Now, there's a new Norwegian America line in town. Based on the story of our forefathers journeys – today's "Amerikalinjen" has been reborn as a story hotel. This book is about connecting those two stories into one – written by author and journalist Lauren Ho in collaboration with us and the team at Amerikalinjen. The road to a vibrant hotel was to be presented in the shape of a book, with all sides of the story. Partners was to be introduced, concepts presented and the hotel was going to come to life. We wanted to create a book where the reader could take part in the processes, from endless ​​ideas to a new hotel, and at the same time get a feeling of how it's like to stay there. A book with references to the boats, not just the story, but in the choice of materials, embellishments and printed details. Made from the stories of our ancestors – for new, adventurous explorers.
With the graphic expression, photo style, color palette and typography, the book is a rich extension of Amerikanlinjens identity. The cover in pink shirting with embossing has its reference to both tablecloths and materials from the boats, as well as the interior of the hotel. The colors are used as sequence dividers between the different identities and contents; bar, restaurant, club and more. The format and grid itself is inspired by layouts found in documents and printed matter from the boats, and chosen to create space and artistic breaks in the content. Making the photos live on their own, and given the white space they deserve. As an extra change of pace – an unexpected swap of paper and texture; Munken Polar Rough as primary paper and Gallerie Art Silk – a tribute to the art collection, to recreate color tints and details in the best way possible.
One hundred years ago, the Norwegian America Line was responsible for ferrying hopeful Norwegians across the Atlantic Ocean to America – the land of opportunity.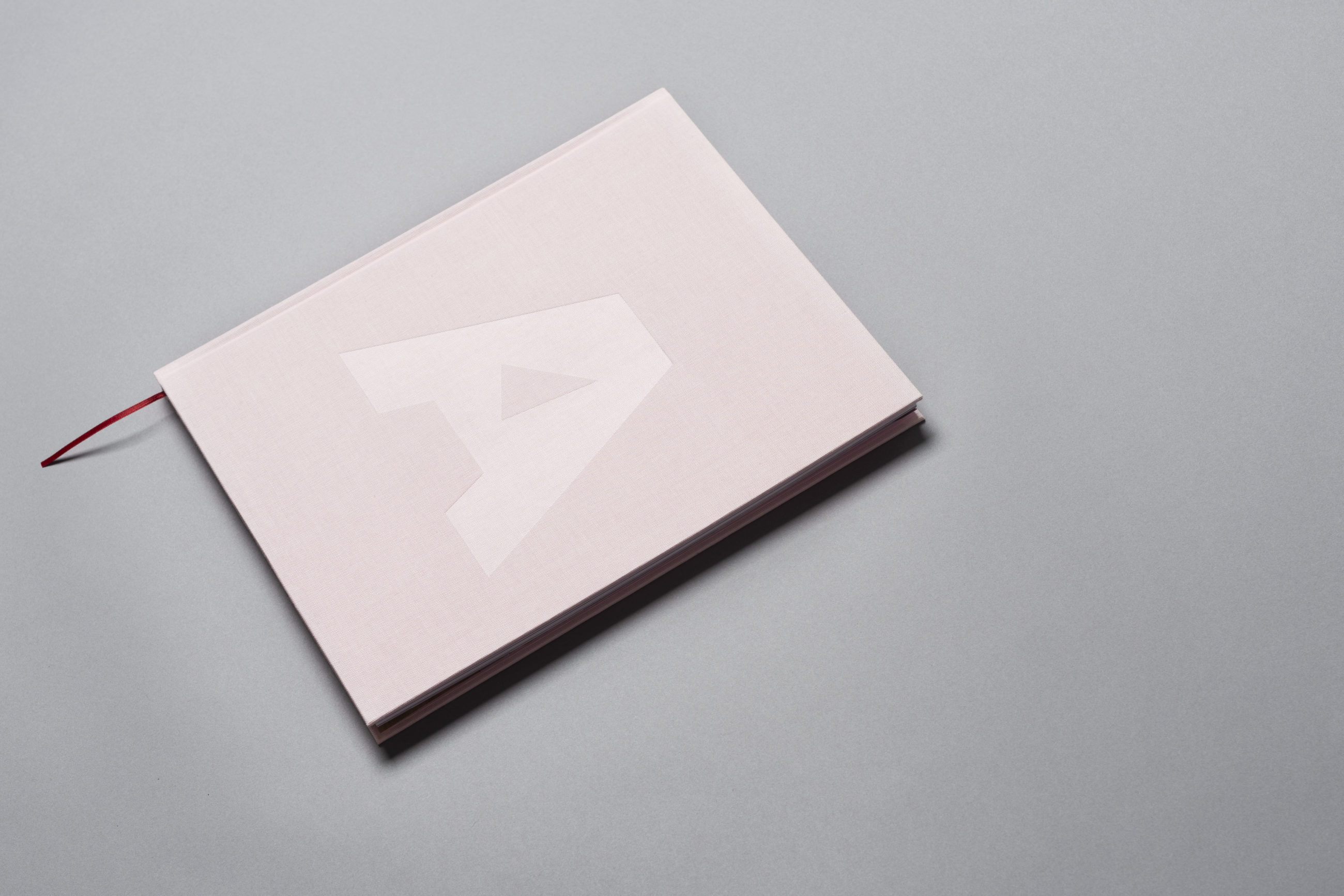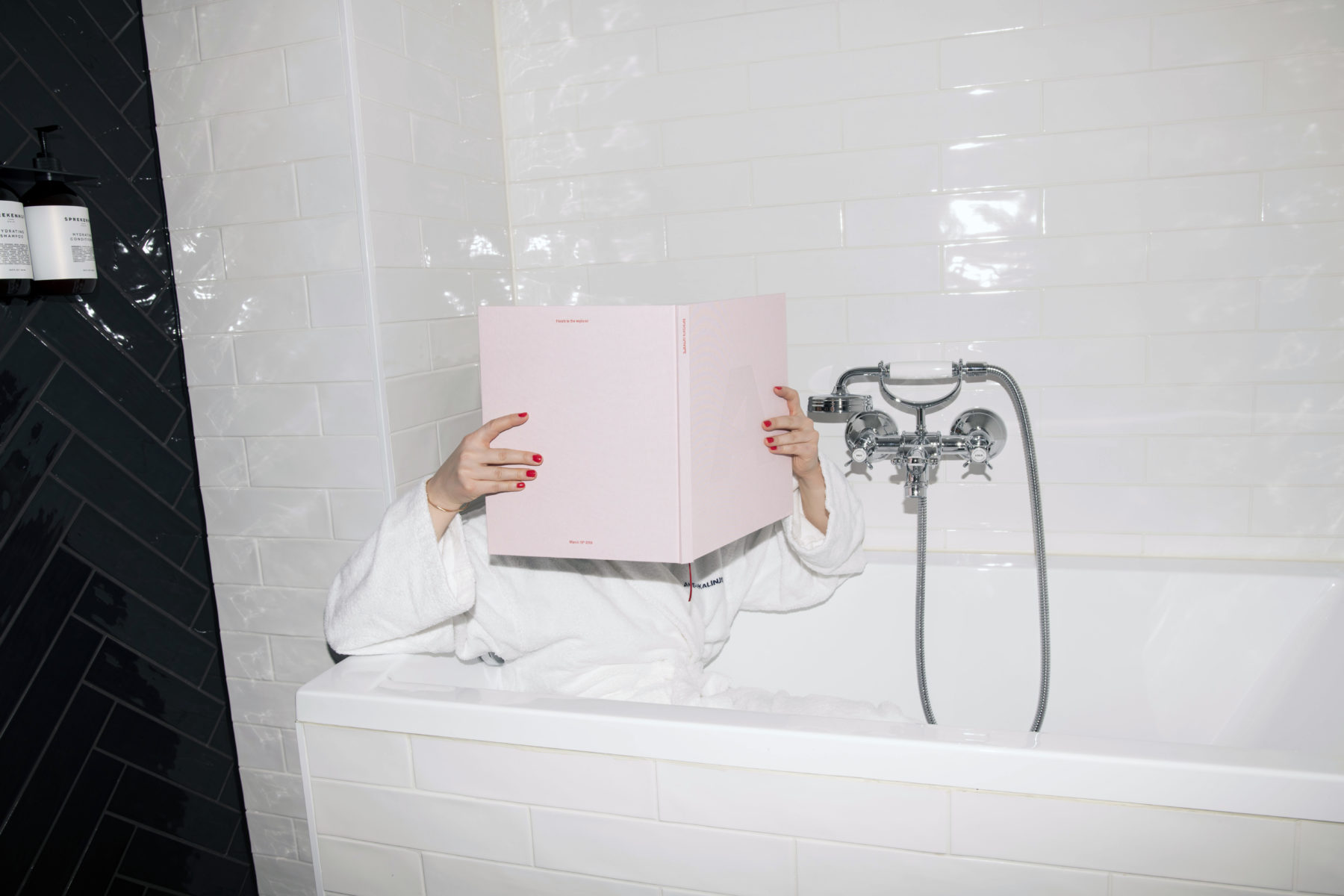 A book about the new, Norwegian America line in Oslo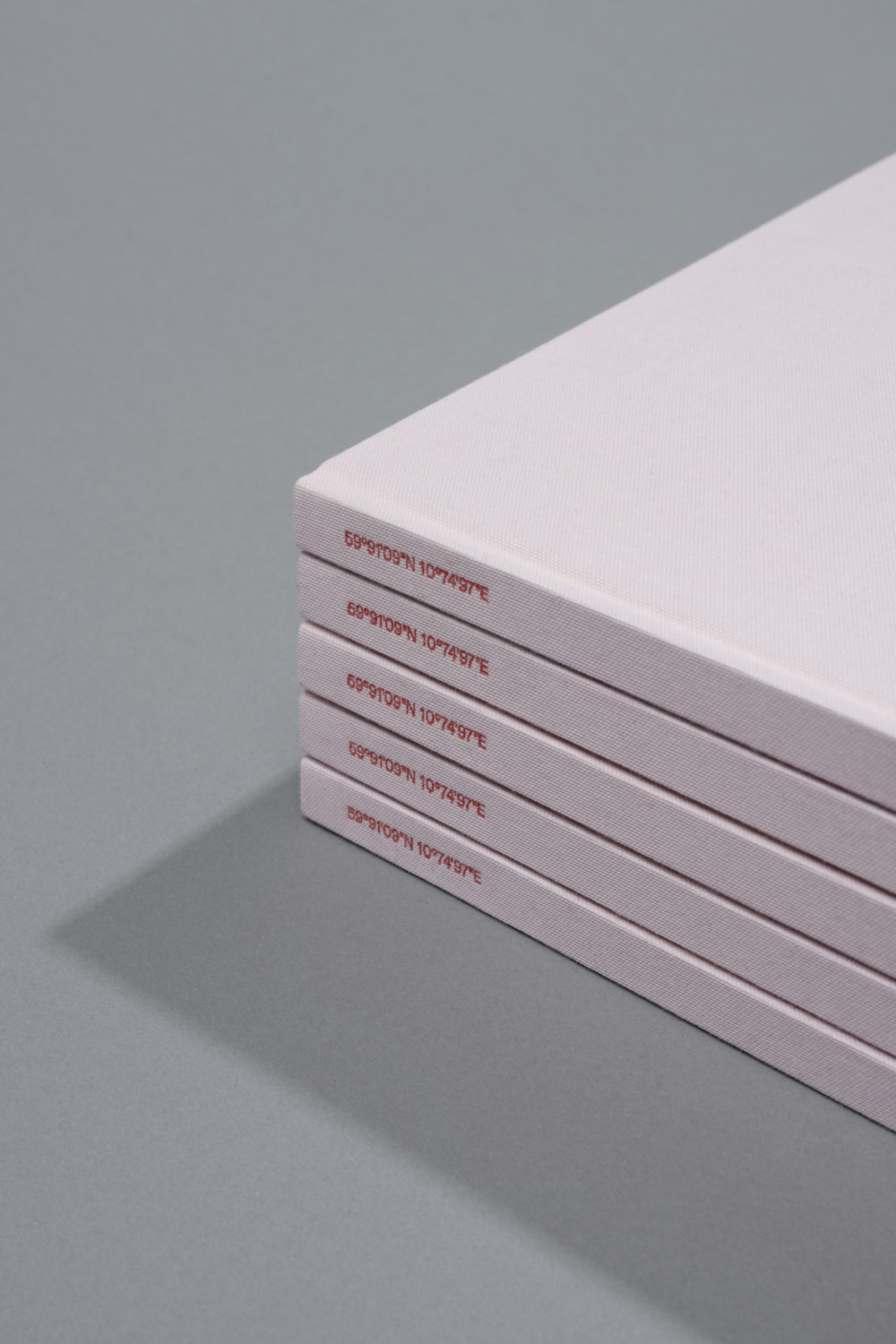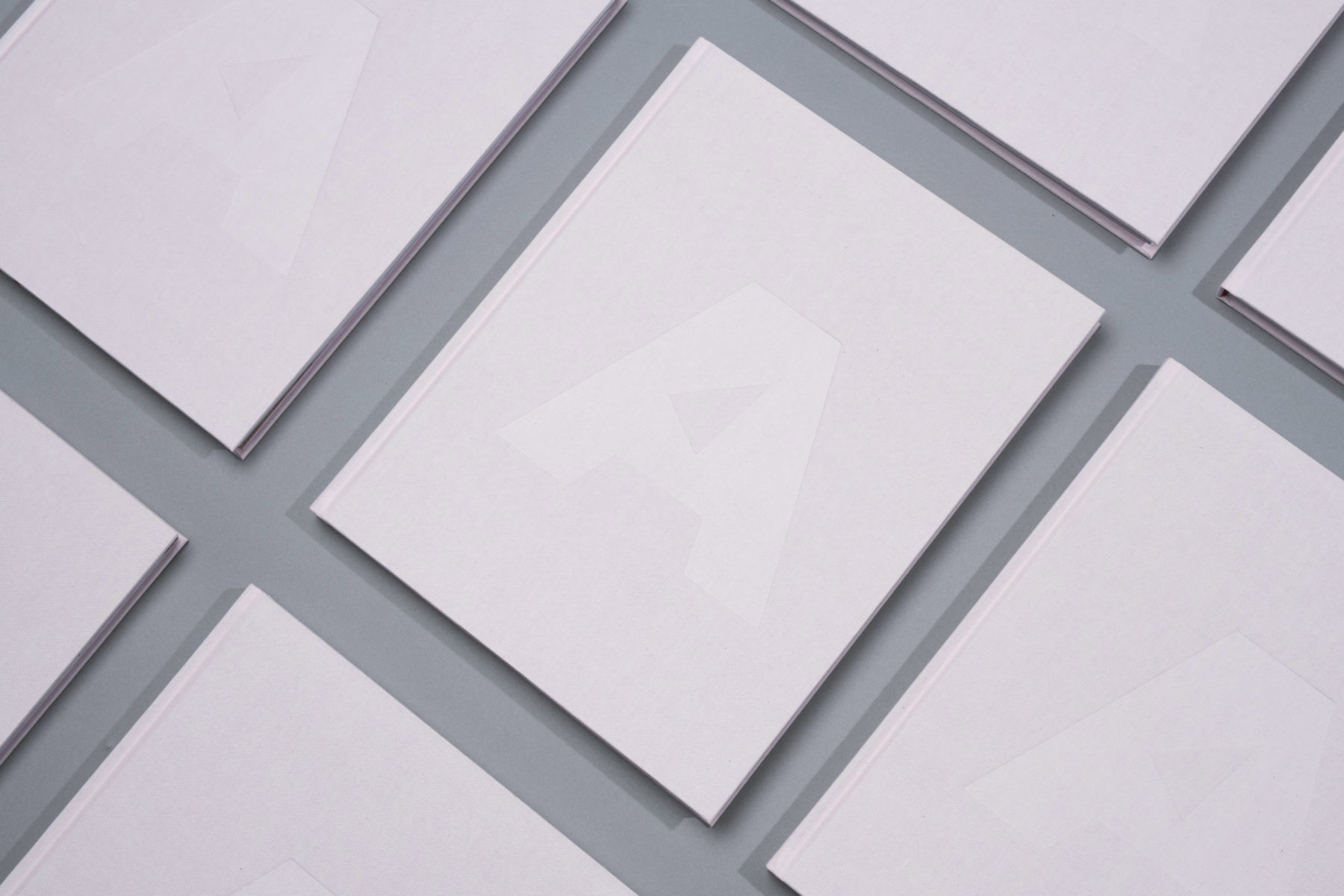 Inspired by our forefather's navigation skills, we embossed the iconic A-arrow in the cover. The cover also feature the coordinates for Amerikalinjen and a subtle nod to their historic opening date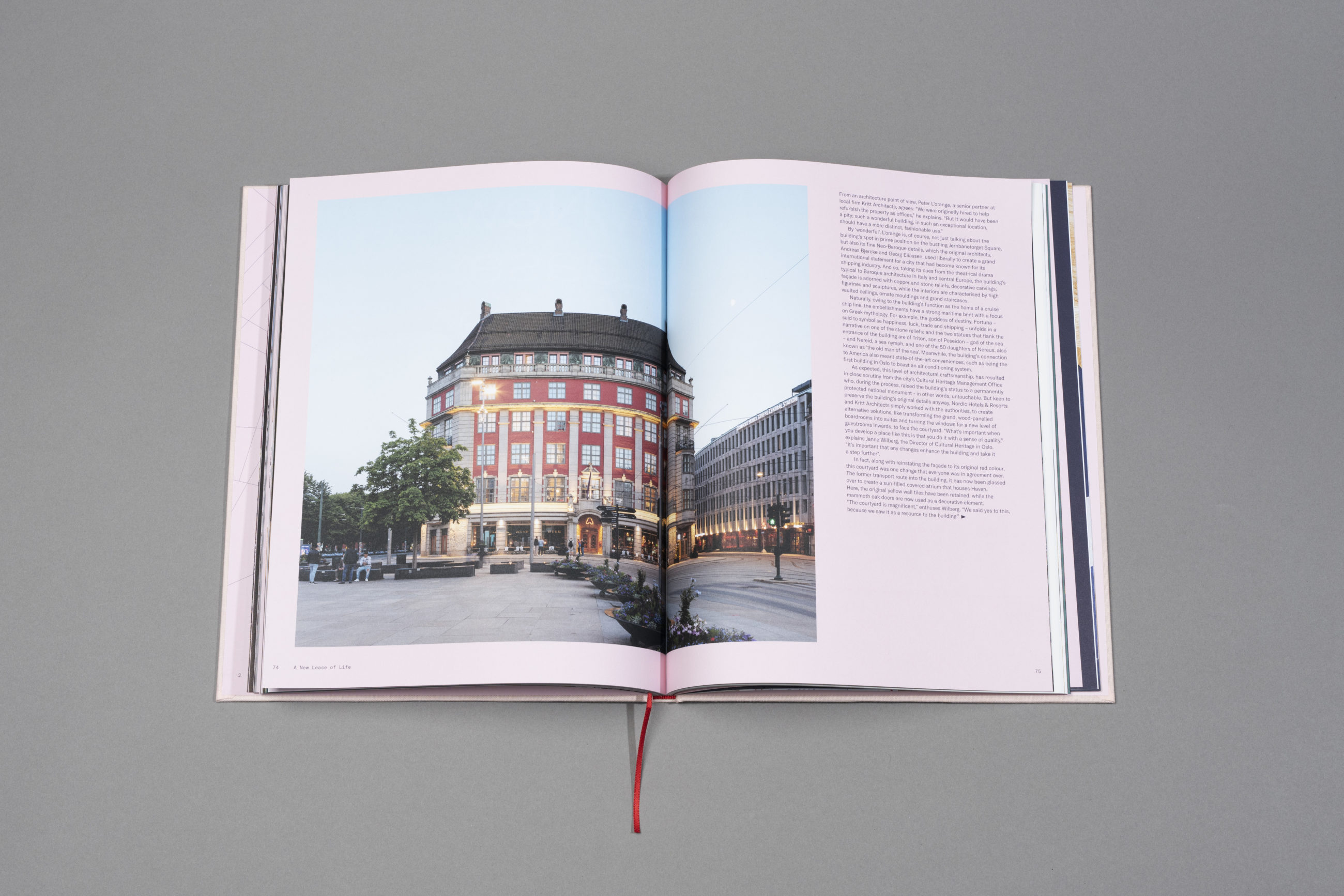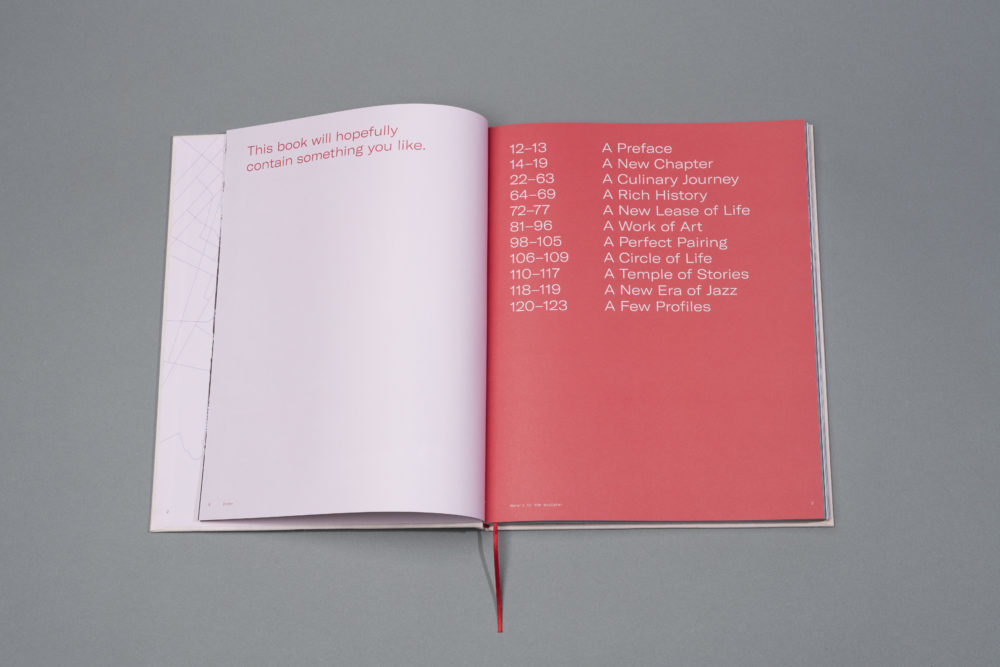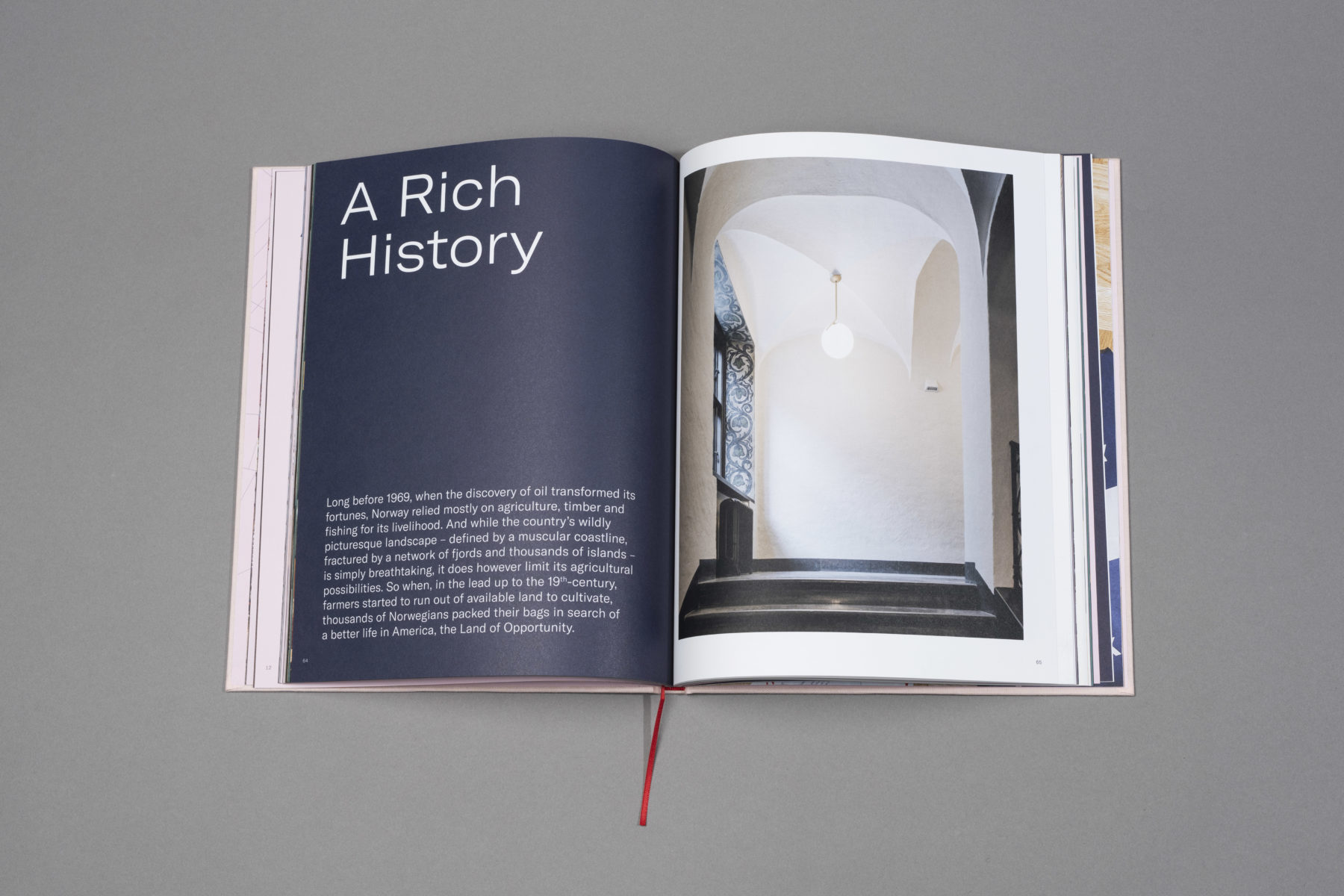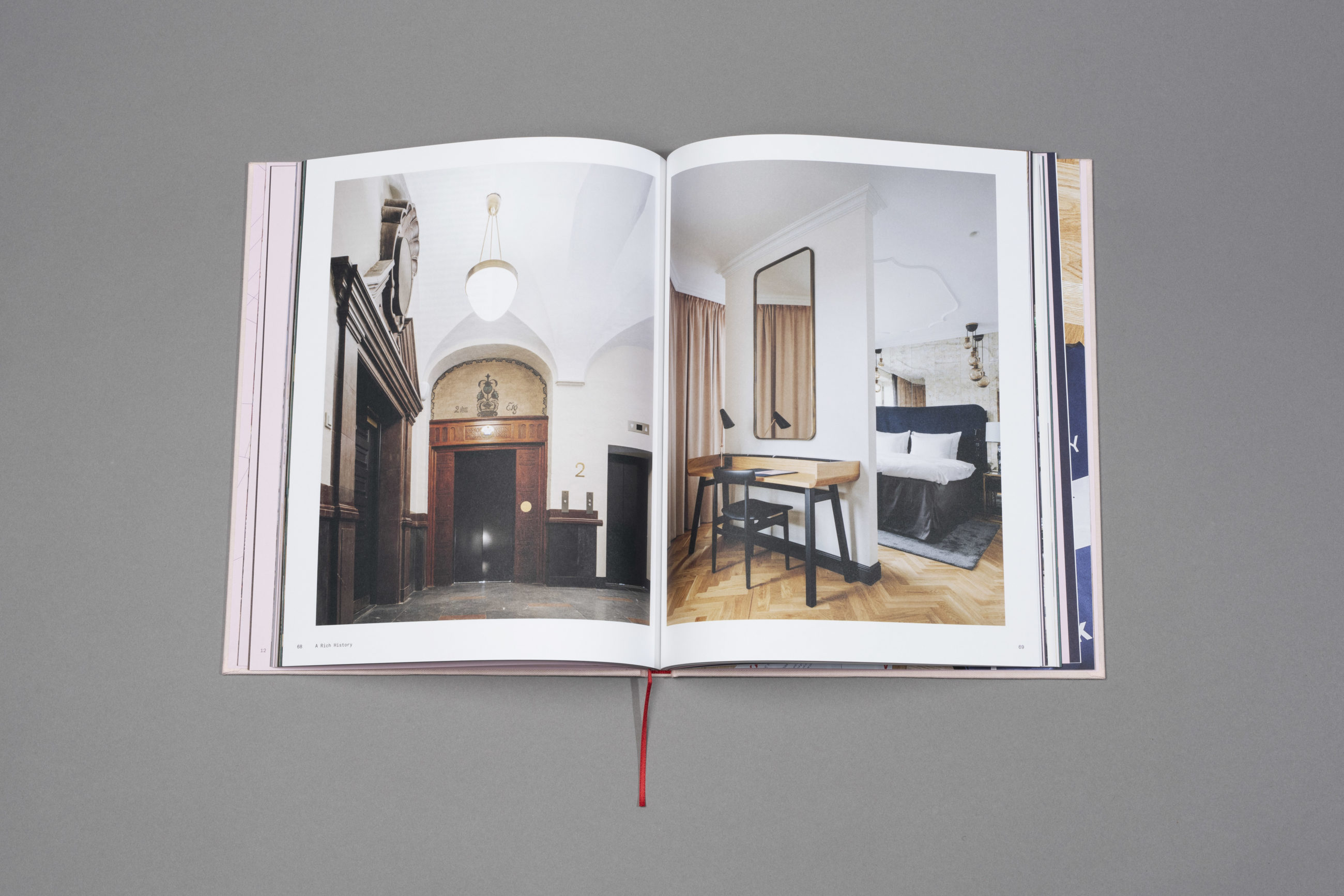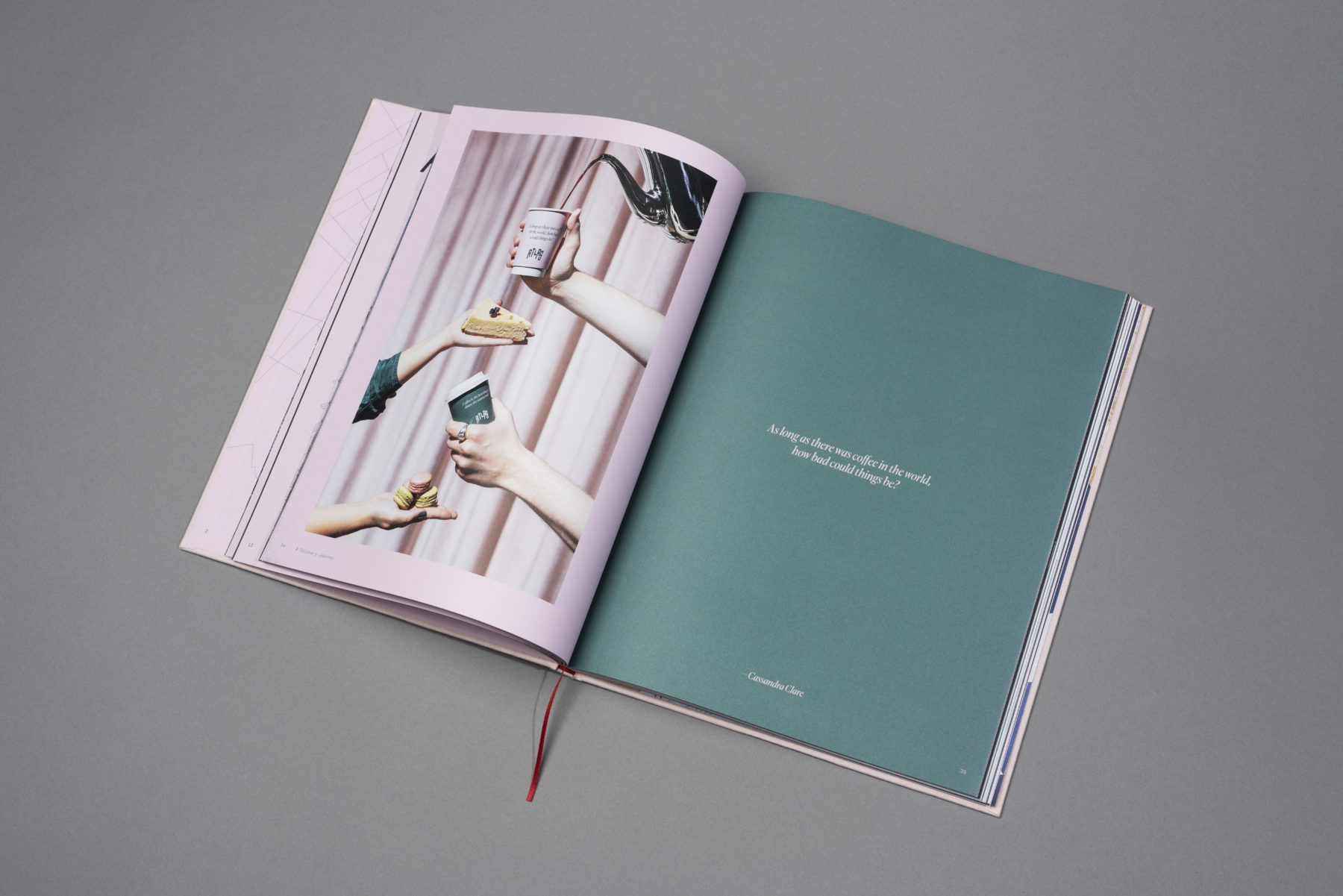 Made from the stories of our ancestors, for new explorers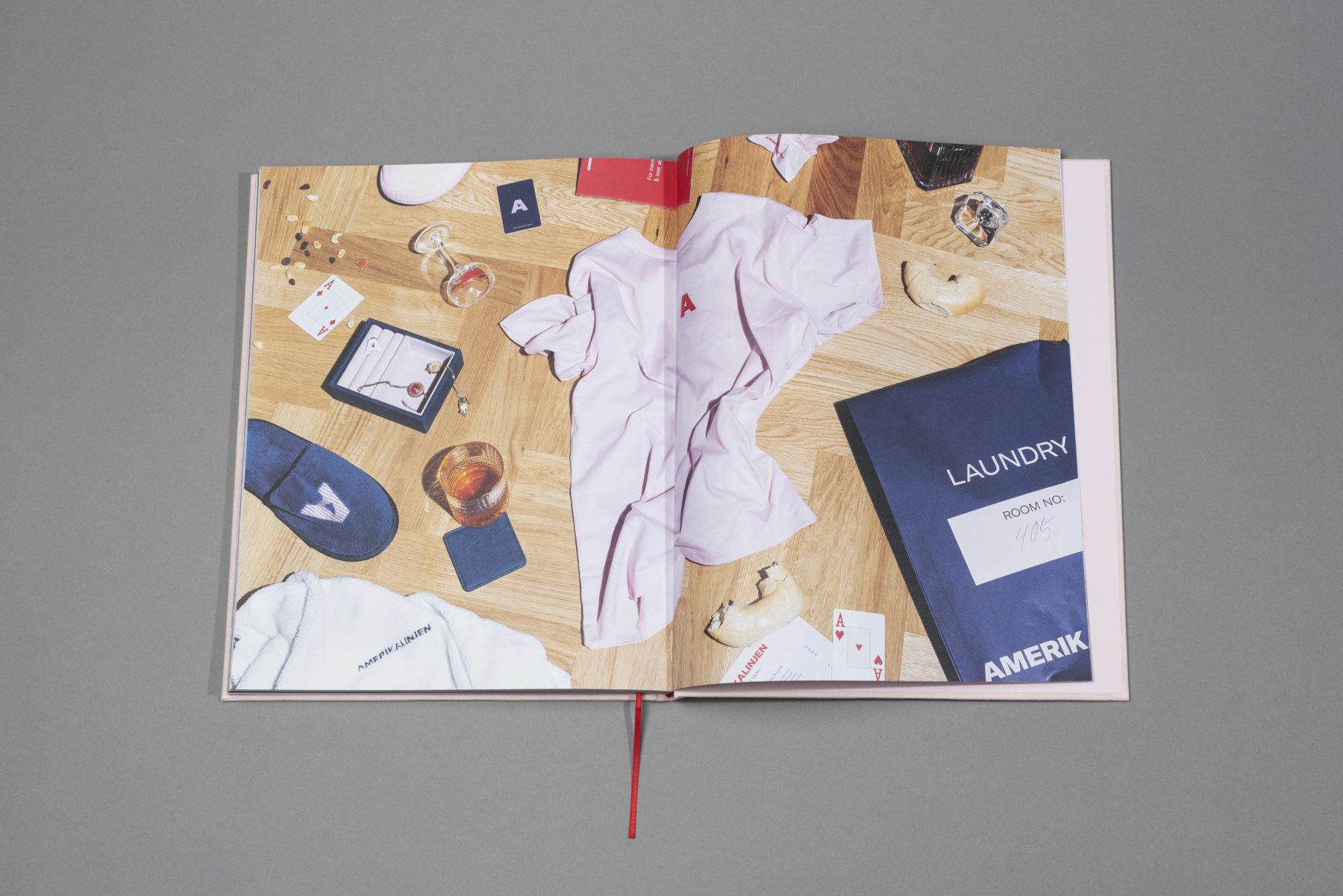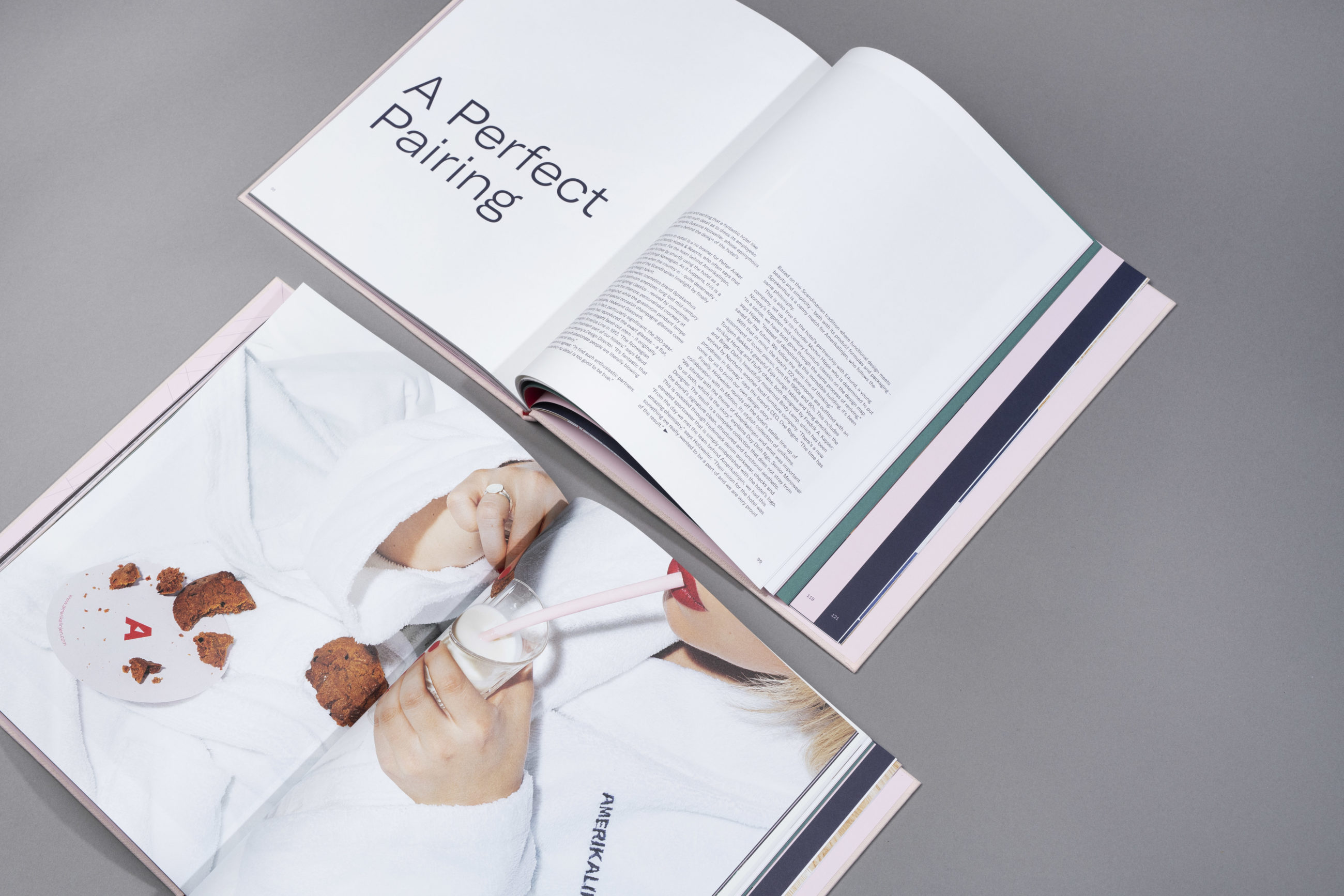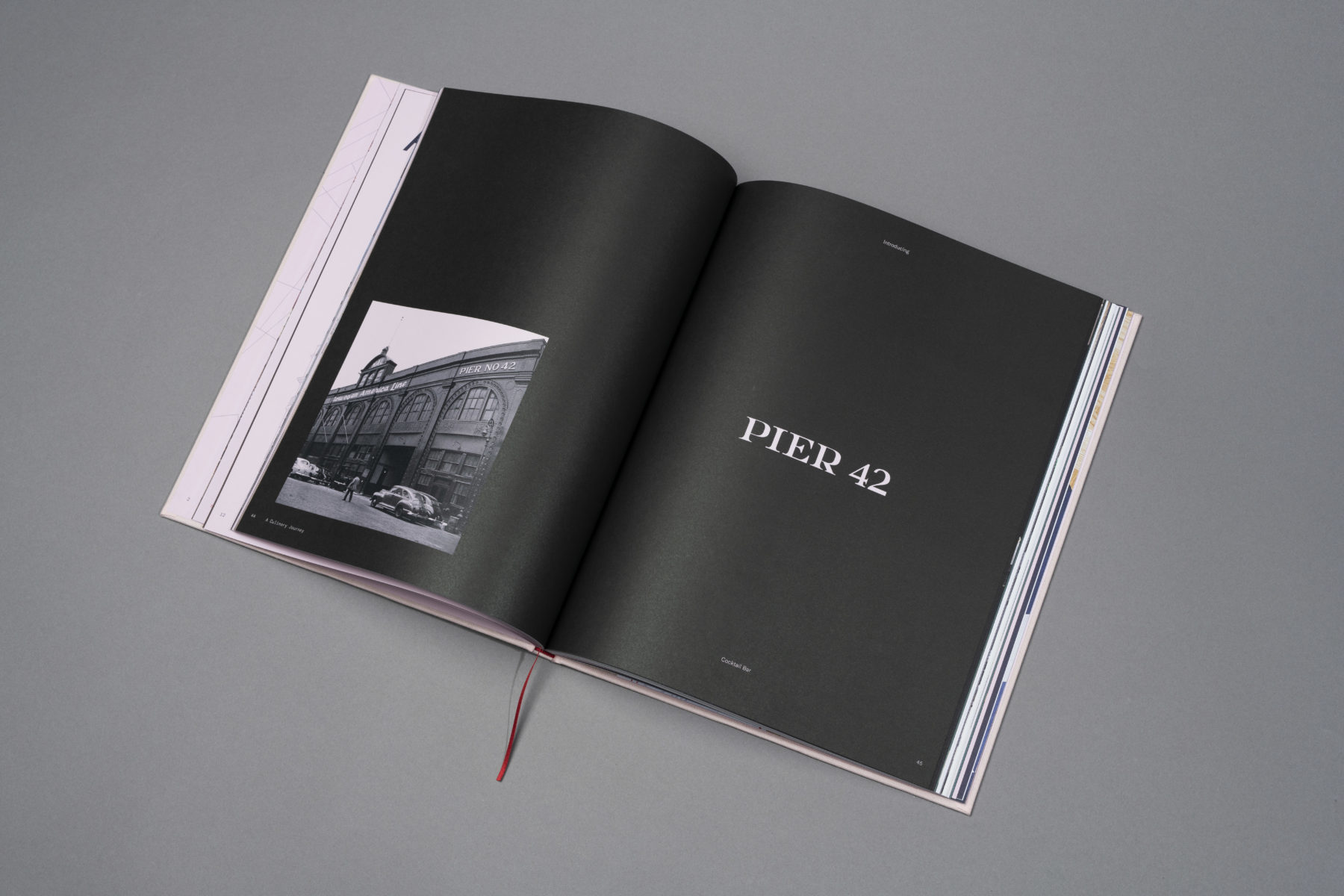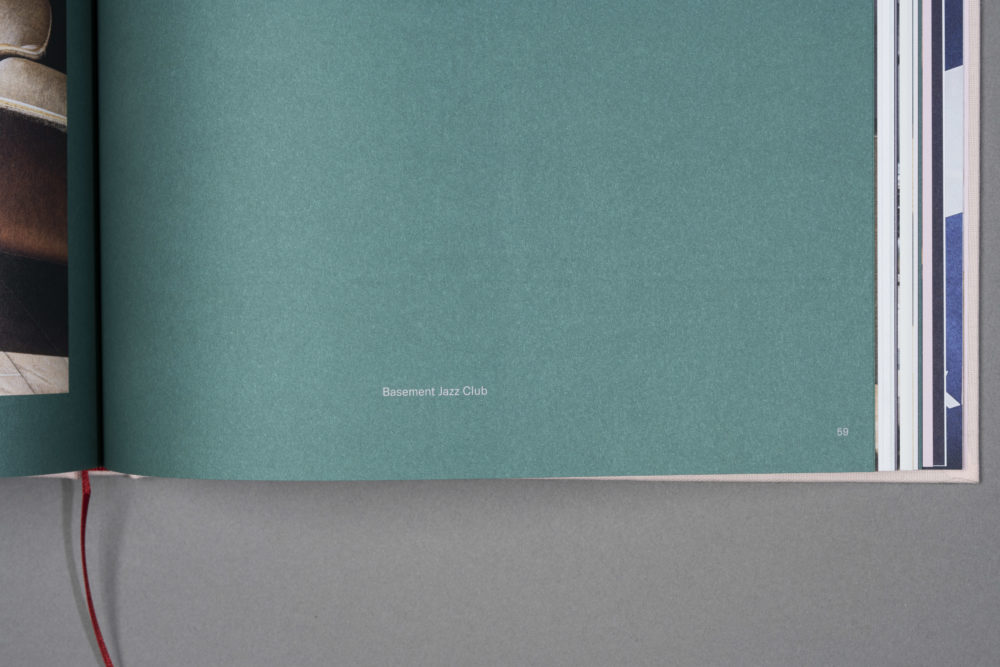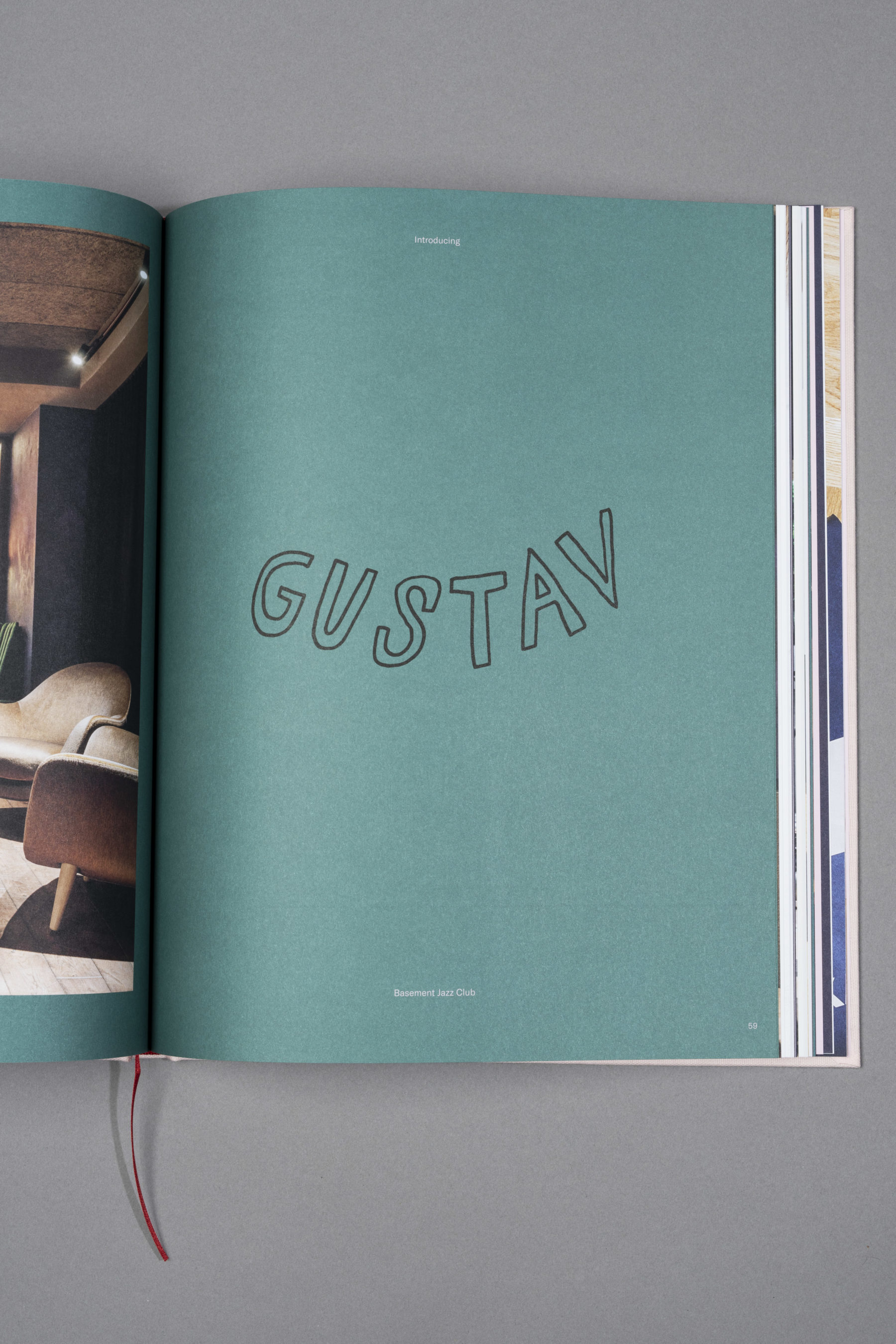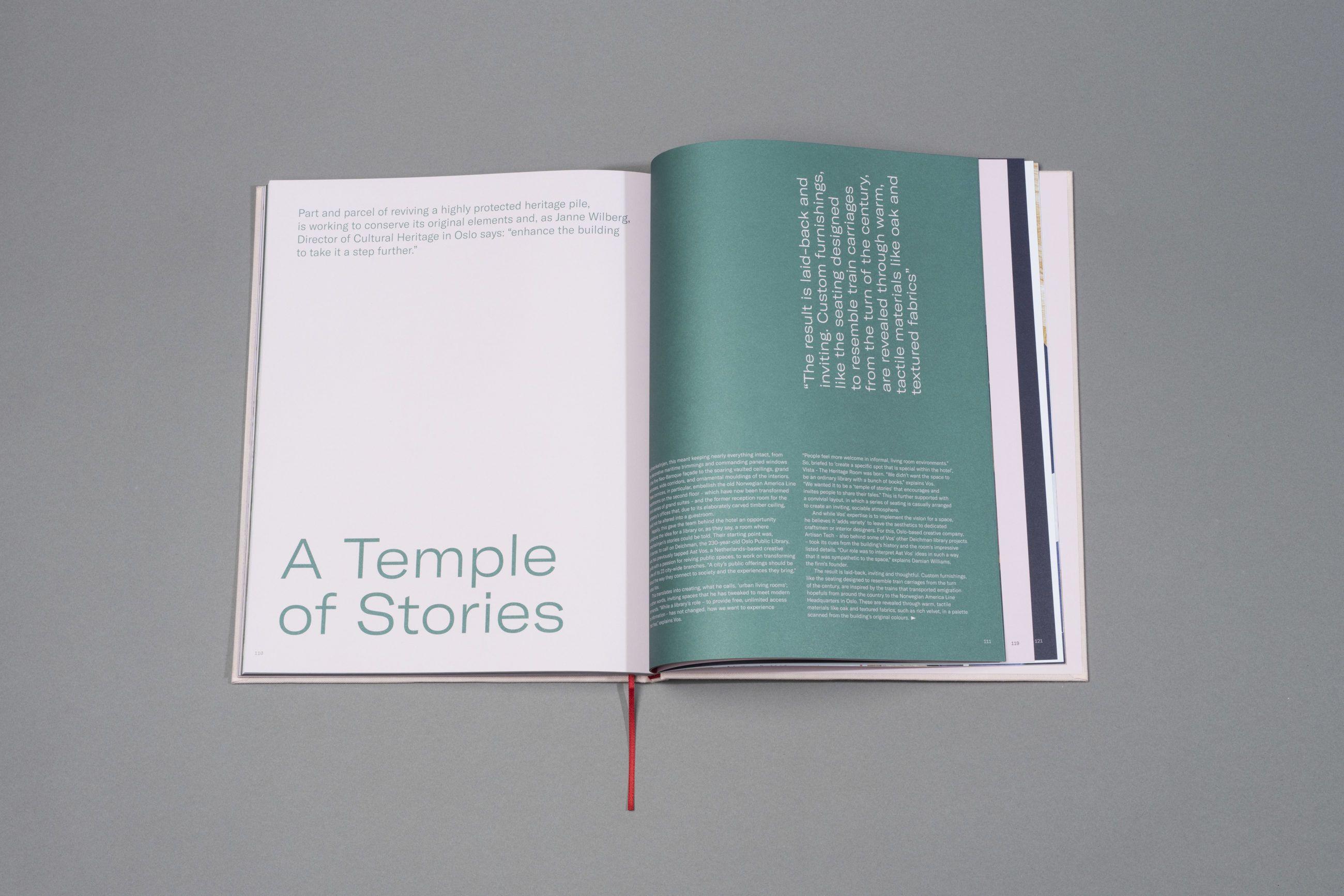 With the graphic expression, photo style, color palette and typography, the book is a rich extension of Amerikanlinjens identity. The cover in pink shirting with embossing has its reference to both tablecloths and materials from the boats, as well as the interior of the hotel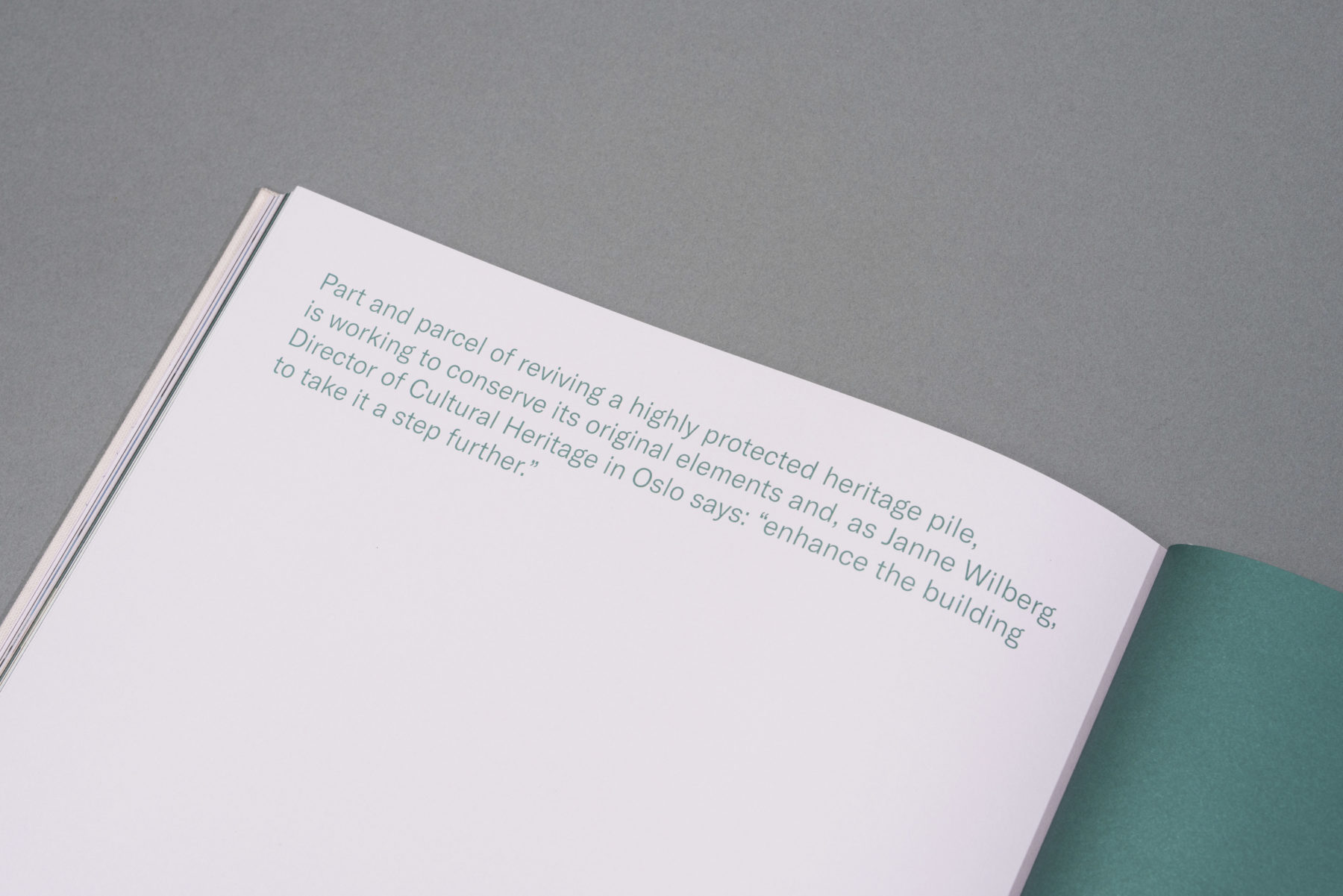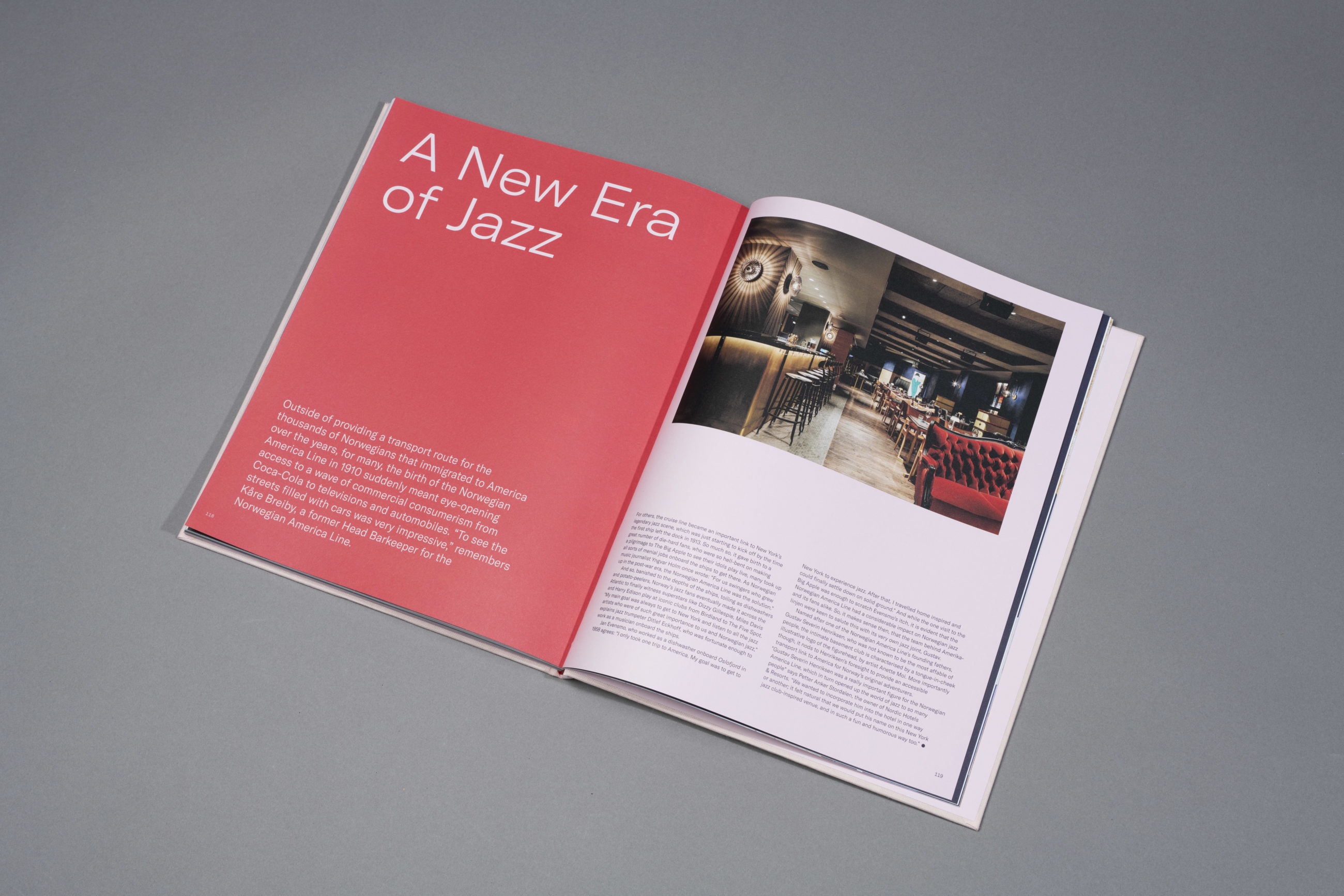 As an extra change of pace – a swap of paper and texture; Munken Polar Rough as primary paper and Gallerie Art Silk – a tribute to the art collection, to recreate color tints and details in the best way possible