To cut a 30-year long story short, we're a design agency and always have been. As our industry has progressed, we have evolved, and so has the importance of design
The year is 1987. The Simpsons first airs on tv, and Tinker Hatfield designs the Nike Air Max. Scandinavian Design Group start a journey to champion design as a strategic tool. Since then, as the longest-running design agency in Norway, we've applied our craft to everything from domestic internationals to small niche brands. With our multidisciplinary approach, we have helped our customers through every type of transition you can think of. Brands have the ability to guide, impact, touch and connect with people. We are humbled that our clients trust us with theirs.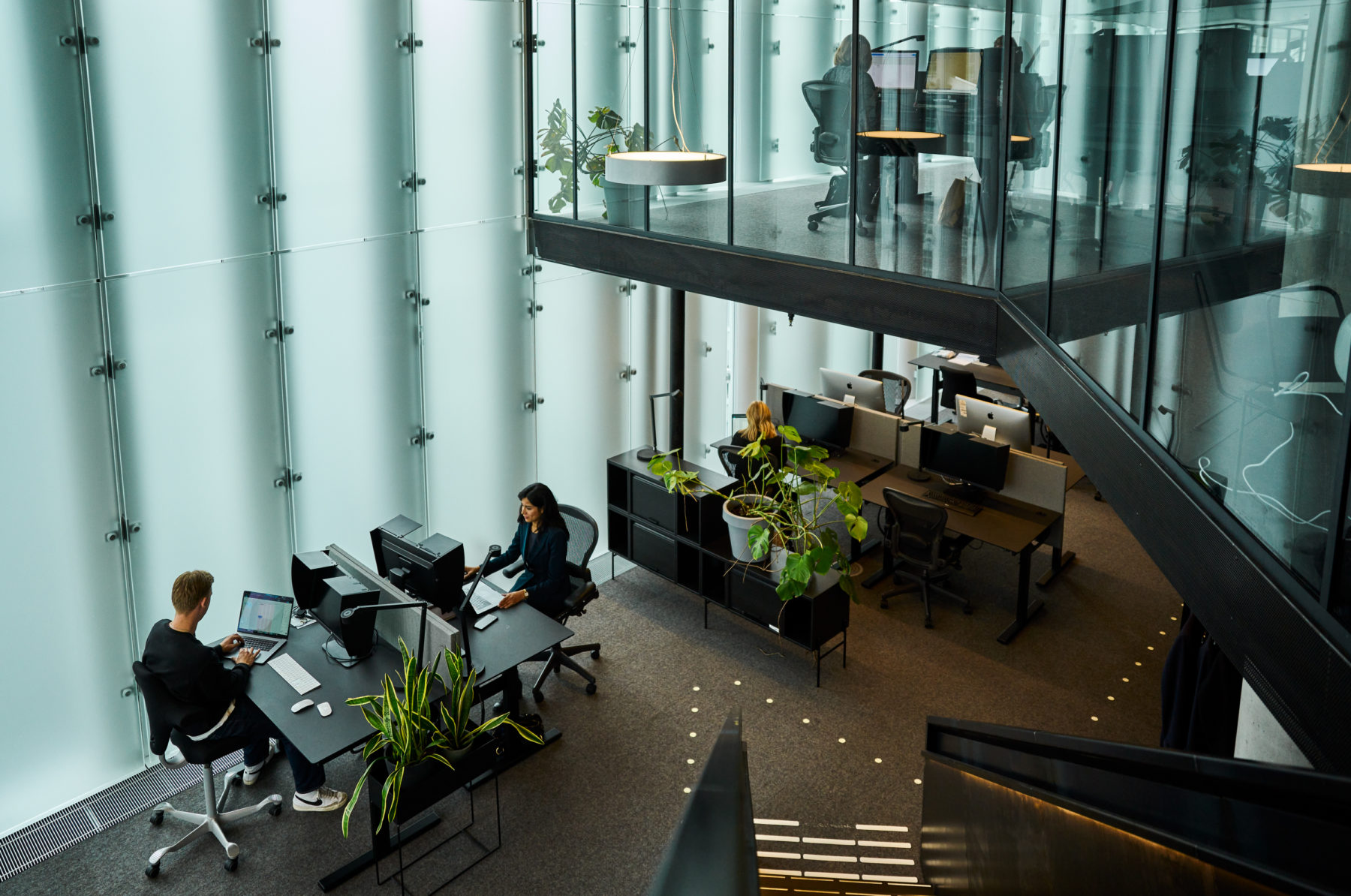 We are a strategic brand and digital design agency that creates experiences – better for people, planet and profit.
We believe that brands have the ability to enrich lives. That through our understanding, creativity and attention to detail, businesses and their customers can build meaningful relationships through brand experiences.
Today, businesses have a responsibility towards their customers, their own success and the continued prosperity of our planet. This pushes us in our daily work in collaboration with our forward thinking clients.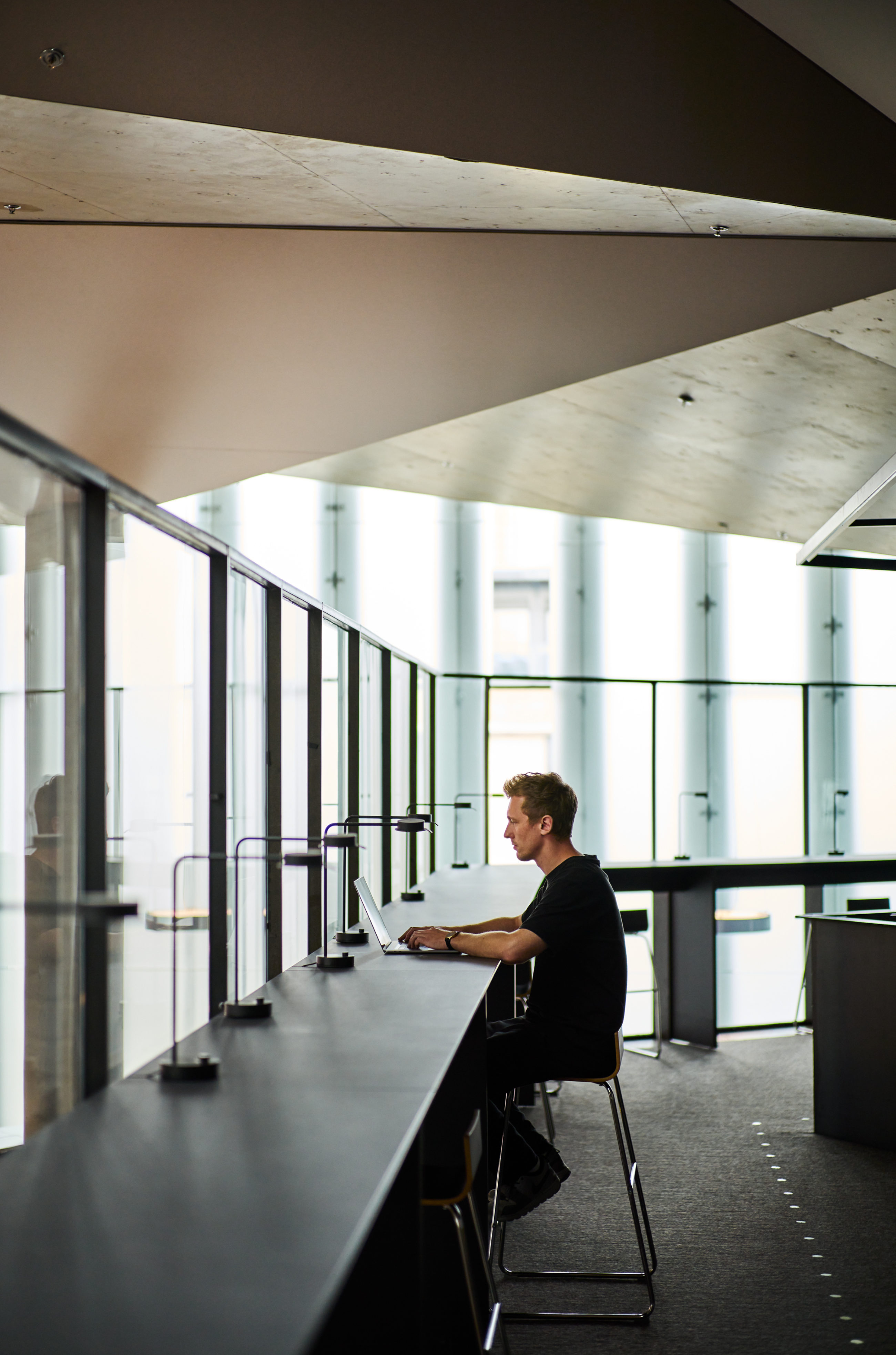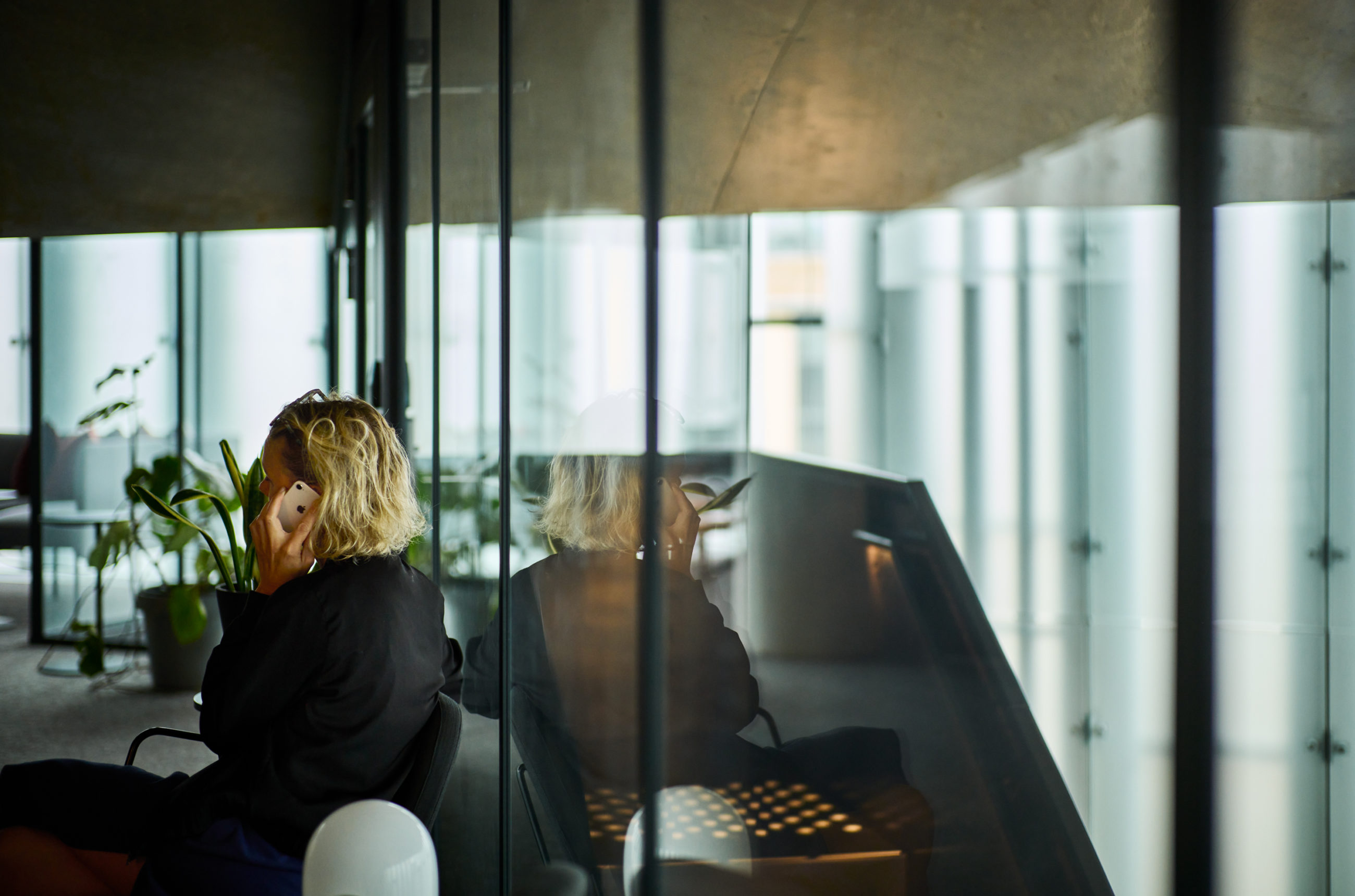 Our design processes are rooted in our Scandinavian Design heritage. Design should improve by simplifying; augmenting what's most important. This works best through close collaboration with our clients, from strategy through to launch and implementation.
Brand strategy
Research and Insight
Brand Architecture
Brand Audit
Brand Strategy
Naming
Sustainability and communication concepts
Internal Activation
Design Sprints
Brand Design
Brand Identity
Storytelling
Design Systems
Motion Design
Type Design
Sound Design
Packaging
Environmental Design
Brand Activation
Digital Design
Digital Strategy
Wireframing/Planning
UX/UI Design
Digital products and Services
Frontend/Backend Development
Prototyping/Testing
Content and Social Media Guidelines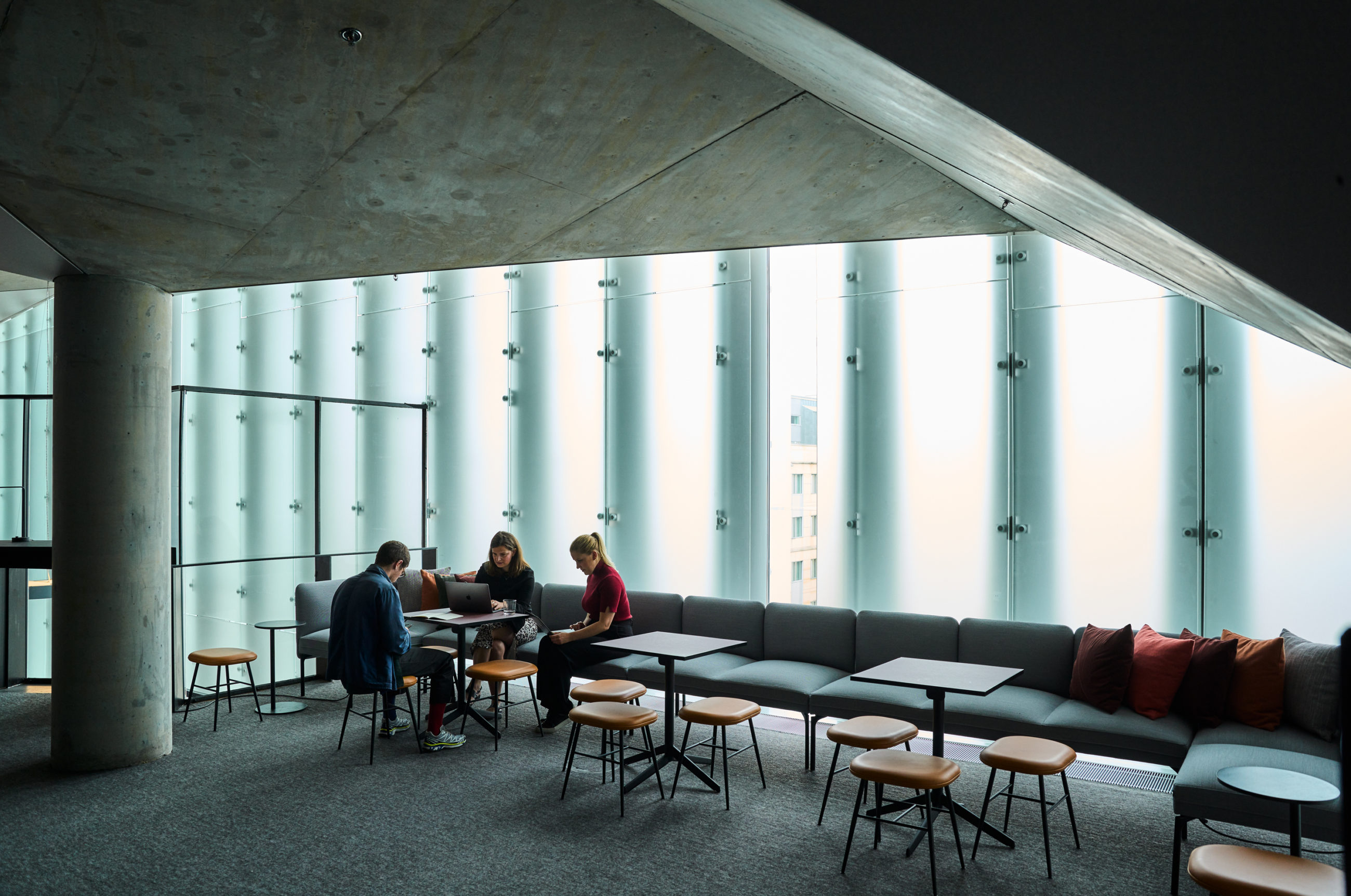 A holistic brand experience
Everything we do, we do to create an emotional reaction. A reaction that should be synonymous with your brand. But we're not just here to help you create great experiences, we're here to make sure that all the experiences you create, are great together. So whether you're developing a new brand, a new service, or an app, we'll help you strengthen your position, clarify your value and amplify your effect.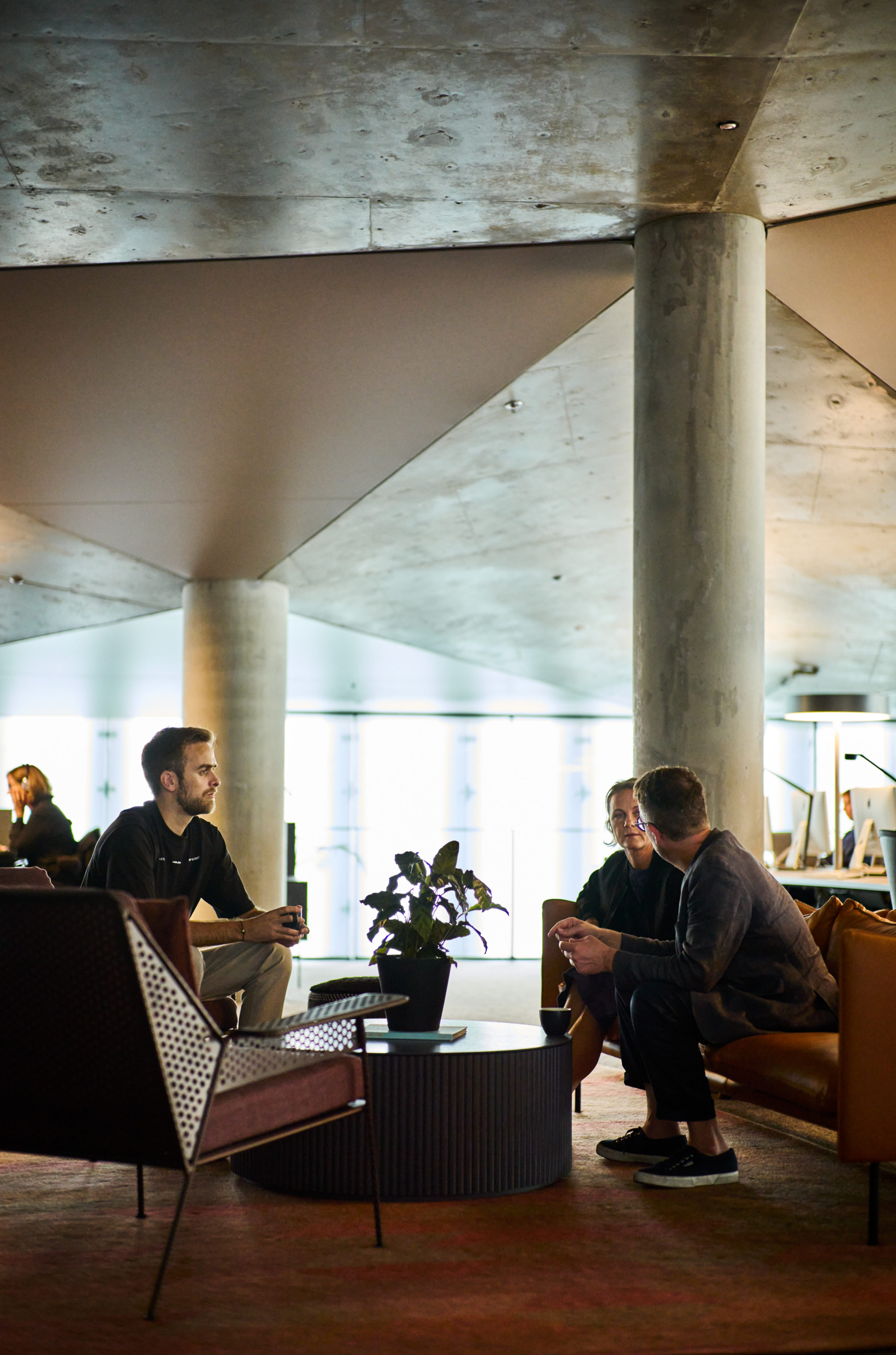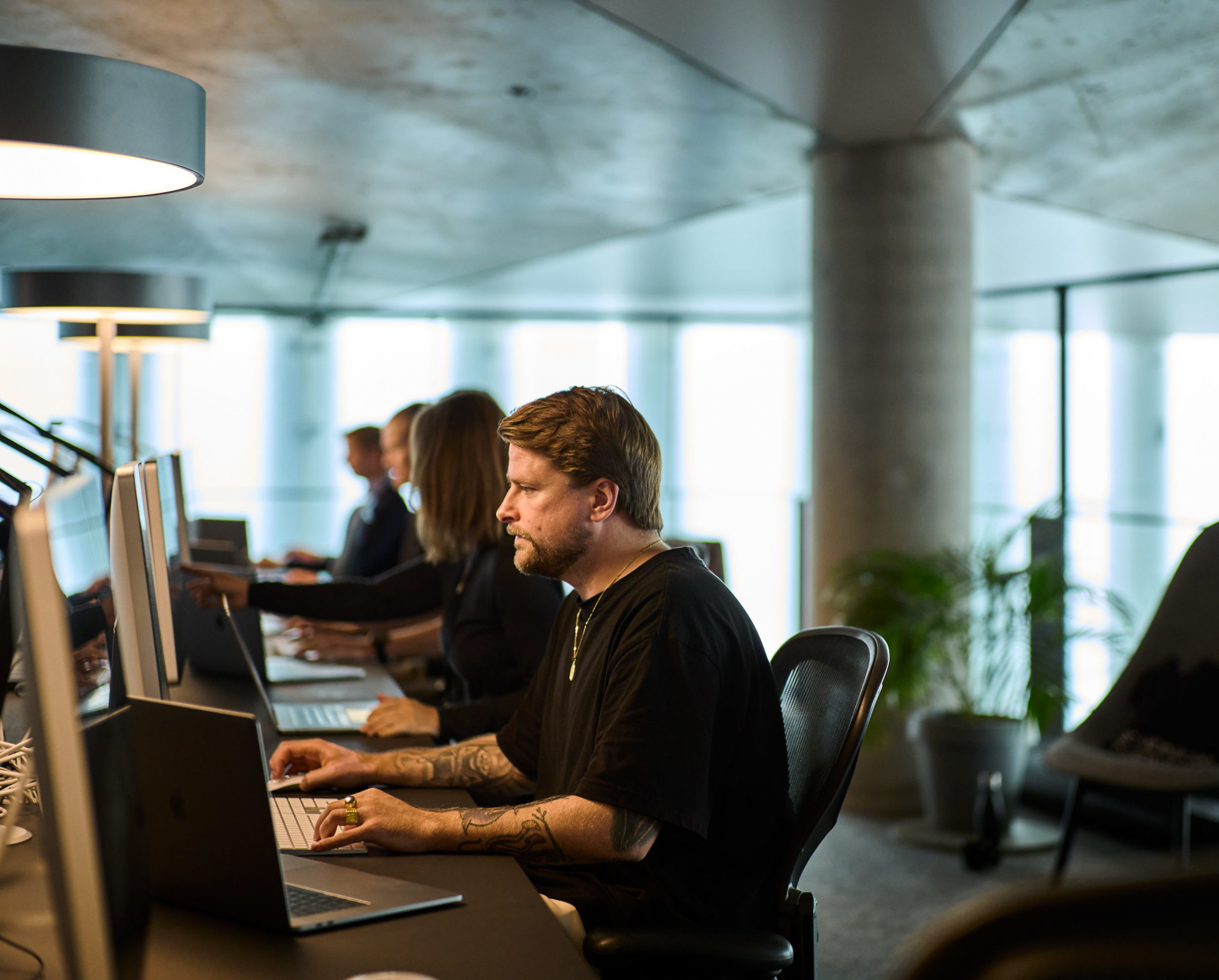 We actively manage a range of different brands for our clients. While many of these are for major national companies, we're equally as fond of our smaller clients and their brands. A well balanced portfolio gives us the energy and experience that benefits all.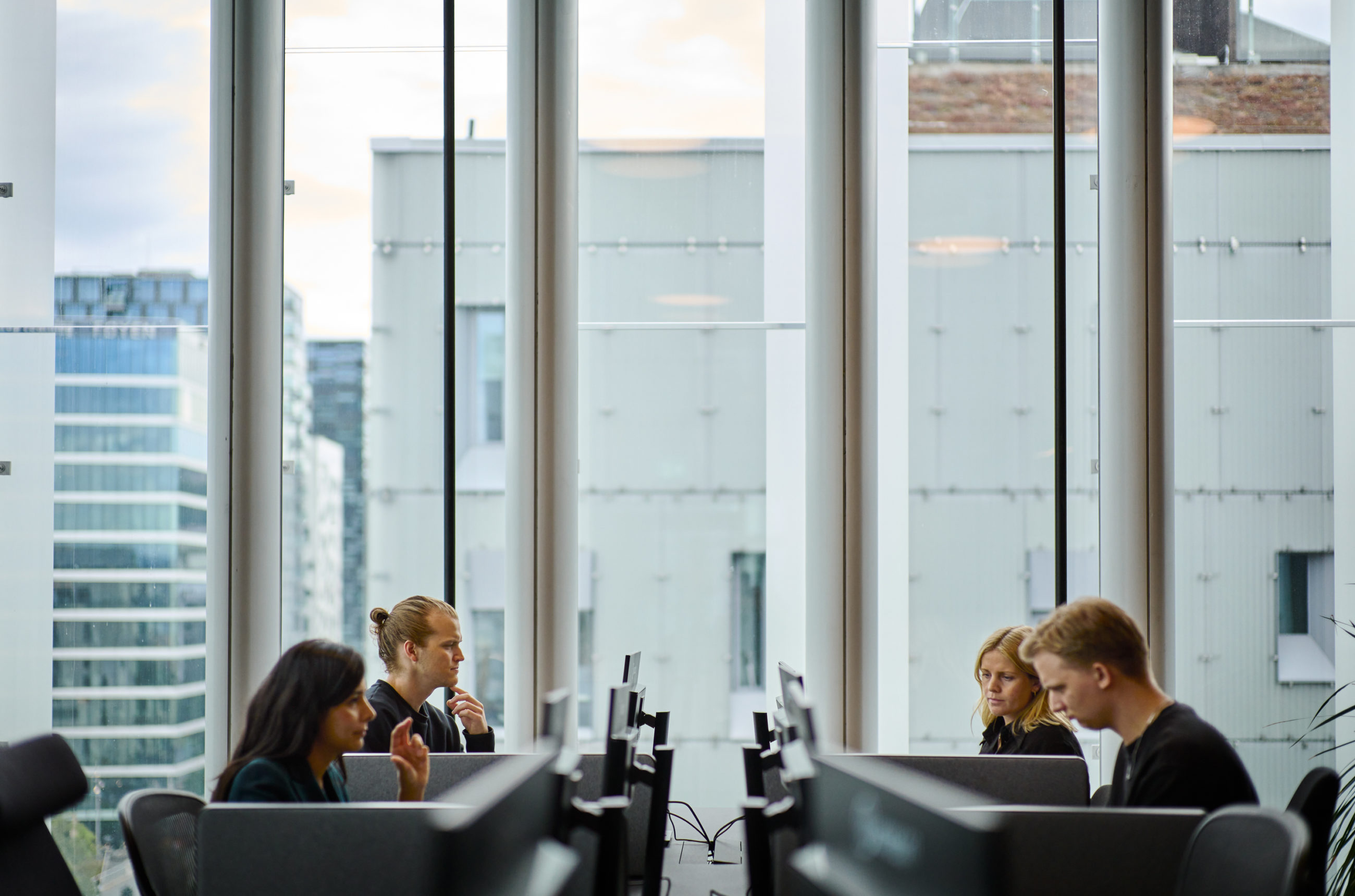 We aim to simplify and inspire. That should be how you experience working with us too. With us, you can be sure that we'll become as obsessive about your brand as you are.
Human centric
We're always aiming to understand who we're designing for – either it's for a board or for a customer. That's why we always strive to combine rational and emotional solutions.
Holistic and creative approach
We love a holistic approach to problem solving, and we strive for accurate branding strategies delivered through strong, creative concepts. It may be obvious that we are passionate about creativity, but strategic and creative design brings a lot of joy to both us and our customers!
Sustainability
Our strength is to help our customers take sustainability from the desk drawer to become a strong concept that hits people's hearts. In this way, sustainability can be engaging, not just a bunch of pretty words. Action brings energy to the table.
Digital first
Thinking digital first is a hygiene factor.
We therefore strive to create solutions that go the extra mile, engaging users through strong concepts, user-friendly experiences, motion and state-of-the-art design.
In SDG we take our environmental responsibility seriously and work purposefully to reduce our climate footprint. We have been a certified Eco-Lighthouse (Miljøfyrtårn) since 2020. We identify environmental targets and report on our environmental work annually.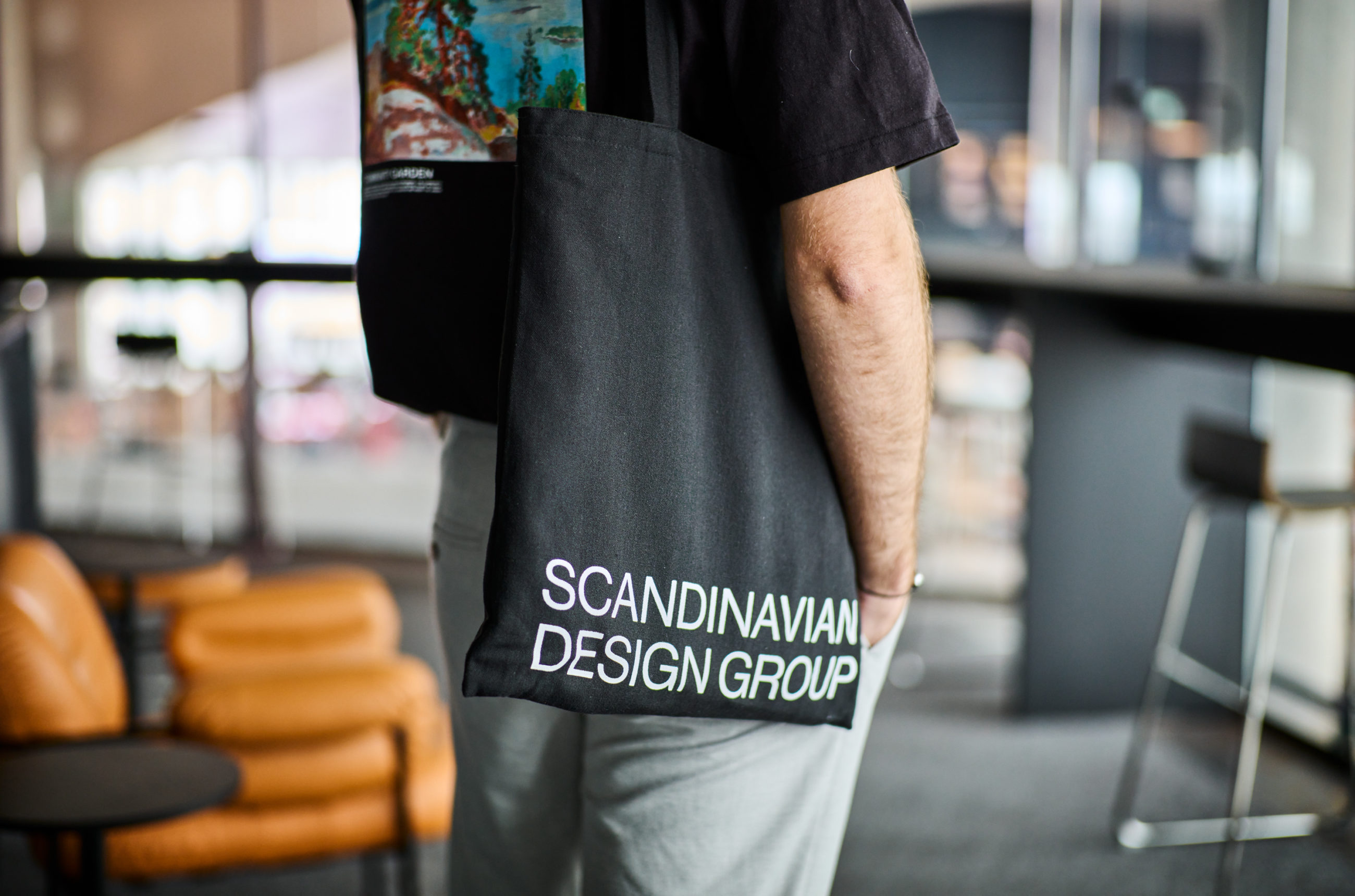 Join us at Holbergs Plass, a home for knowledge and creativity.