Industry:

Hospitality
Tourism

Awards:

Gold, Ahead Awards Europe, 2019
Finalist, Ahead Awards Global (TBA)
Diploma, Visuelt, National Norwegian Design Awards
Silver, European Design Awards
Silver, Gullblyanten
3x Nominee, European Design Awards
Nominee, ADC Europe, 2019

Category:

Brand Strategy
Brand Experience
Brand Identity
UX/UI Design
Service Design
Environmental
Our main challenge was to create a vibrant hotel that protects both the building and the rich history of our emigrants, while at the same time offering a modern, tailored travel experience in a new boutique hotel. Over the years, the area around the hotel has evolved into a quite hectic but still attractive area in the city centre. Our goal is to contribute to this by creating a vibrant, warm, cultural melting pot as the very first place you lay eyes on when entering the city by train.

From the early 1800s until the late 1900s, approximately 900.000 Norwegians emigrated to America. As we all know, America was at that time known as the land of opportunity. In the process of diving into the rich history, we found new interesting research done by forskningsrådet.no, telling us that since that time, the table has turned. People are now looking to Norway as the land of opportunities, and people are travelling from all over the world to explore what we have to offer. We saw this as an opportunity to make this new hotel into the very starting point for what Oslo has to offer travellers of our time, in the same way America did one hundred years ago.
To merge the rich cultures from the two countries and the endless stories from our forefathers, we needed a unifying concept. To symbolise the one thing that still connects us all as travellers: staying in motion, seeking new opportunities and new paths to follow.
The visual identity is designed to feel timeless and contemporary at the same time. Some of the layouts are inspired by printed cards, letters and telegrams from the boats. With colors inspired by the building itself and the flags of Norway and America, we created a flexible palette for any use. A large part of the identity is the photo and animation style, which is inspired by Wes Anderson and his iconic perspective on the world. The tone of voice also plays a significant role, being lively and unconventional in the boutique hotel category. Coming to life in every channel we communicate – from printed surfaces, signage and social media.
After the launch, Amerikalinjen got great deal of promotion and appreciations through medias like The Monocle, Condé Nast Traveler and Wallpaper, to name a few. The hotel also reached their goal of making it to the top at Trip Advisor, as the best hotel experience in Oslo right now. And this happened after just 4 months after the opening. The hotel has been fully booked in long periods of time and has become a popular meeting spot for both local citizens and tourists from all over the world.
Visit @amerikalinjen on Instagram and their website www.amerikalinjen.com to follow the journey ahead!
A vibrant boutique hotel, designed for the modern explorer
One hundred years ago, the Norwegian America Line moved into their headquarters in the heart of Oslo. NAL was responsible for ferrying hopeful Norwegians across the Atlantic Ocean to America. In 2019, the chairs have been dusted off, the beds are made, and this iconic building is now transformed into an exquisite boutique hotel, a starting point for new discoveries.
Brand Strategy
Brand Experience
Brand Identity
UX/UI Design
Service Design
Environmental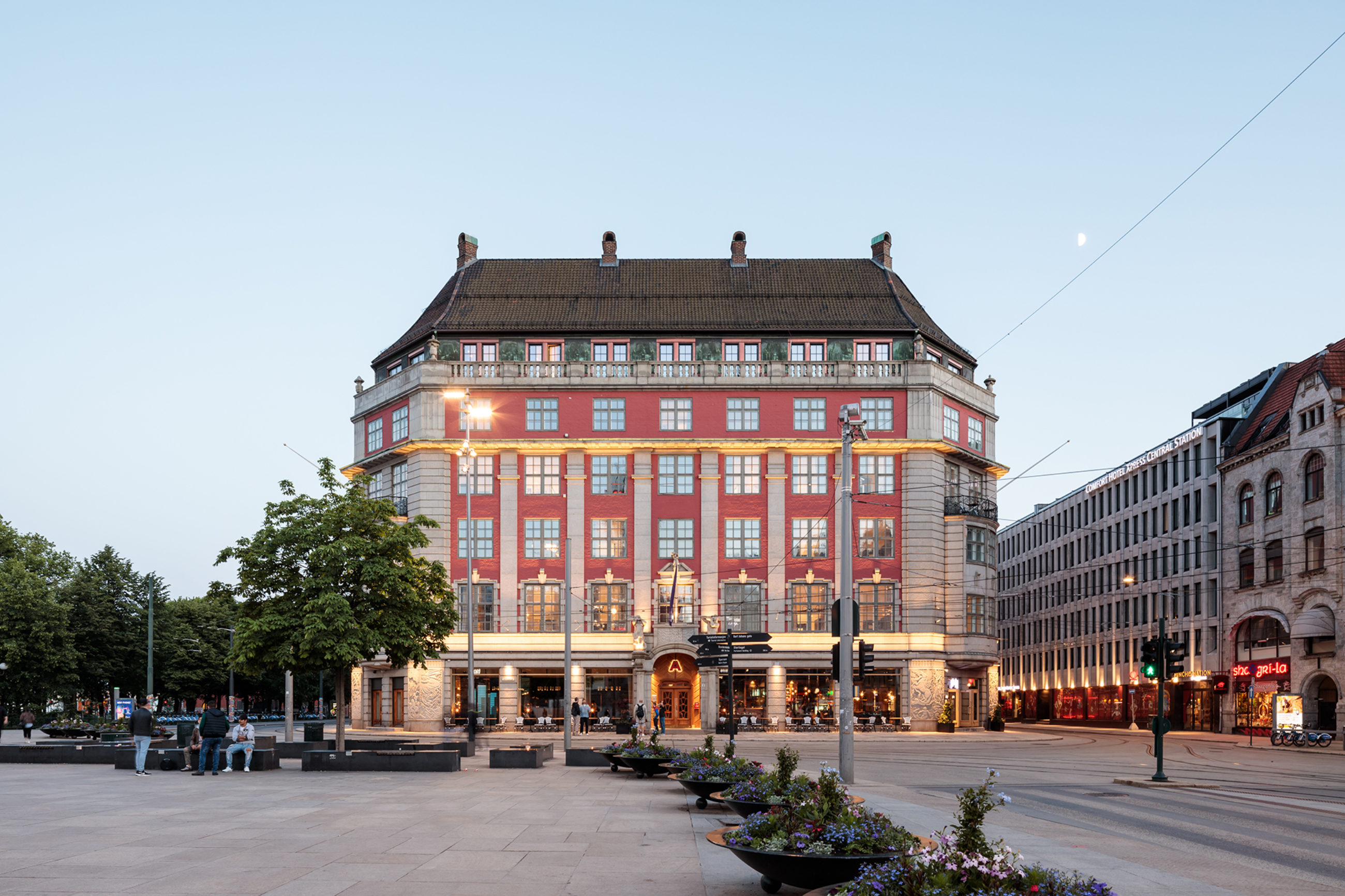 Video is blocked by your cookie settings.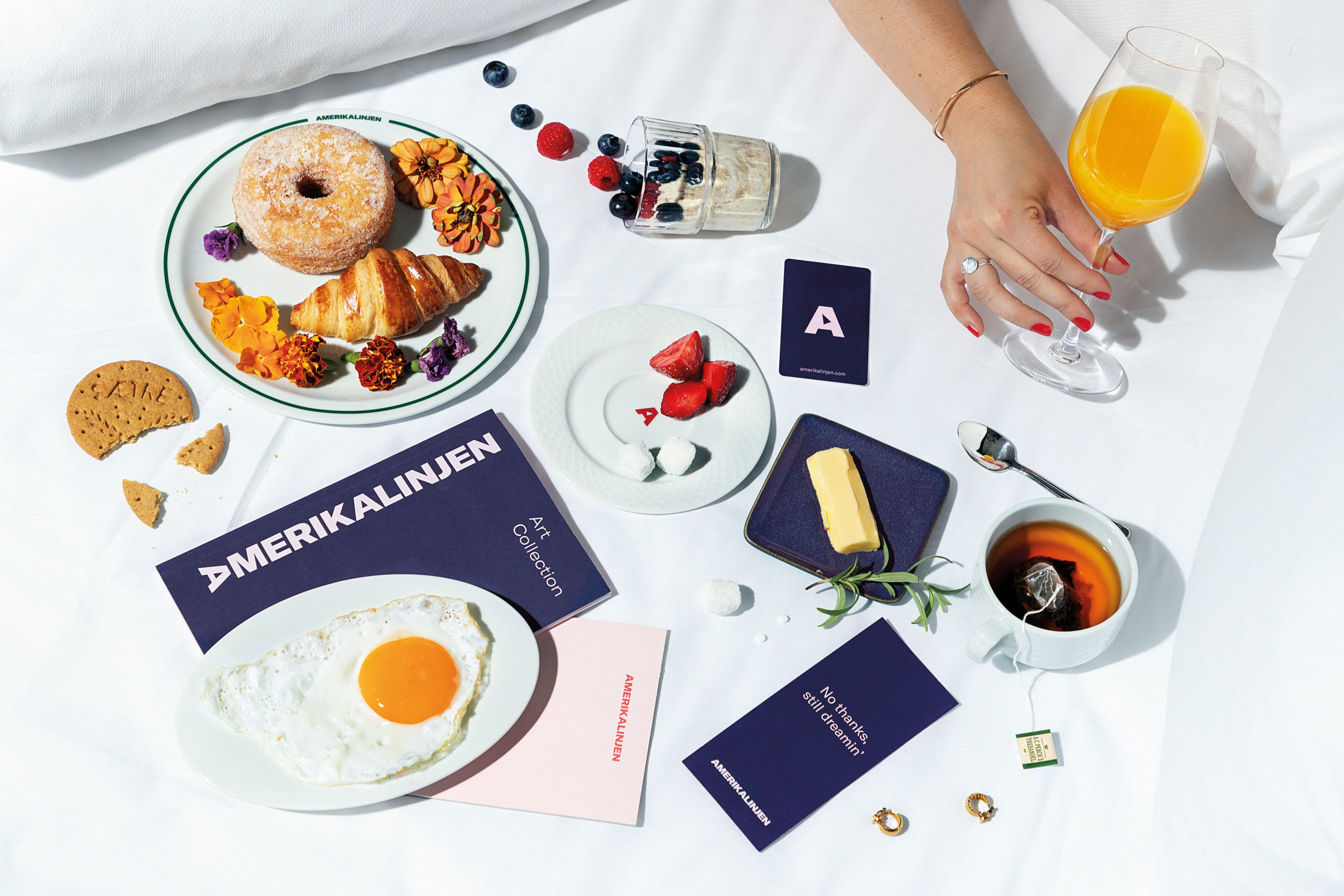 A place where crackers and smiling eggs share the same plate without prejudice.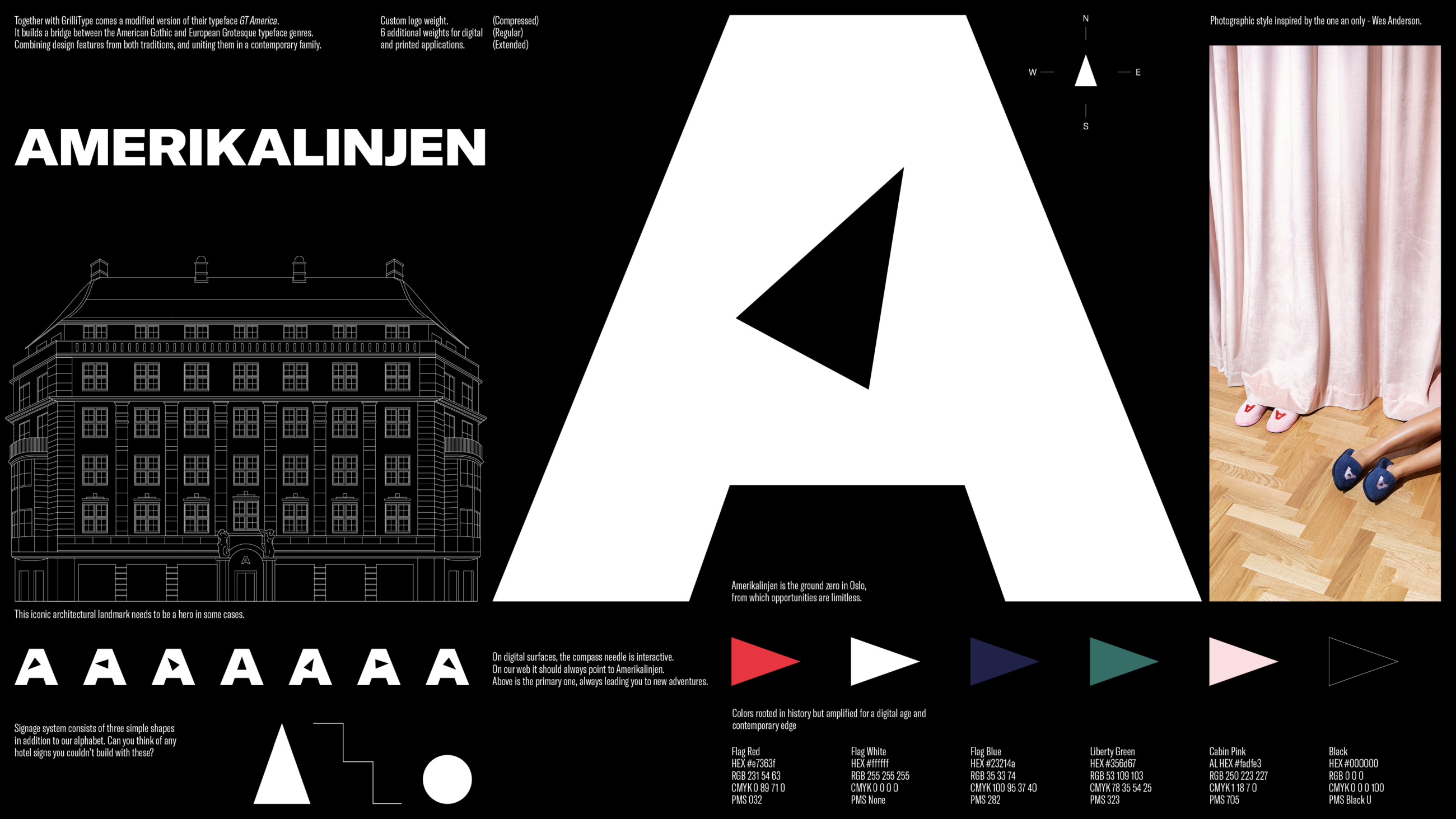 Welcome to Amerikalinjen — A place that exists for those who want it all.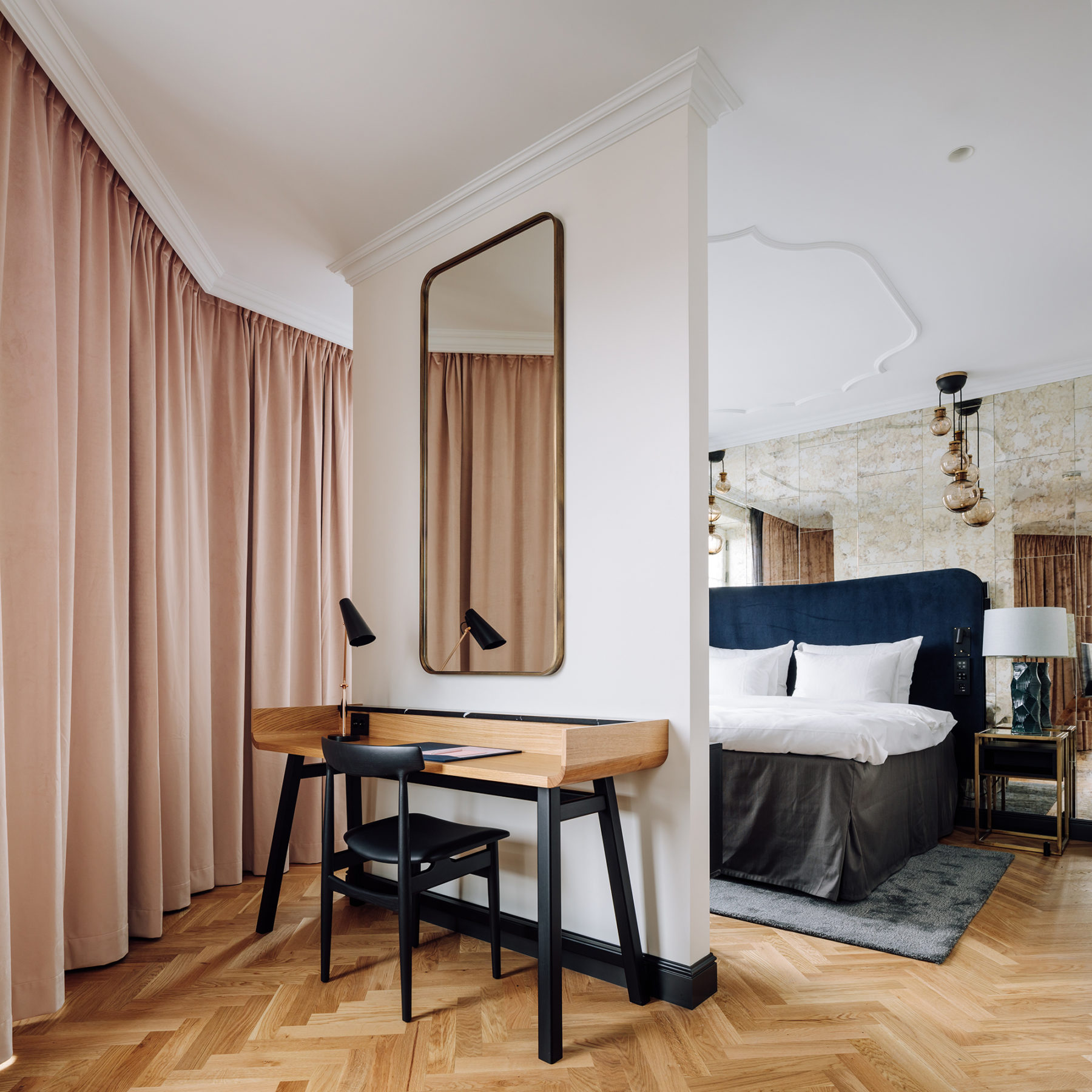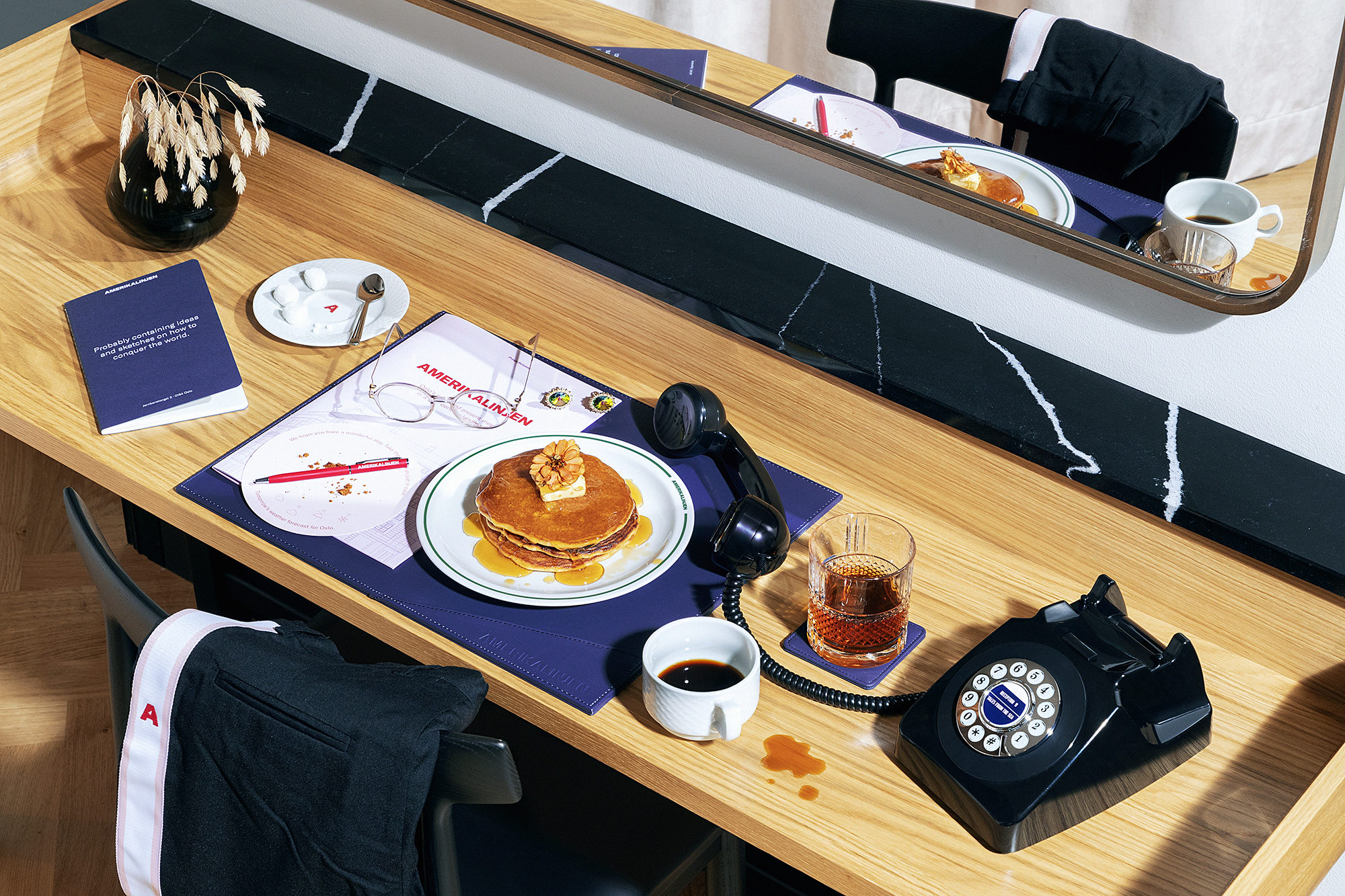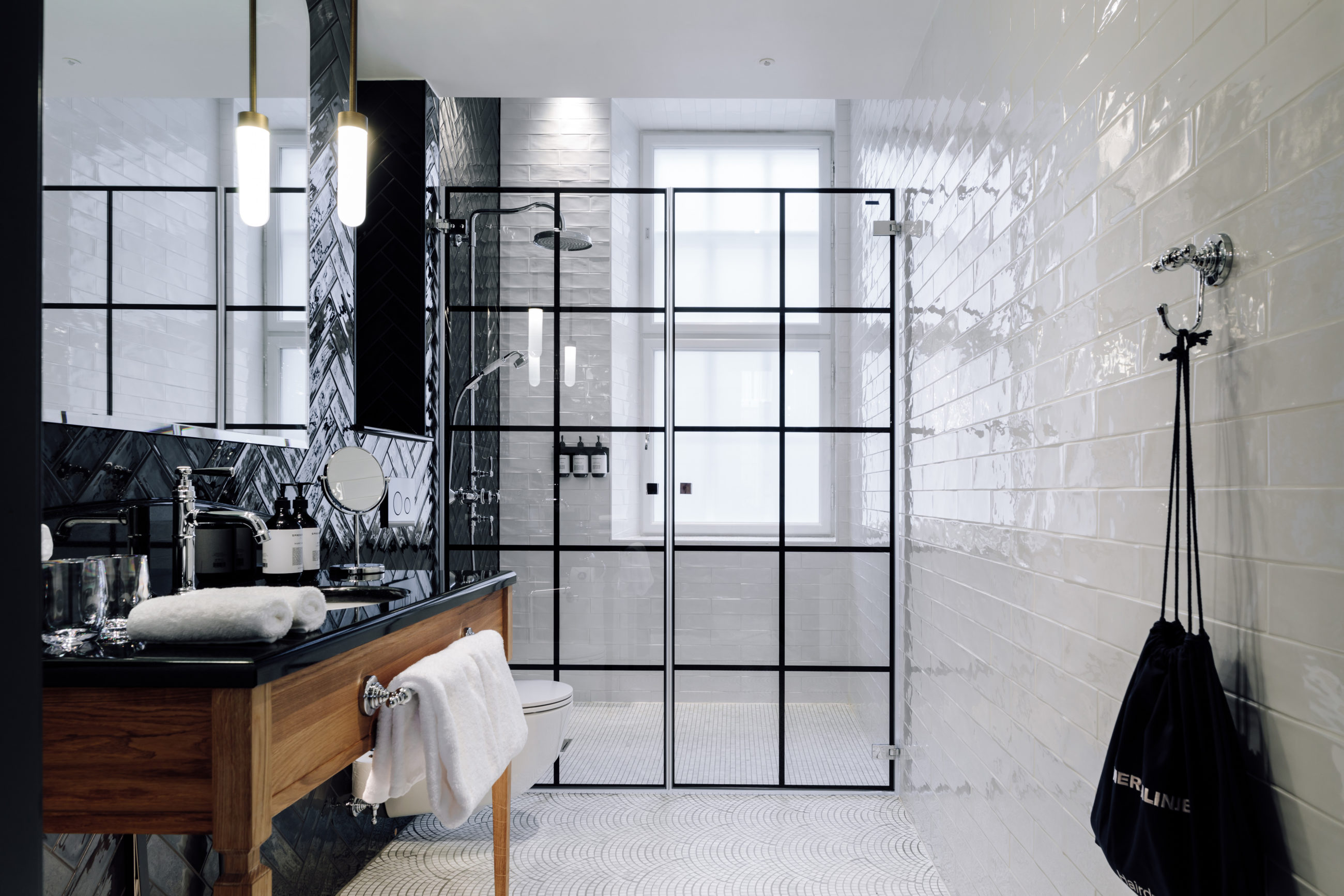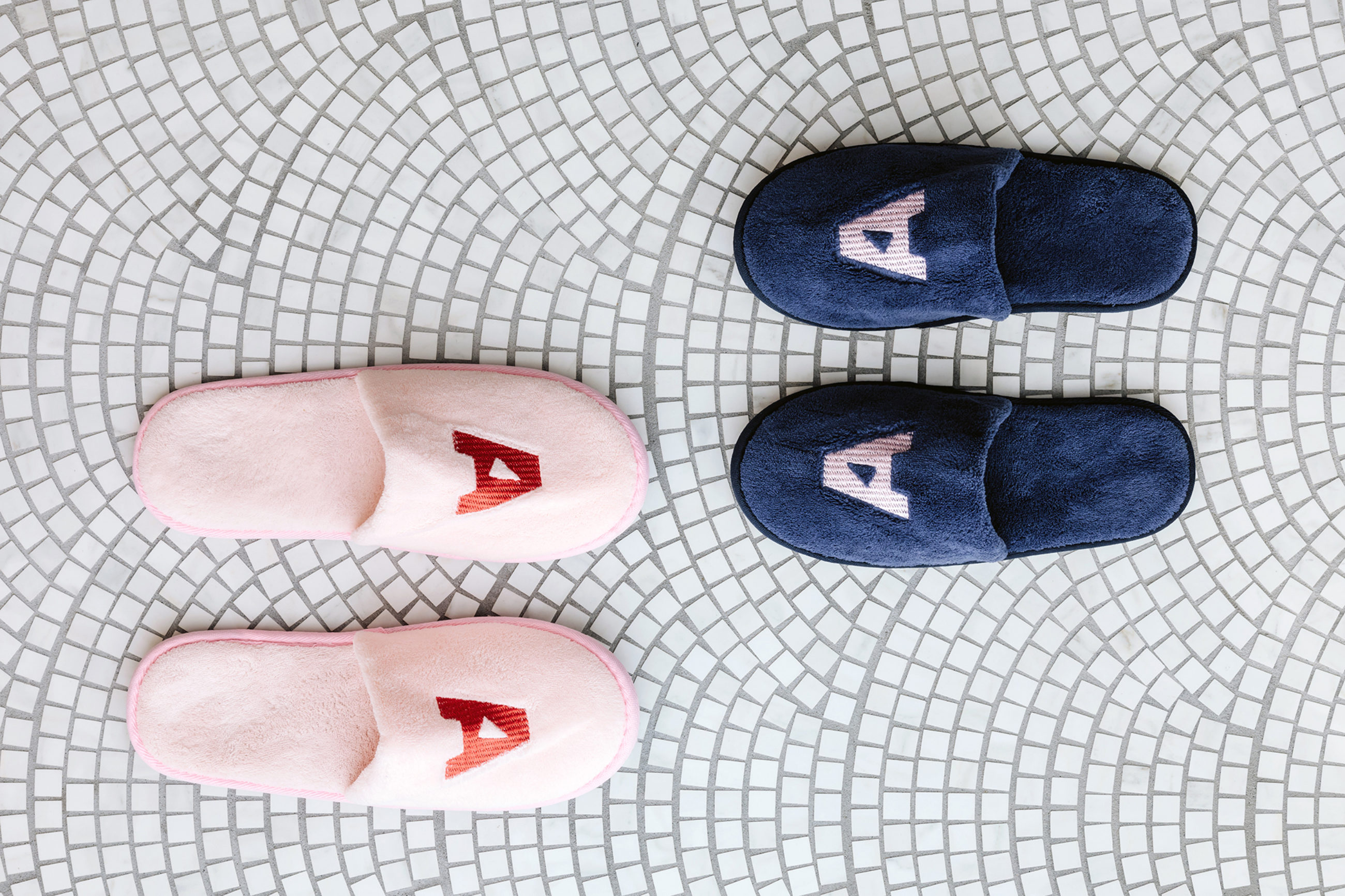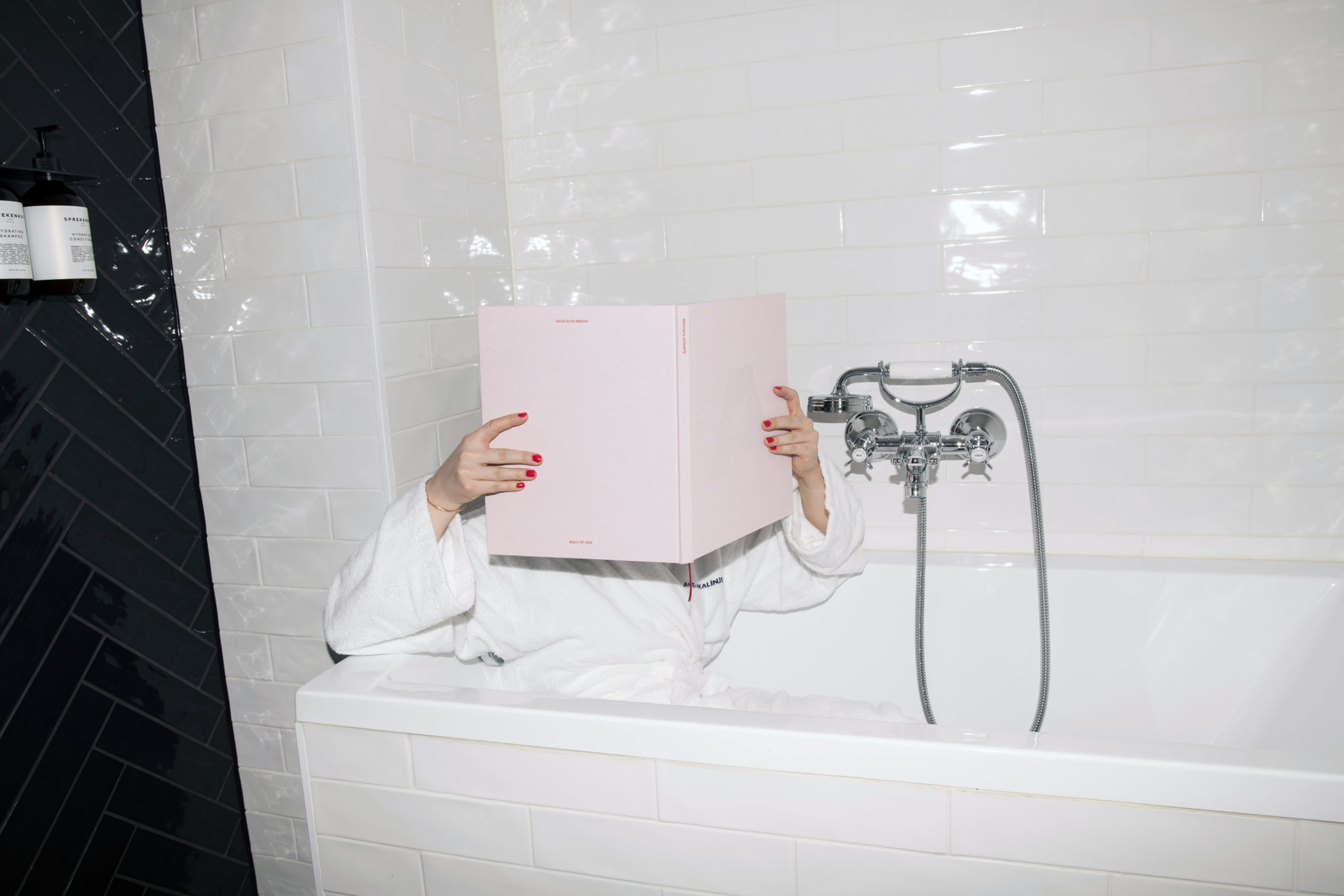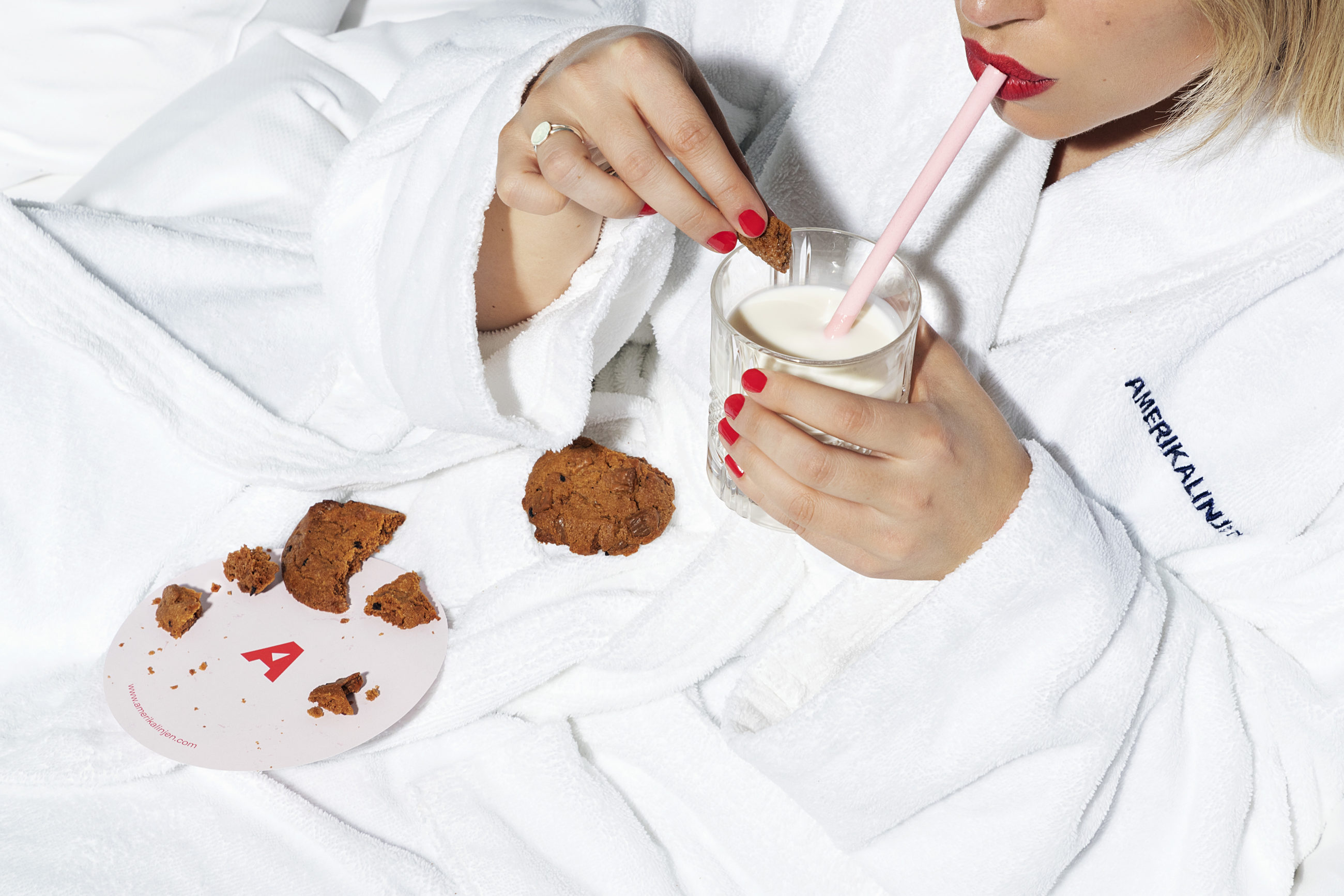 A wonderland of gluttony and comfortable robes.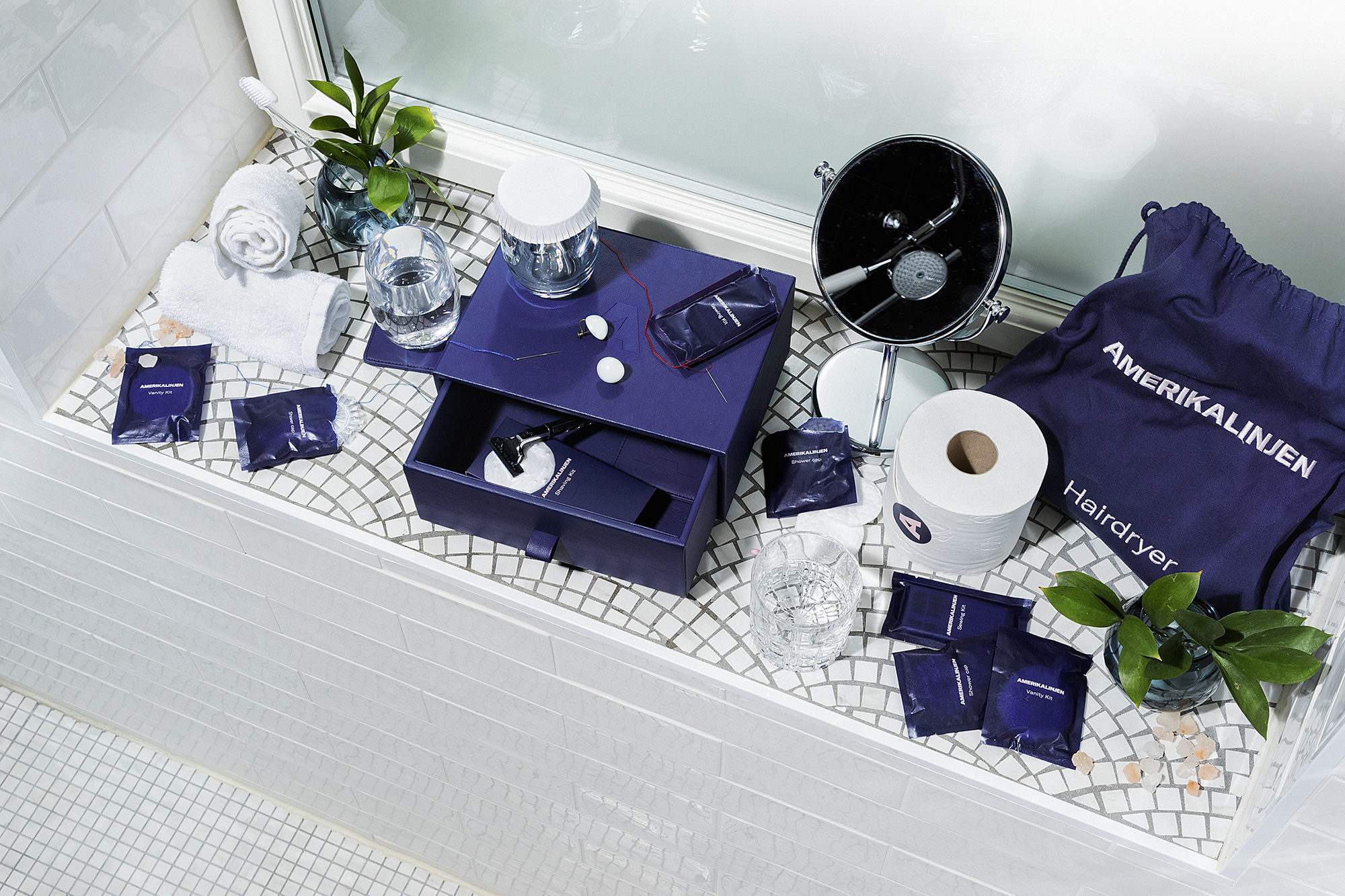 Sweeping guests in one direction or another, that arrow became handy indeed.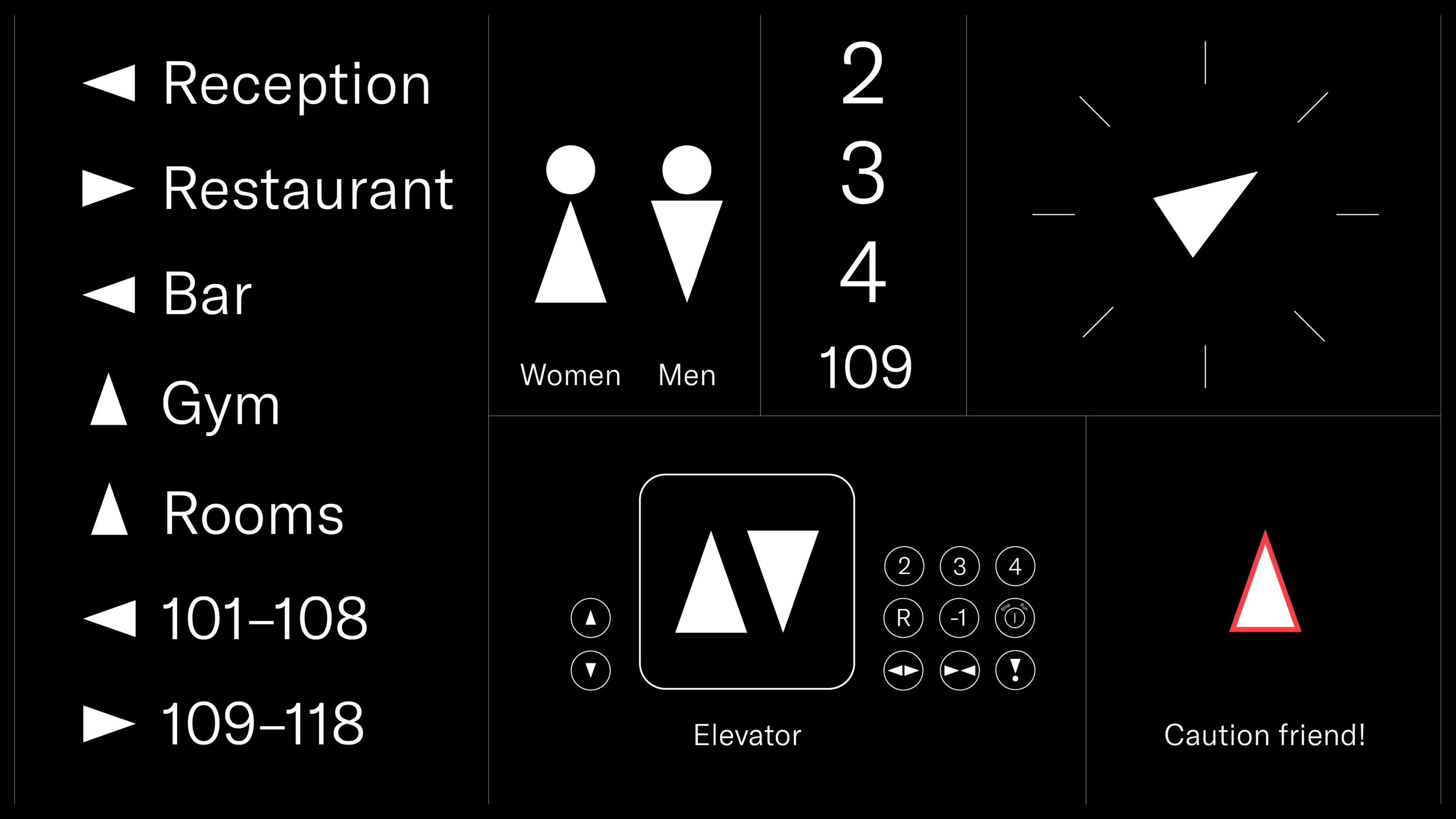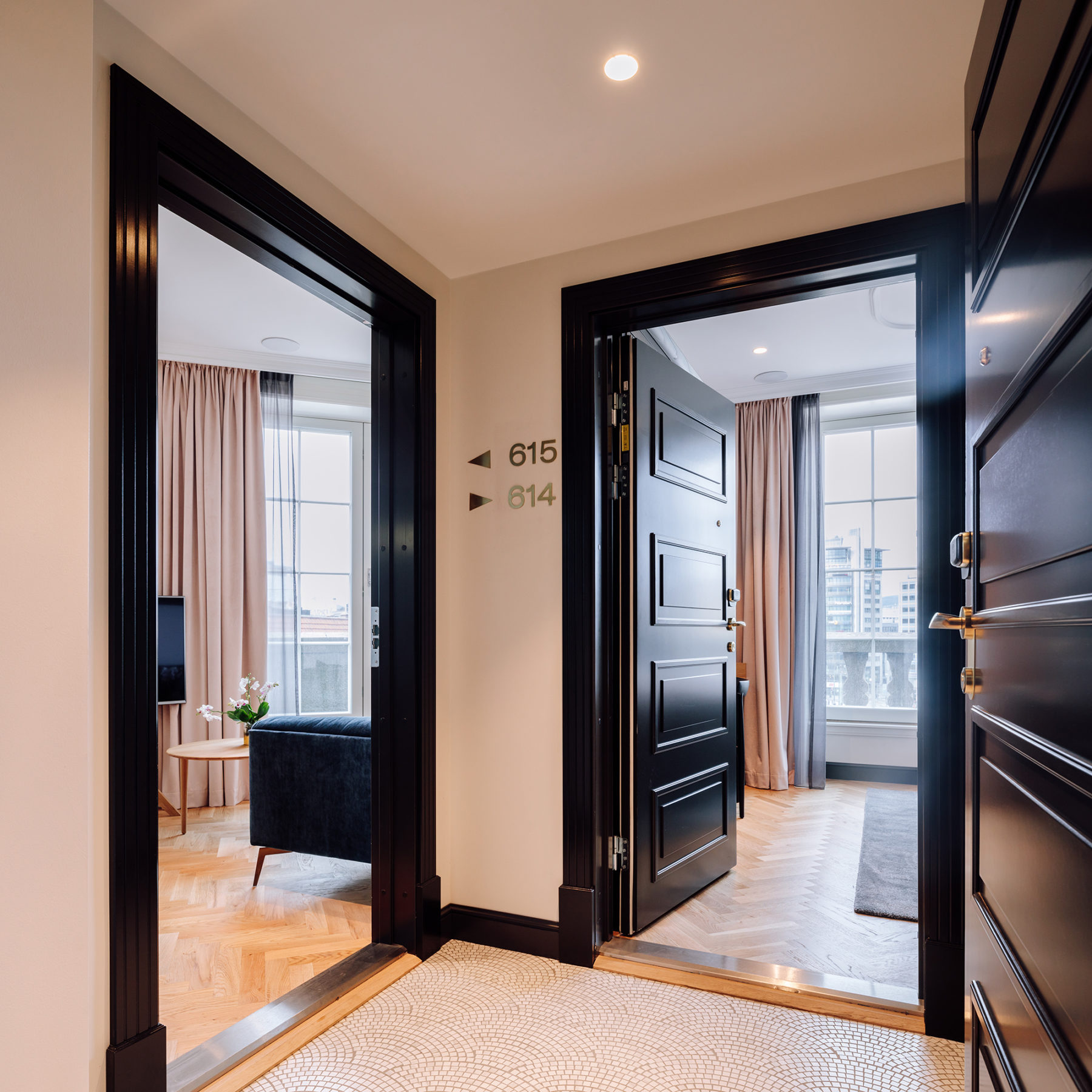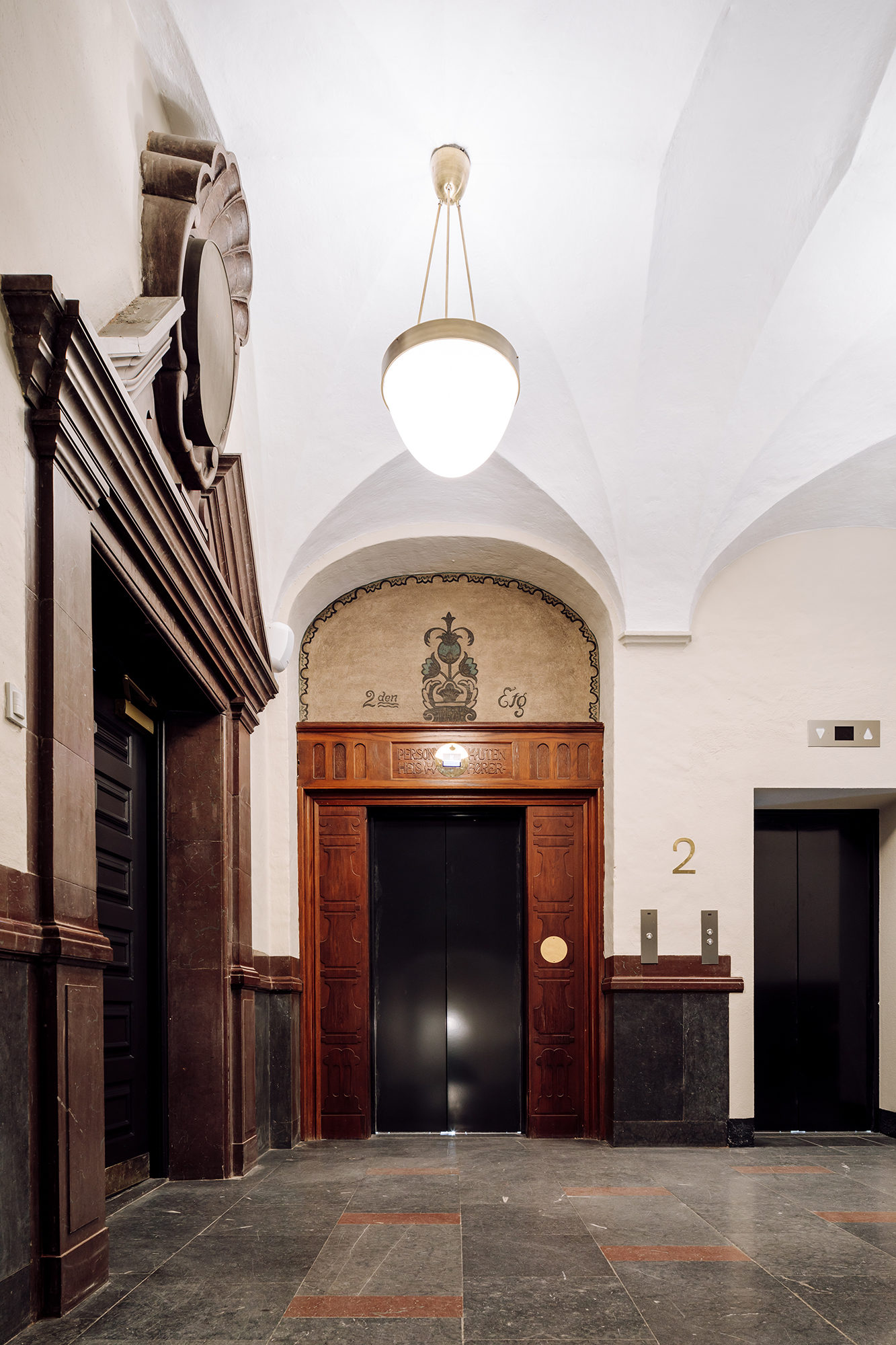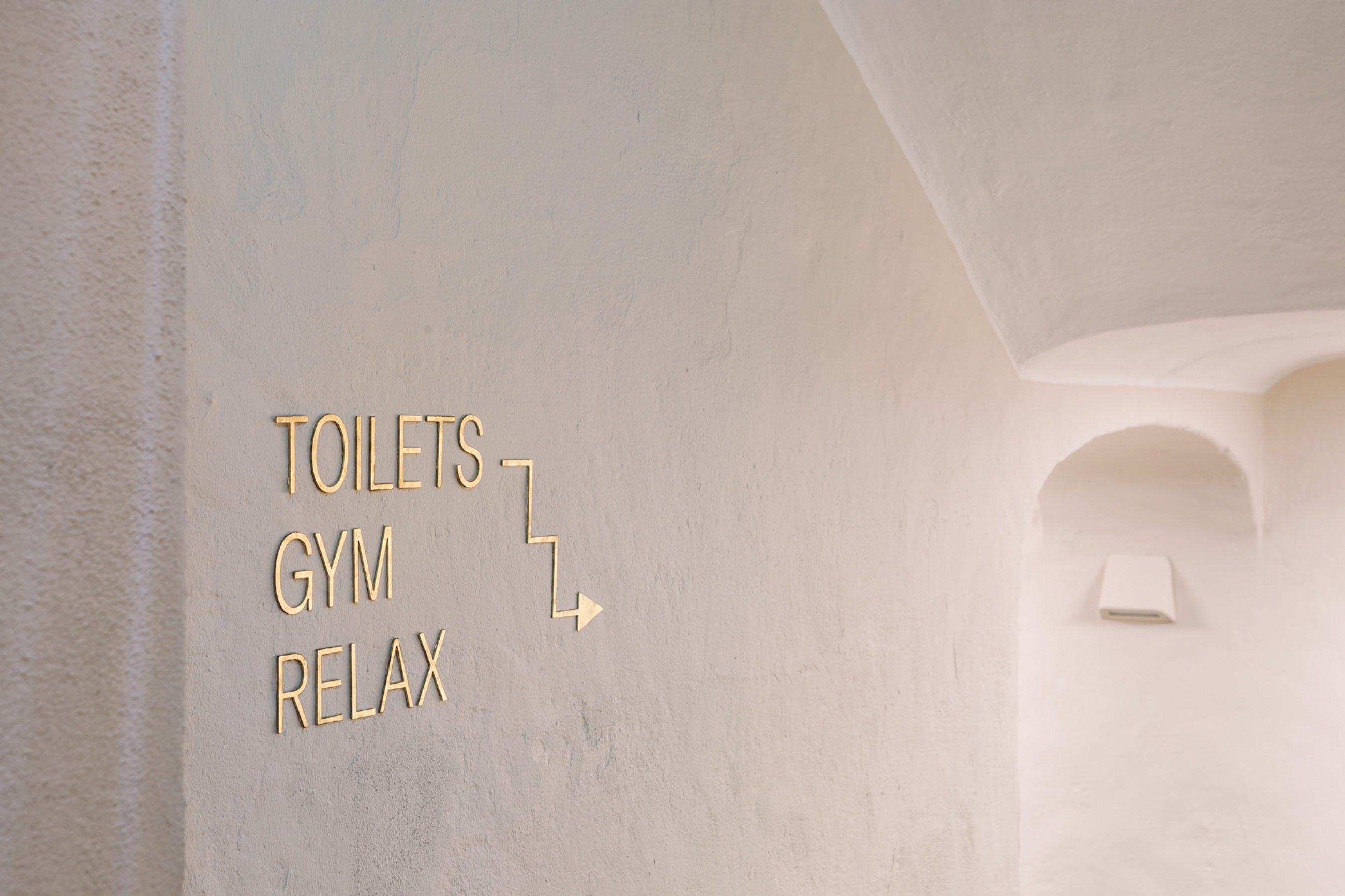 The library. Curated by historians at Deichman. A room filled to the brim with history. Now with a new story and a new identity carved into it.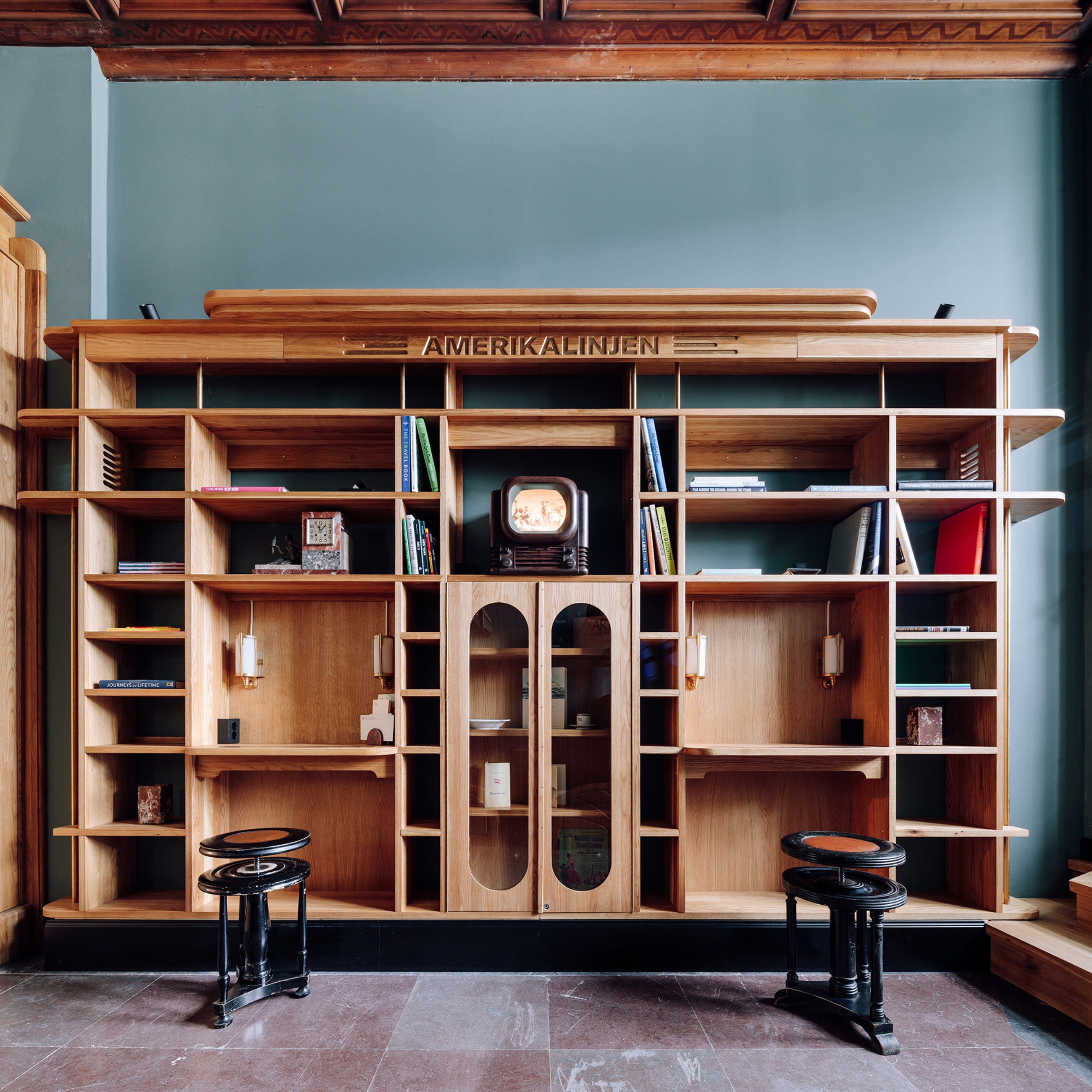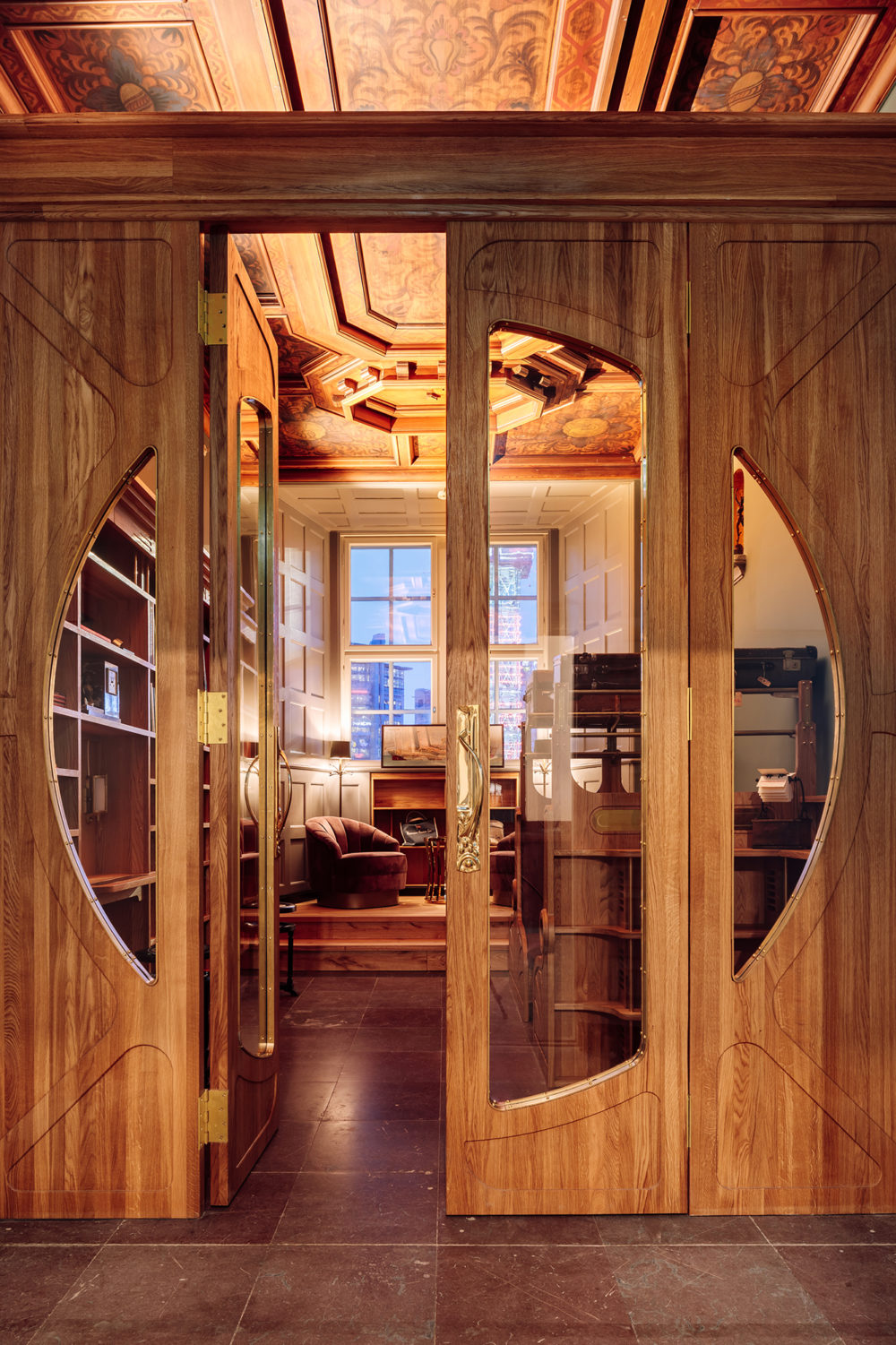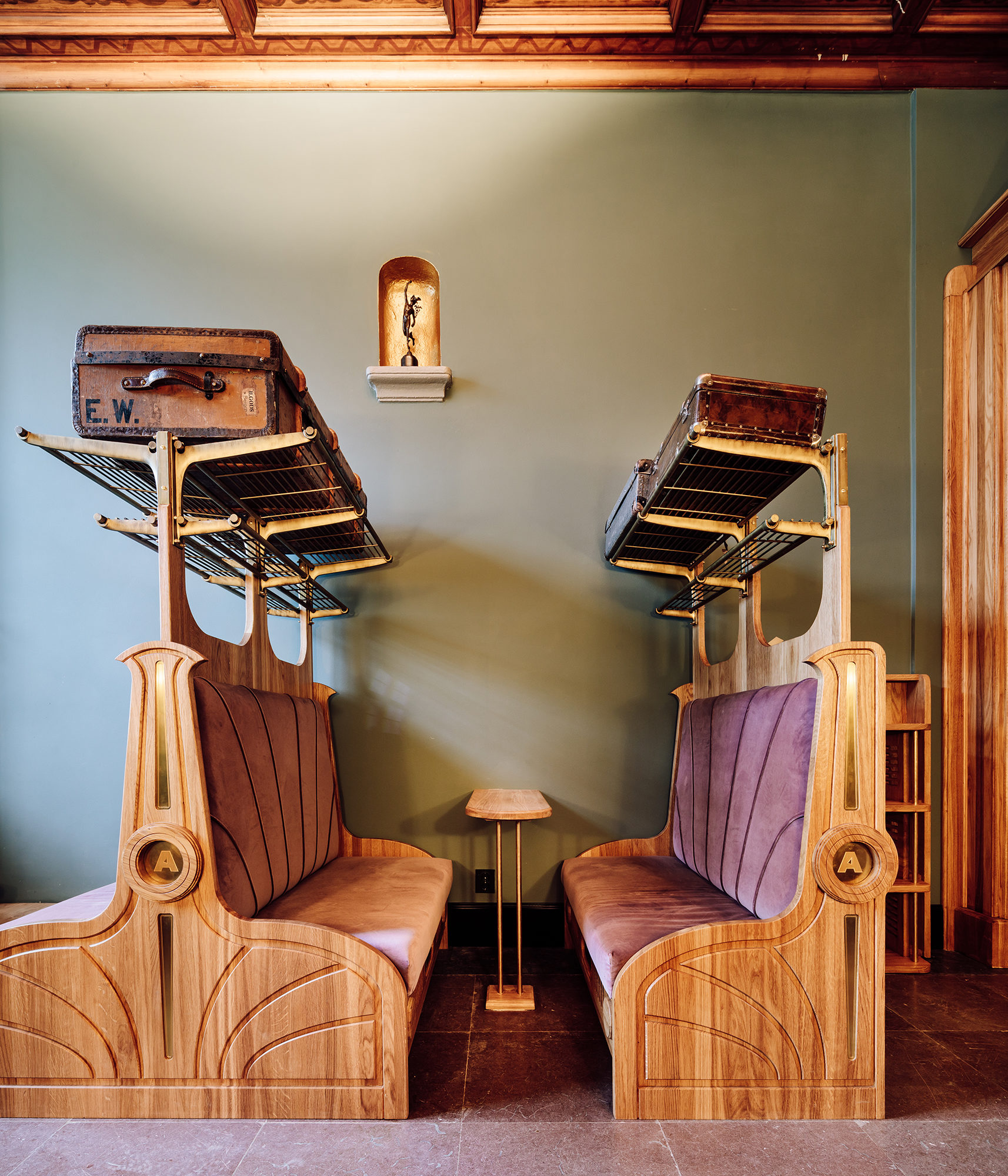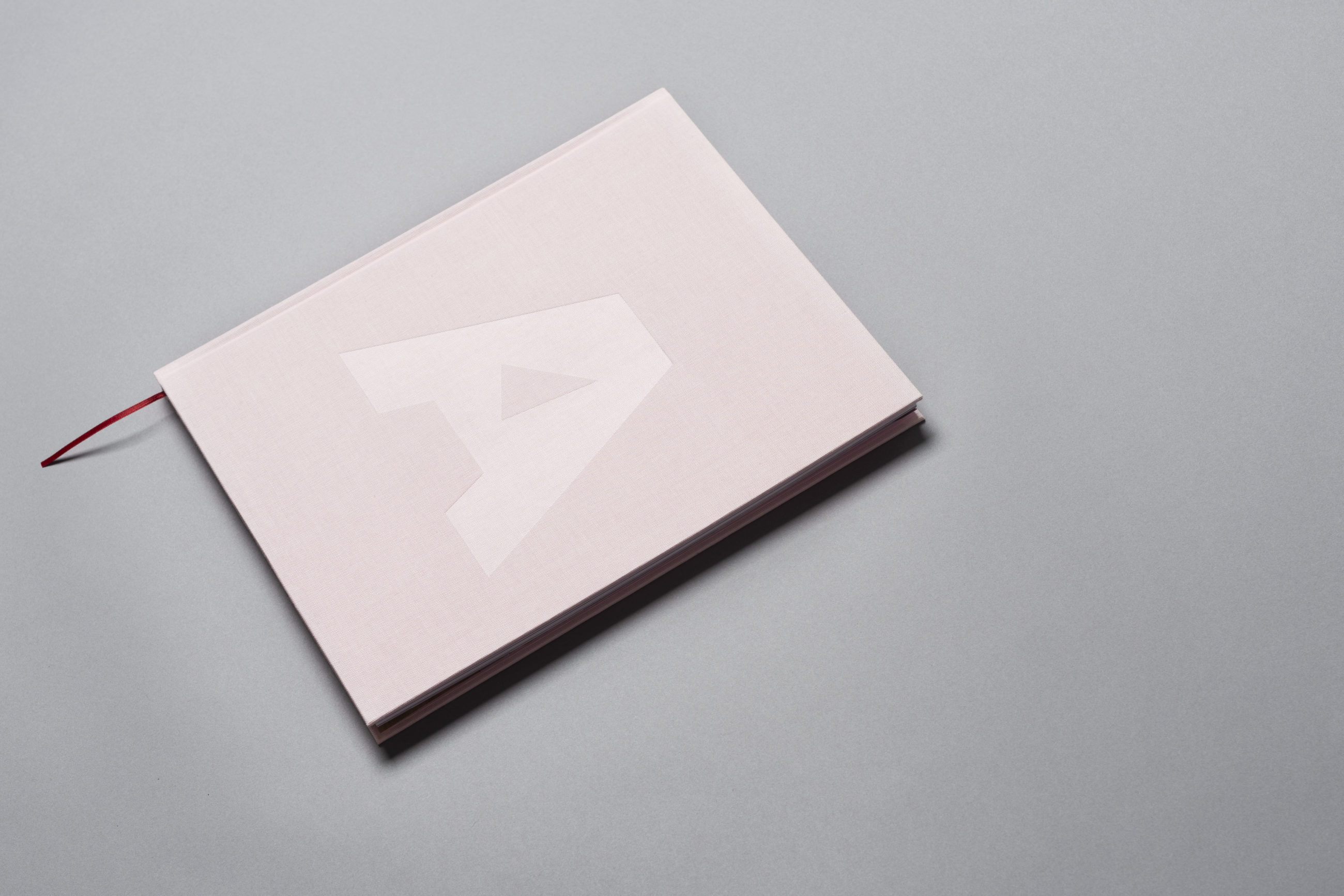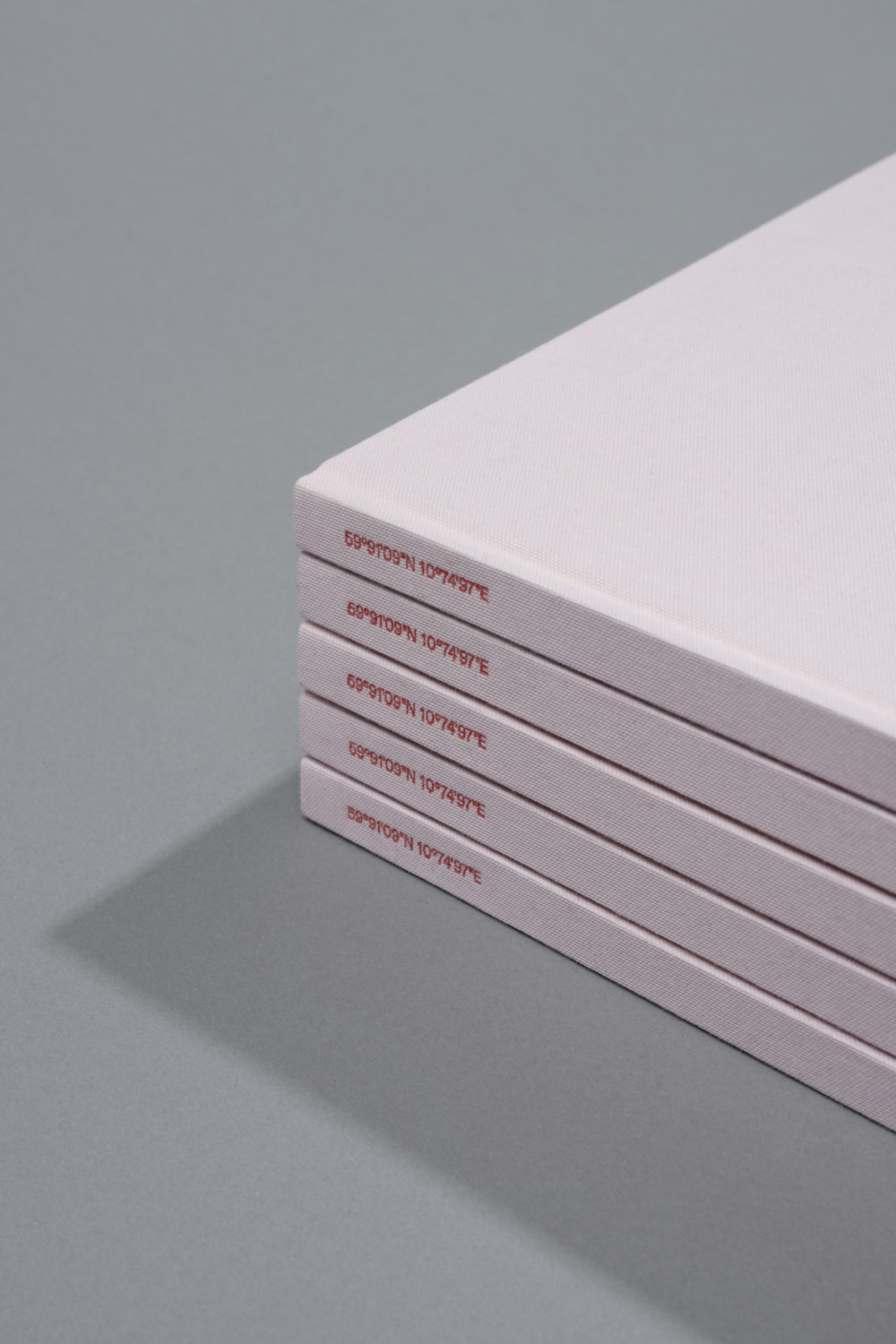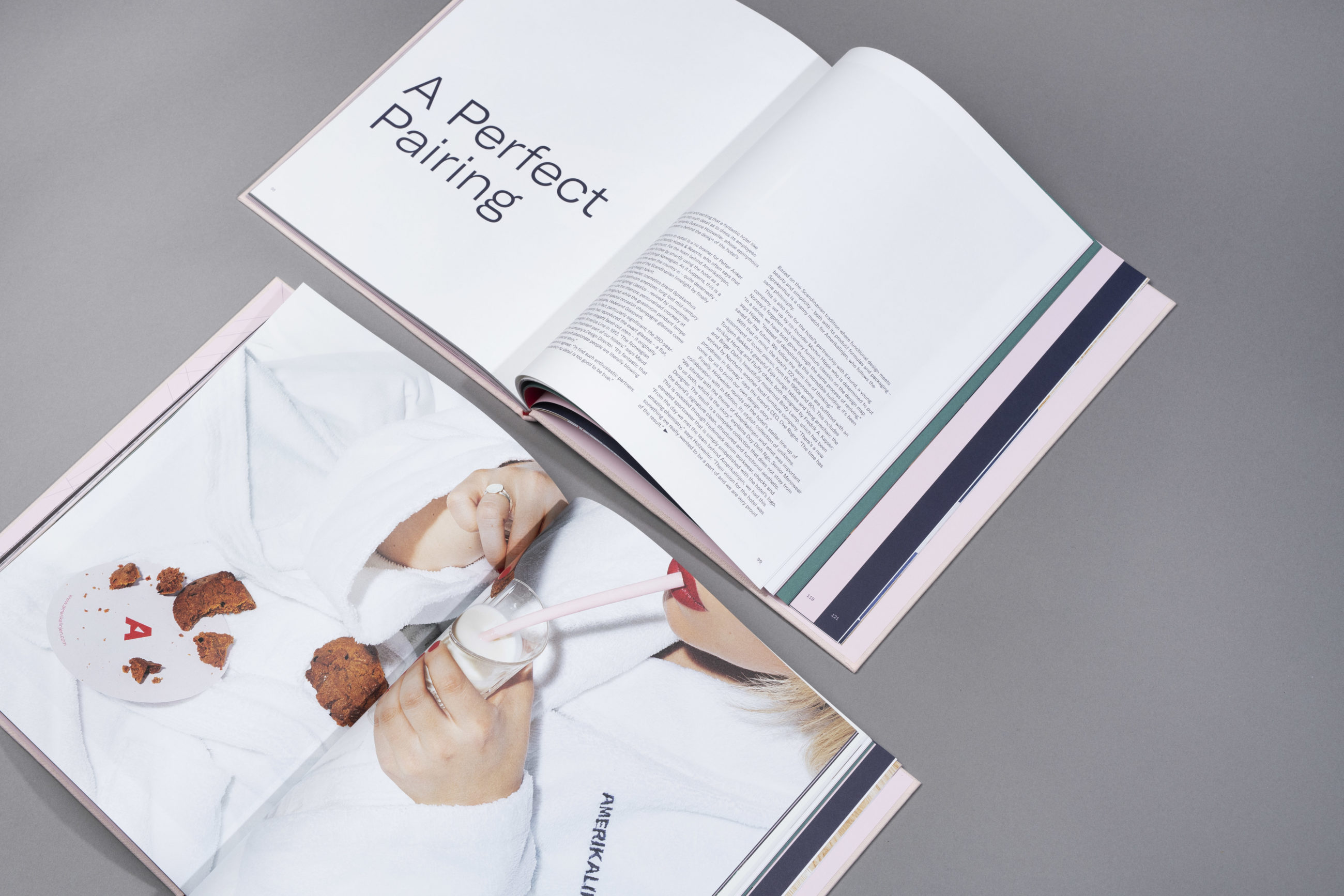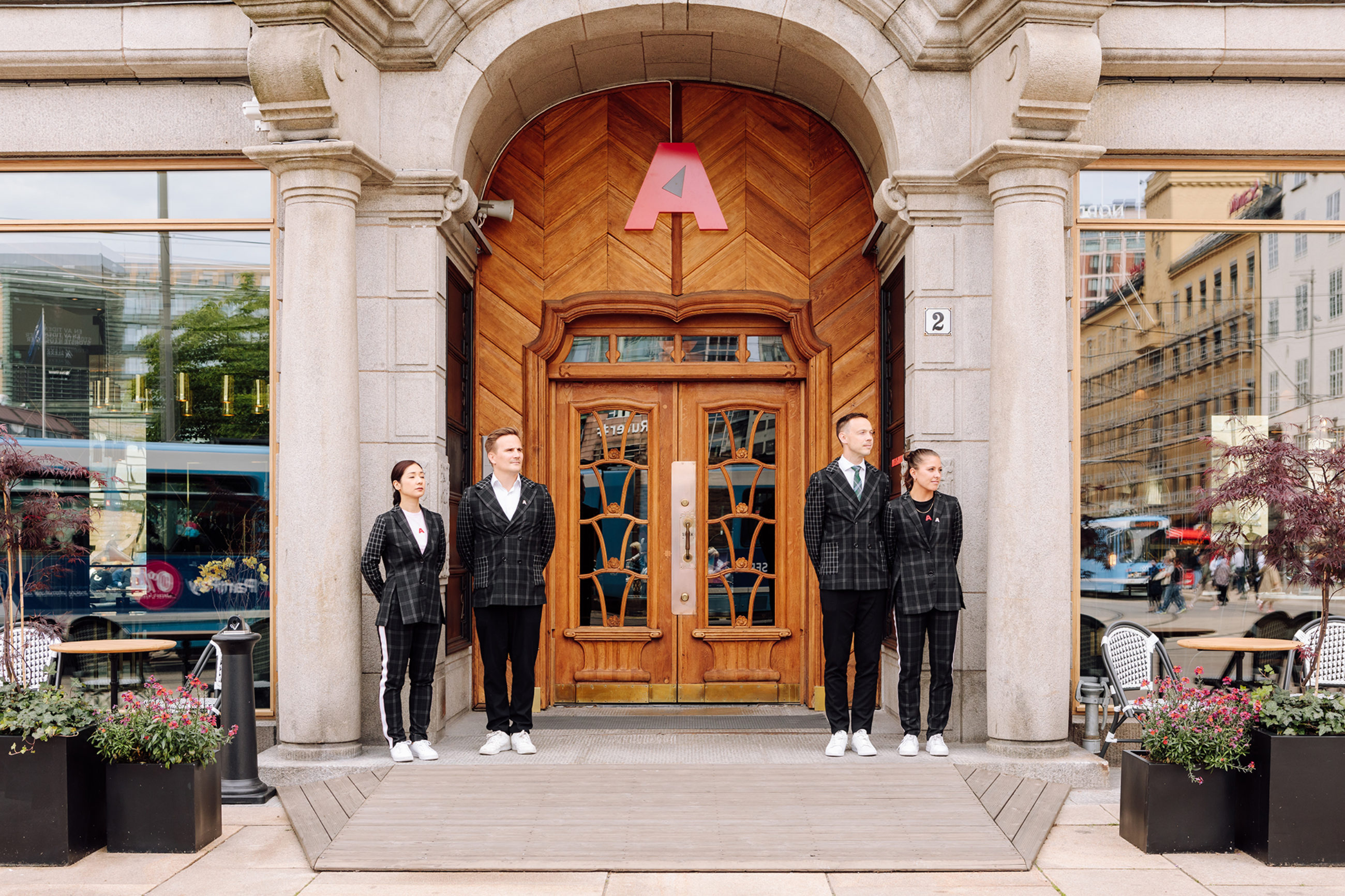 Uniforms inspired by 1950's New York workwear. Tailored in collaboration with Holzweiler.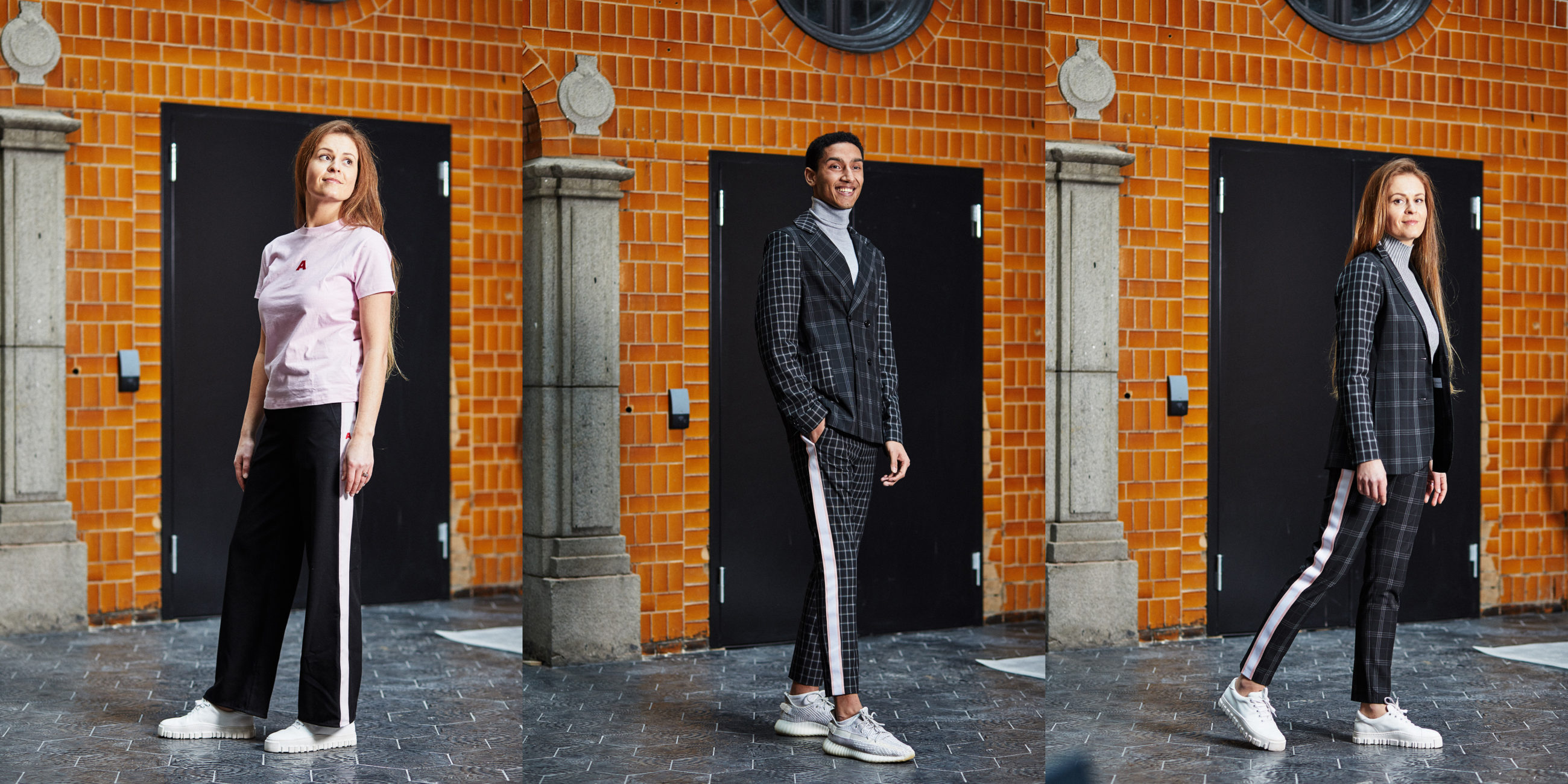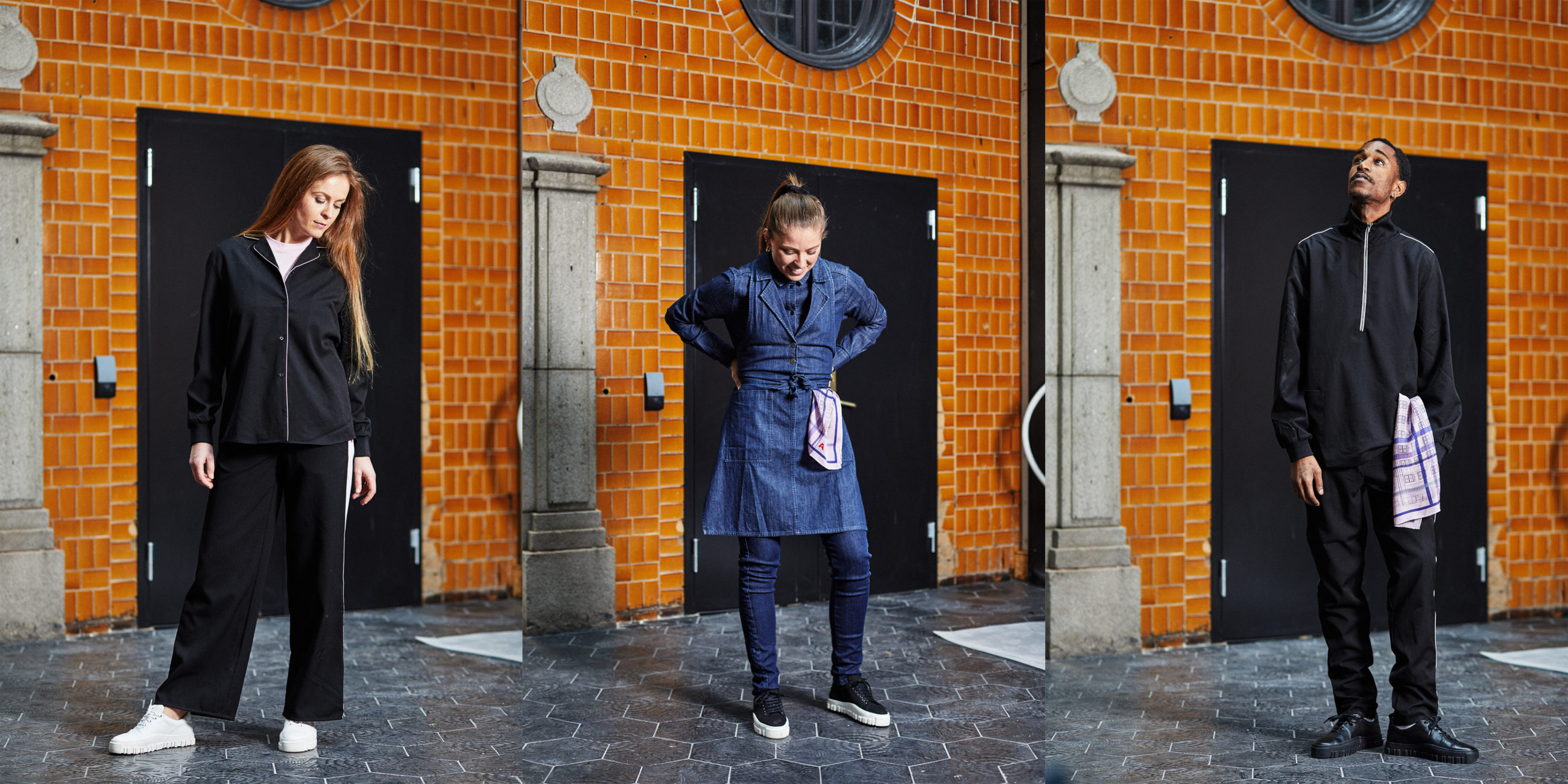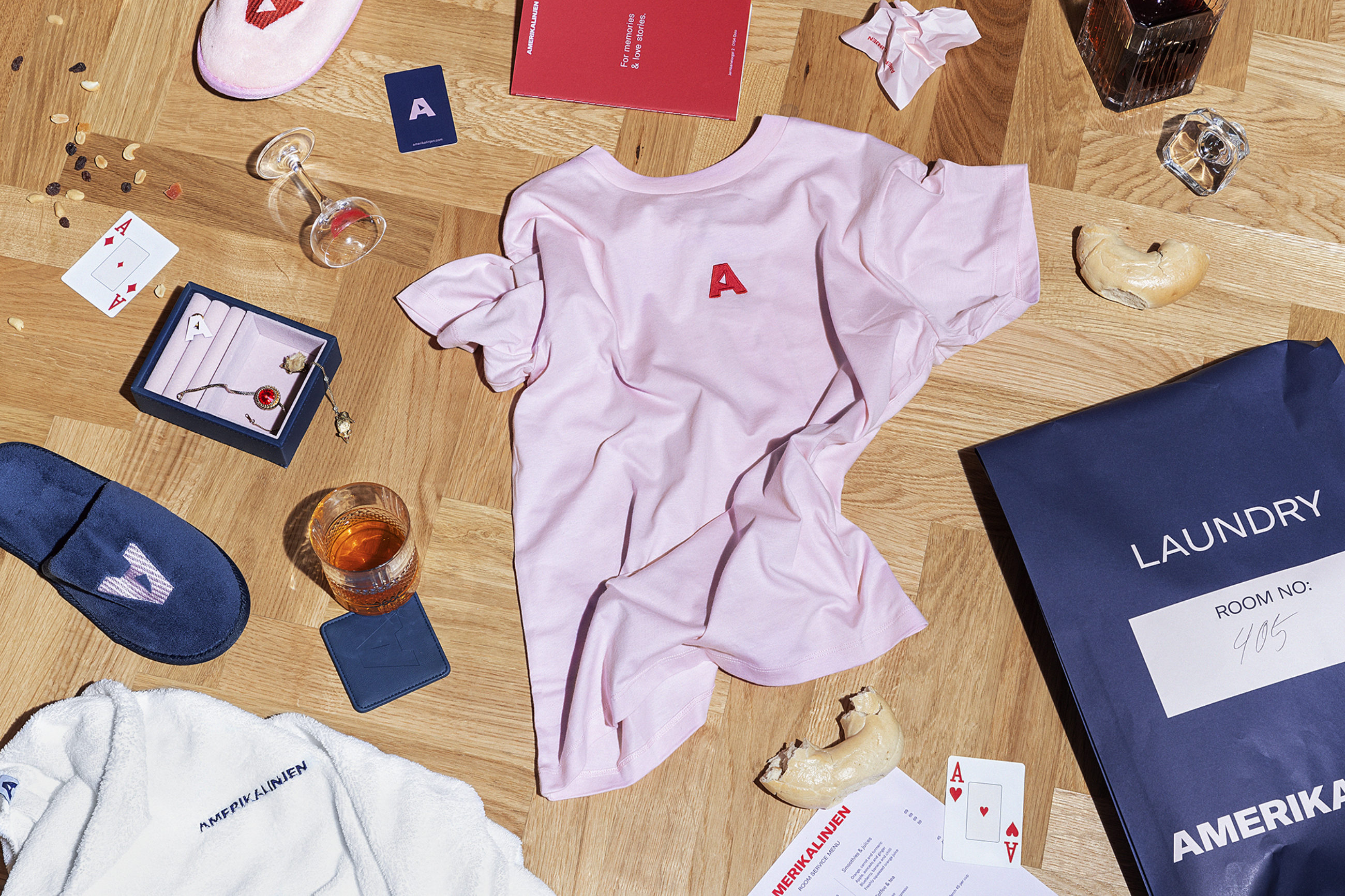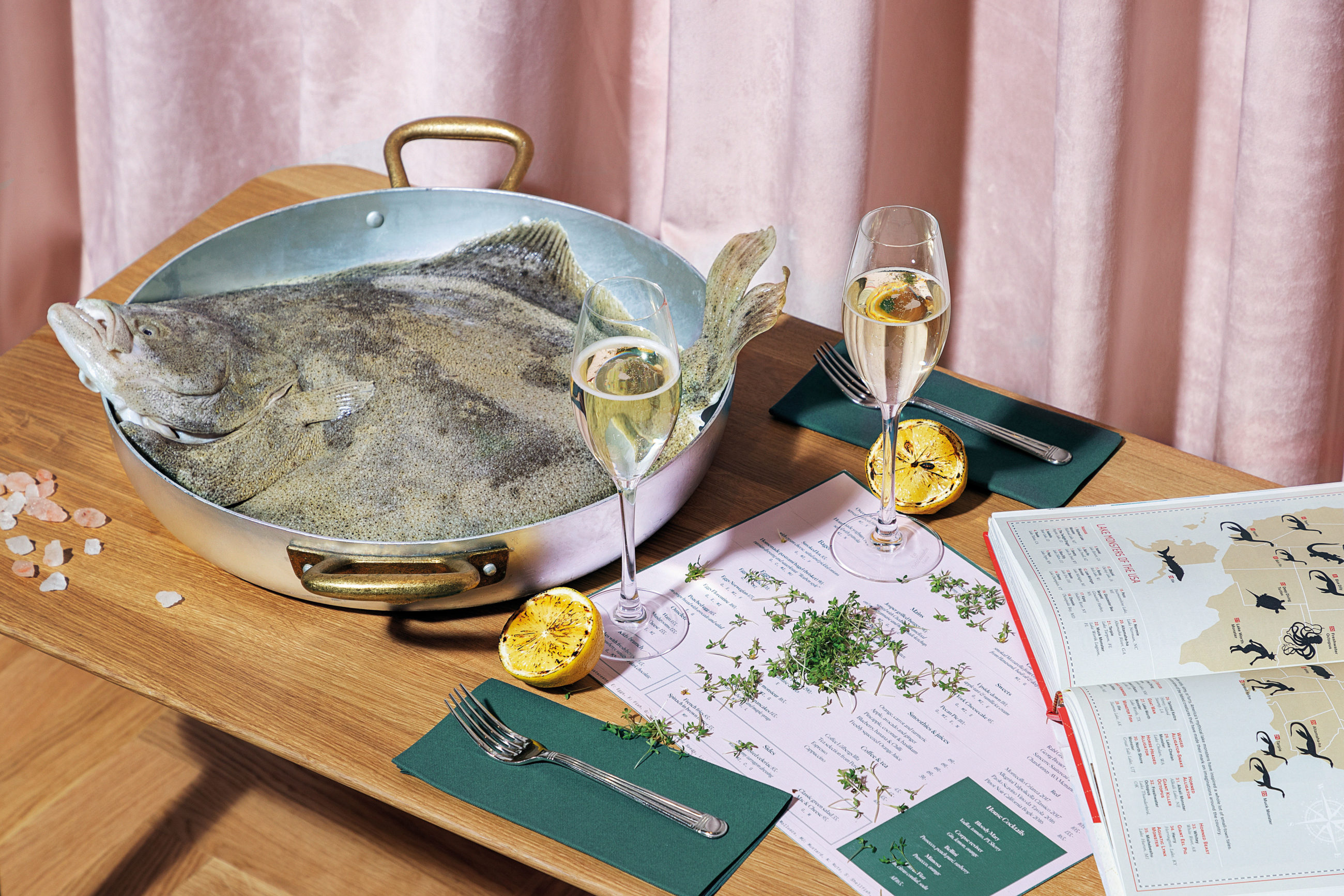 Together with Amerikalinjen, we also developed names for their in-house establishments. This is Atlas, a restaurant inspired by the unique dining scene of New York. Tableware are re-created and re-imagined in collaboration with Hadeland Glassverk. Back in the day, Hadeland made everything for the all Norwegian America Line boats.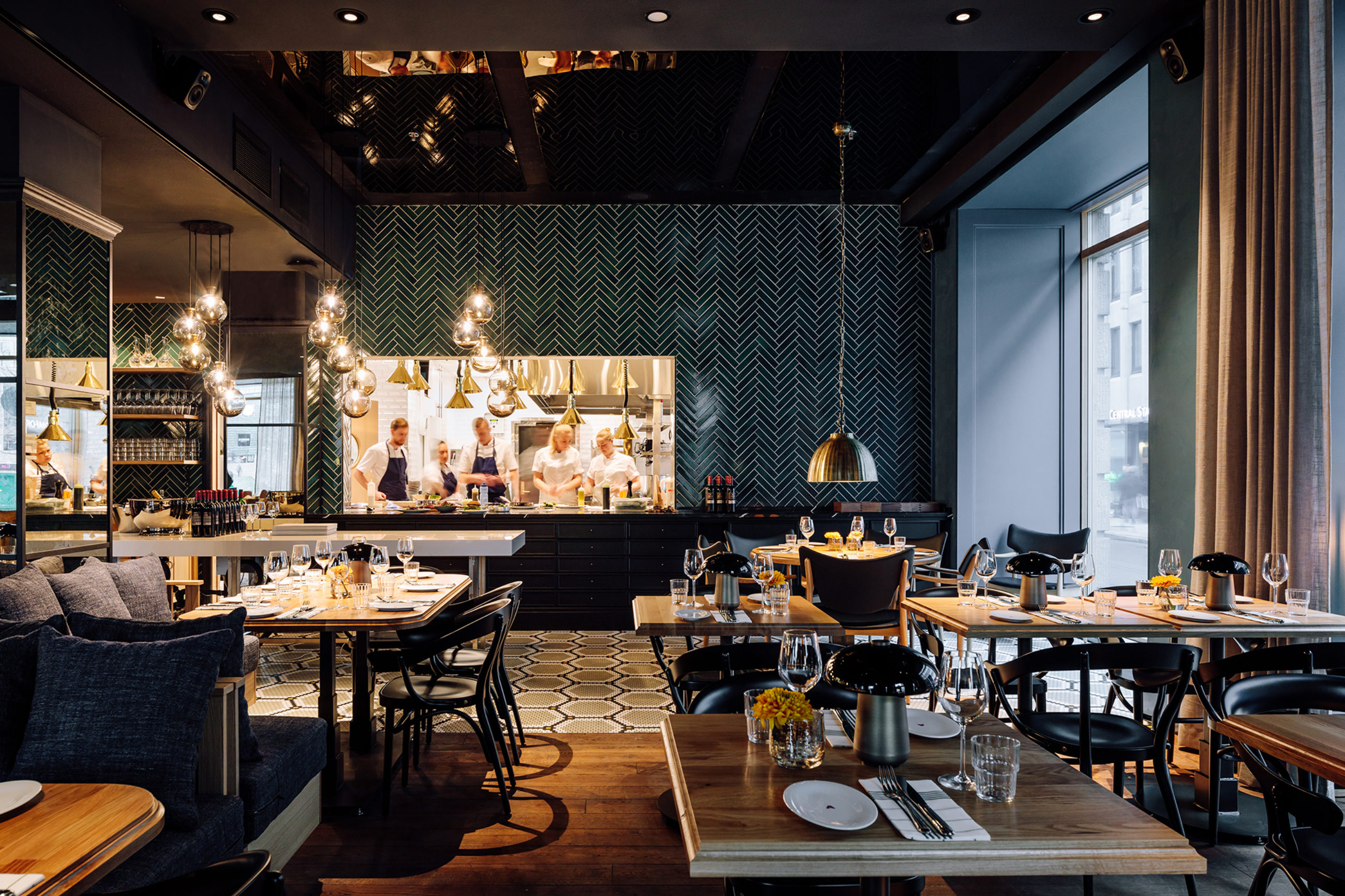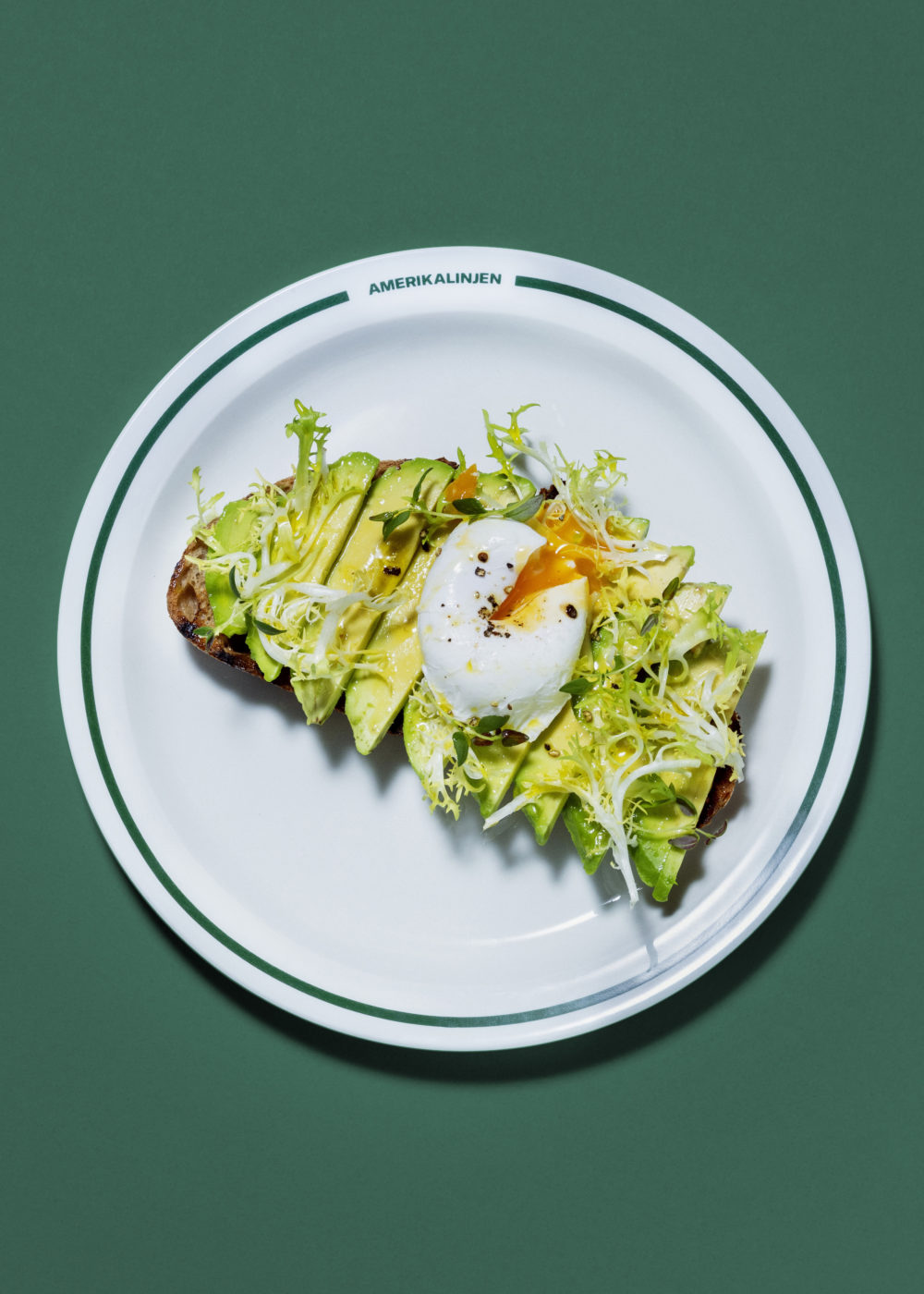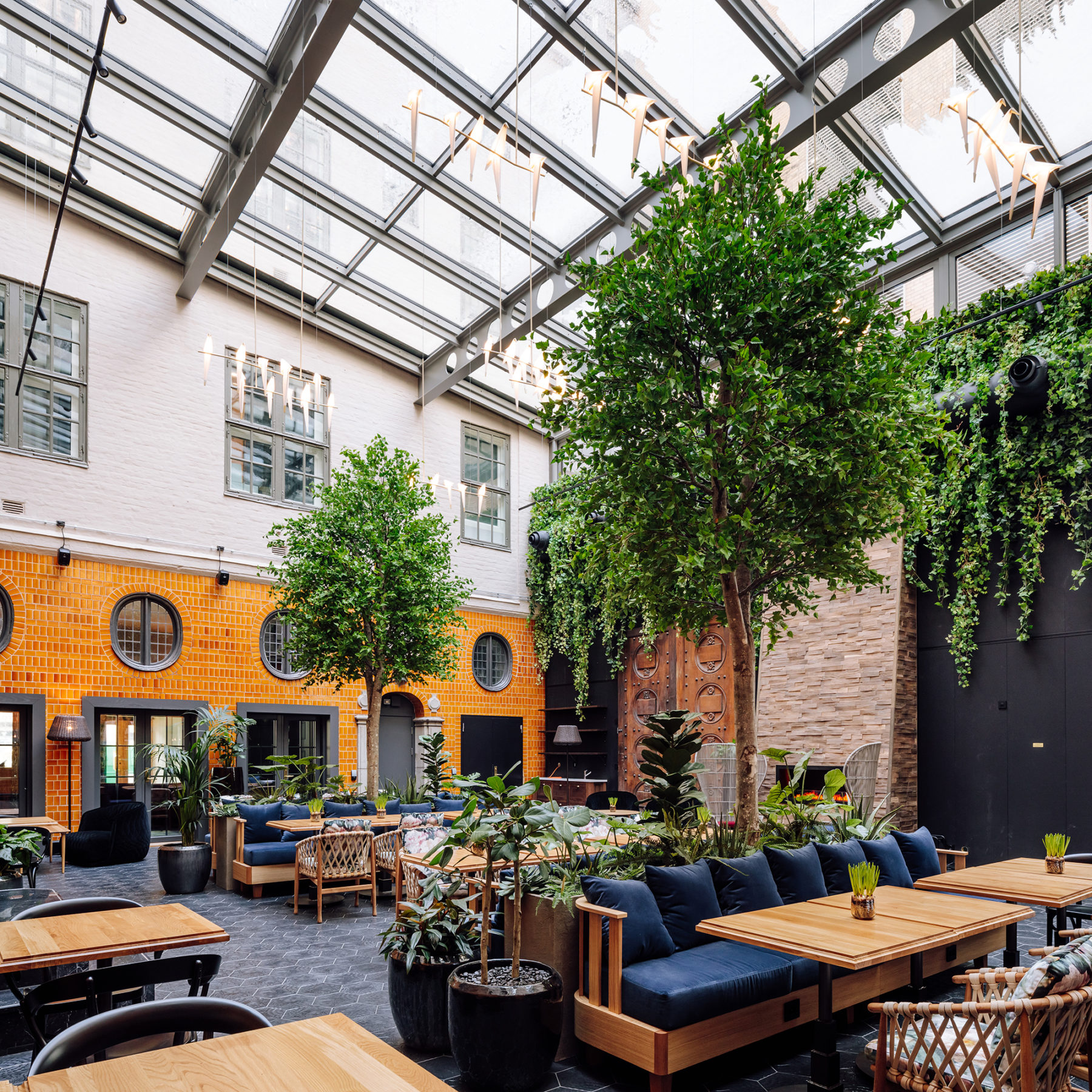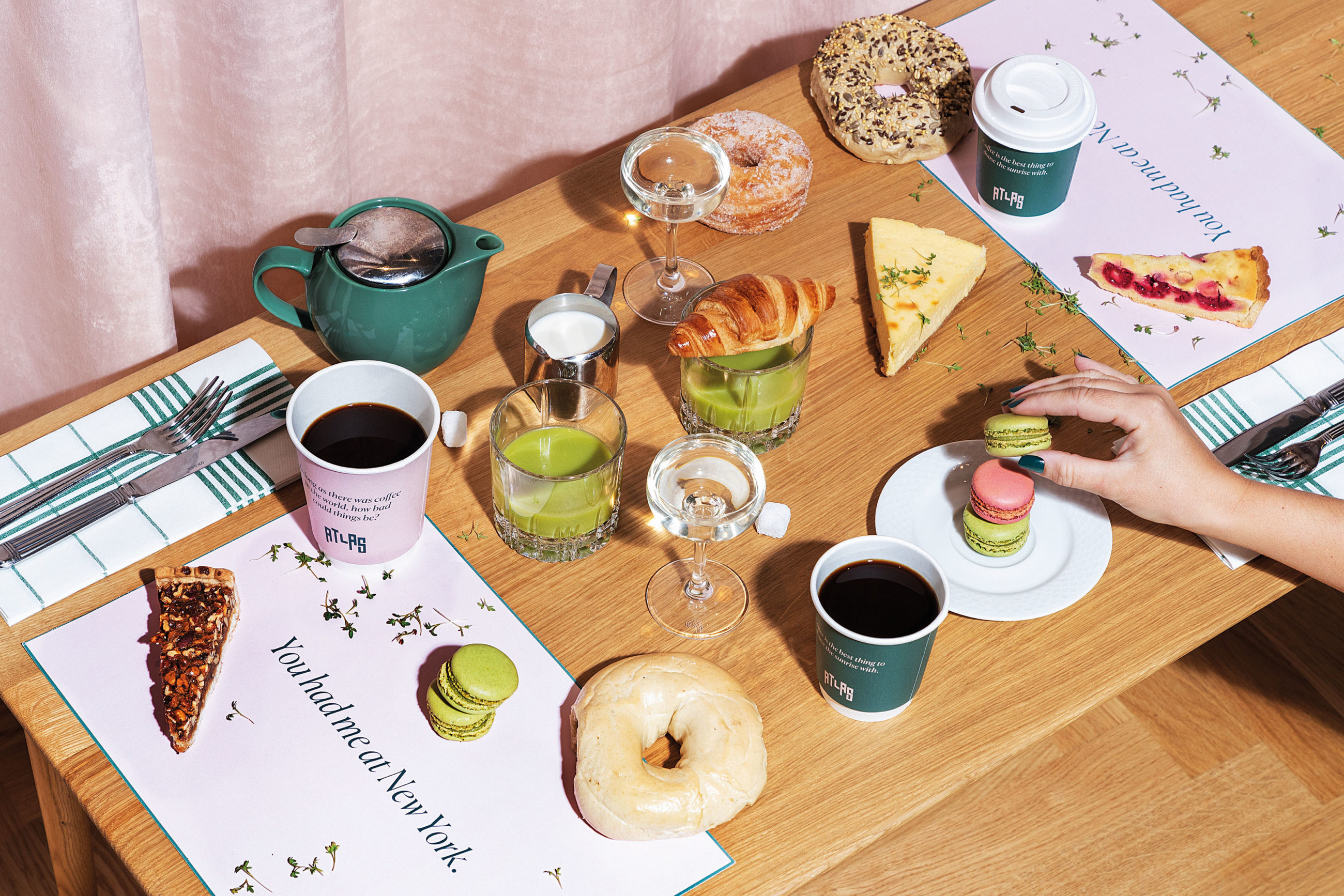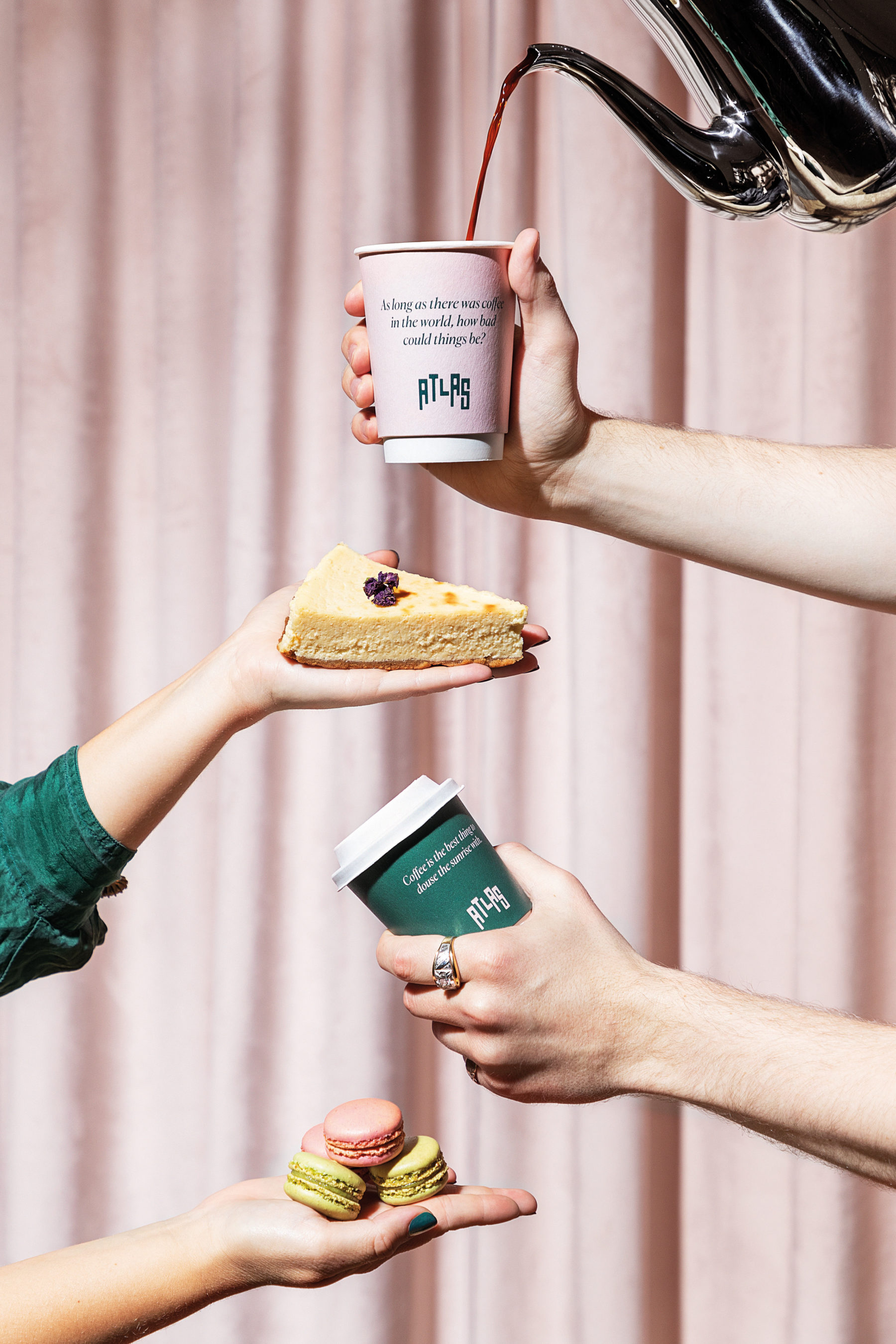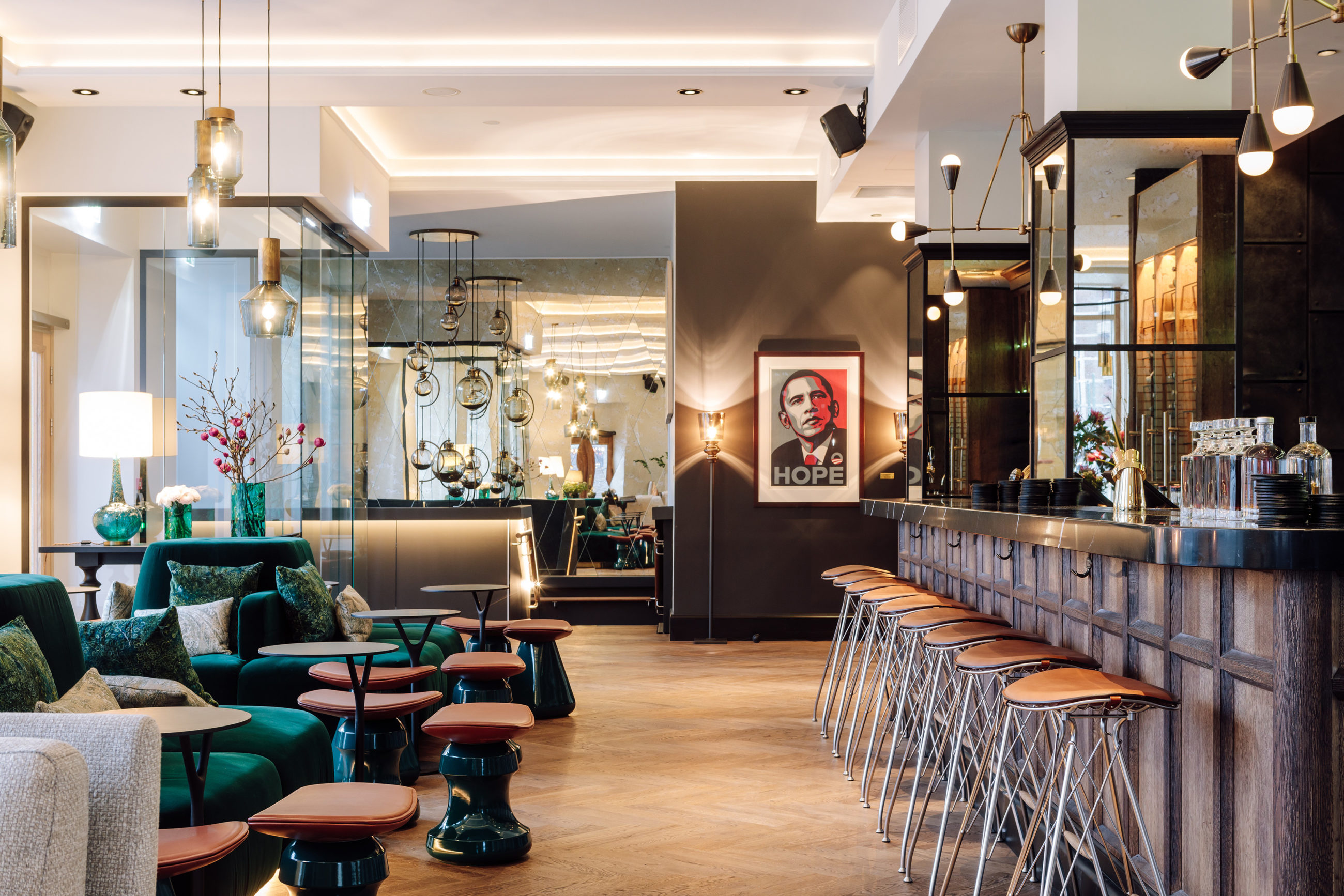 At Pier 42, you can enjoy Shepard Fairy, a dominant profile in Amerikalinjen's art program.
But first and foremost, you can enjoy cocktails out of this world, and shoot a few oysters.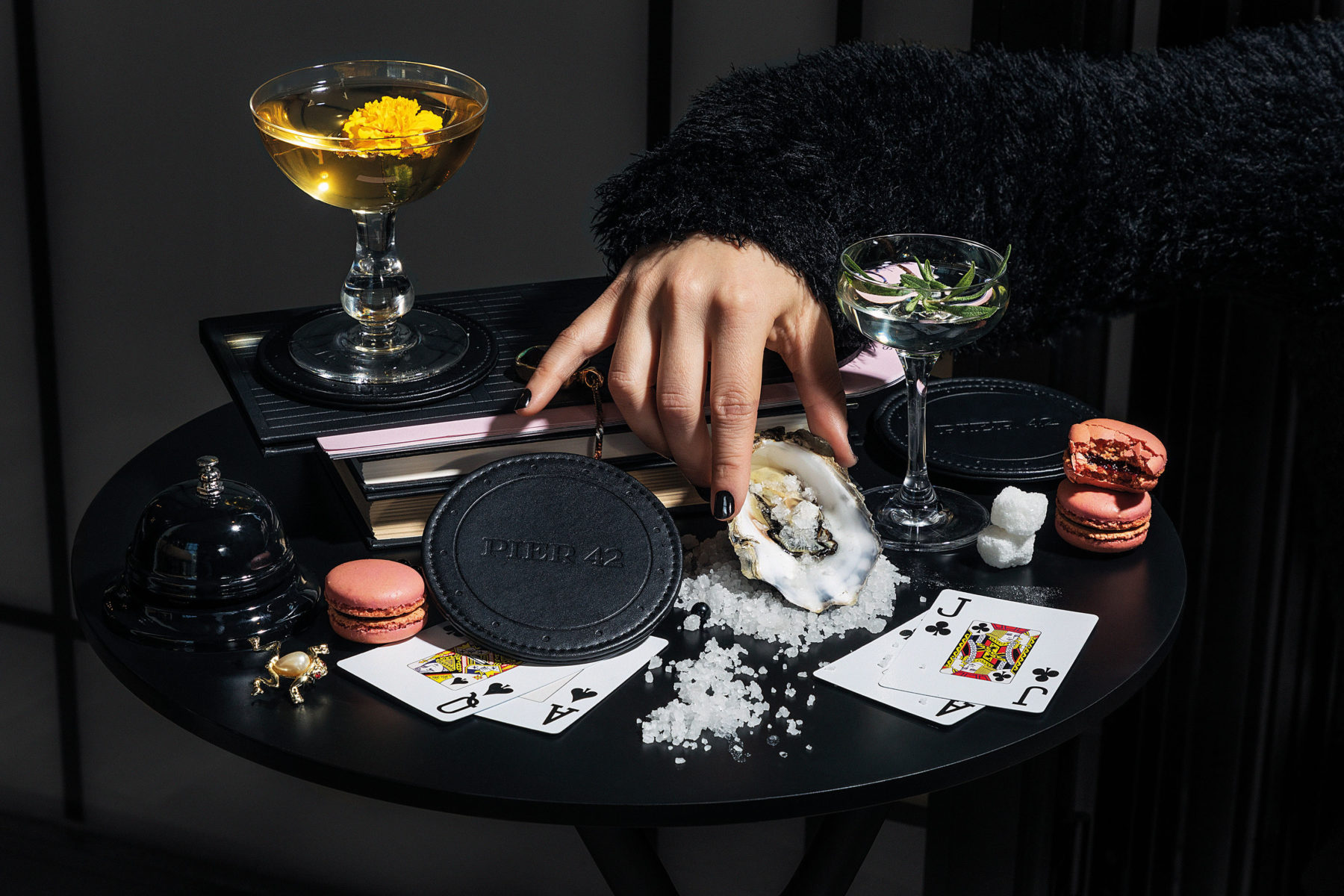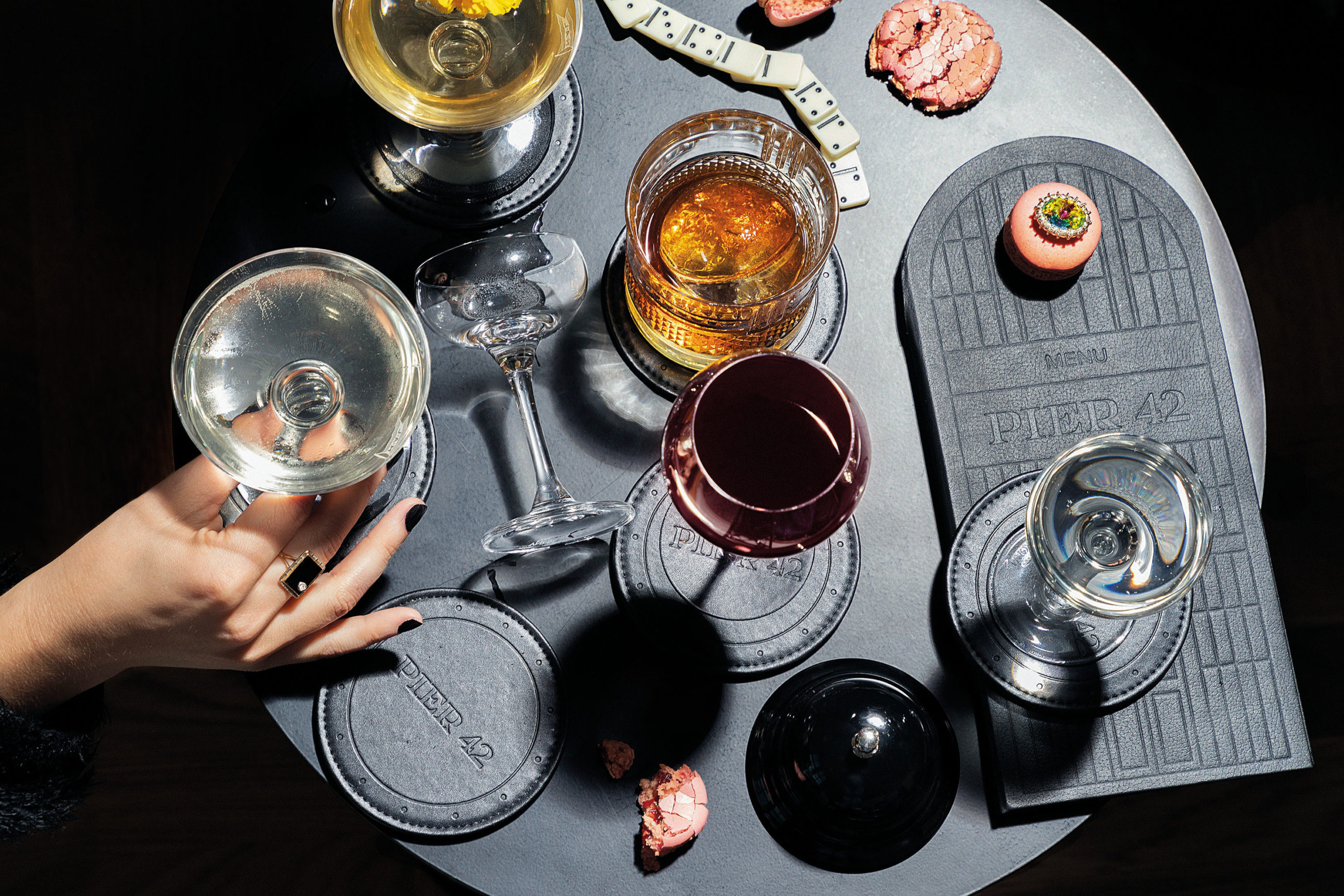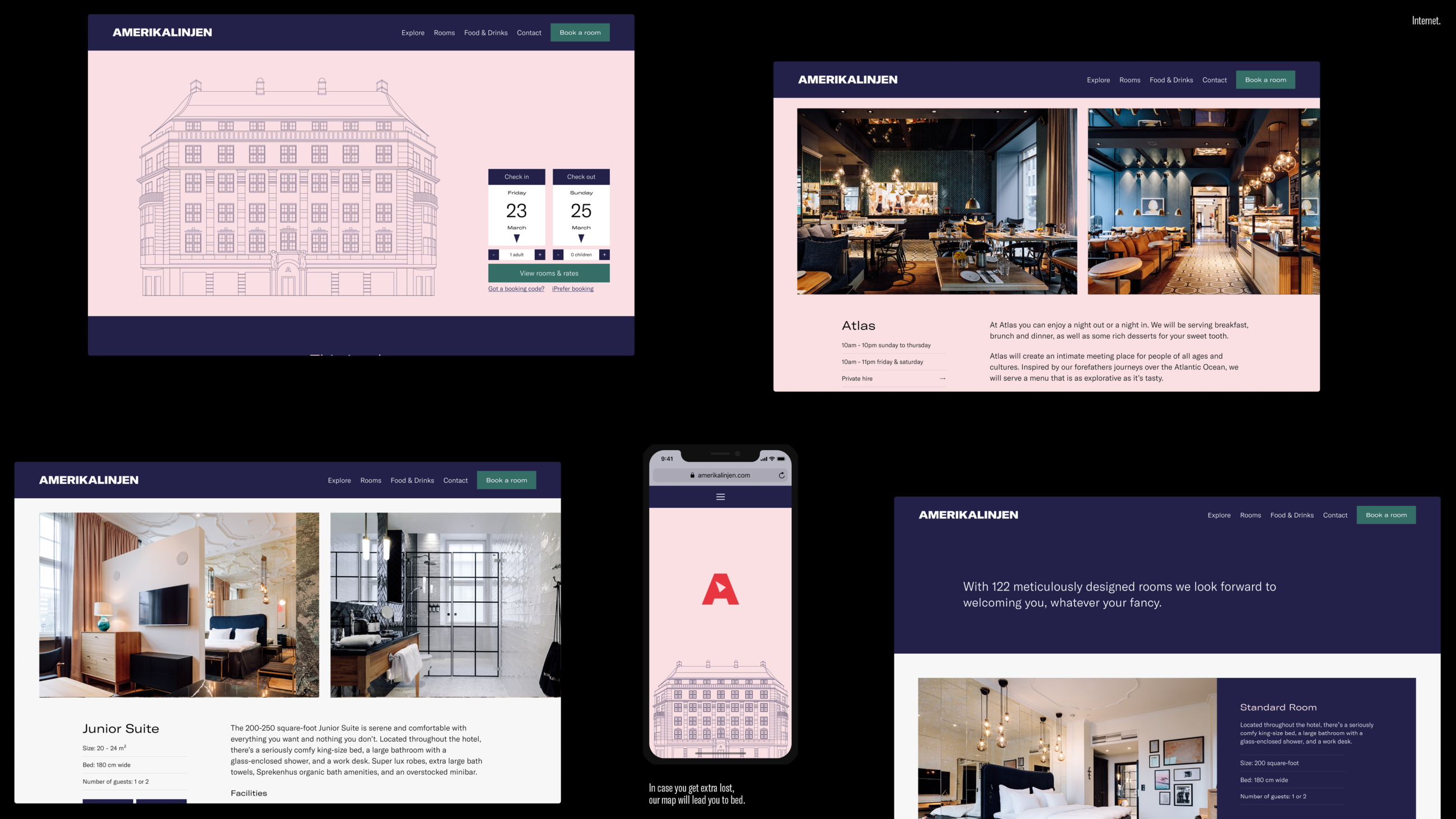 Amerikalinjen offers good internet too.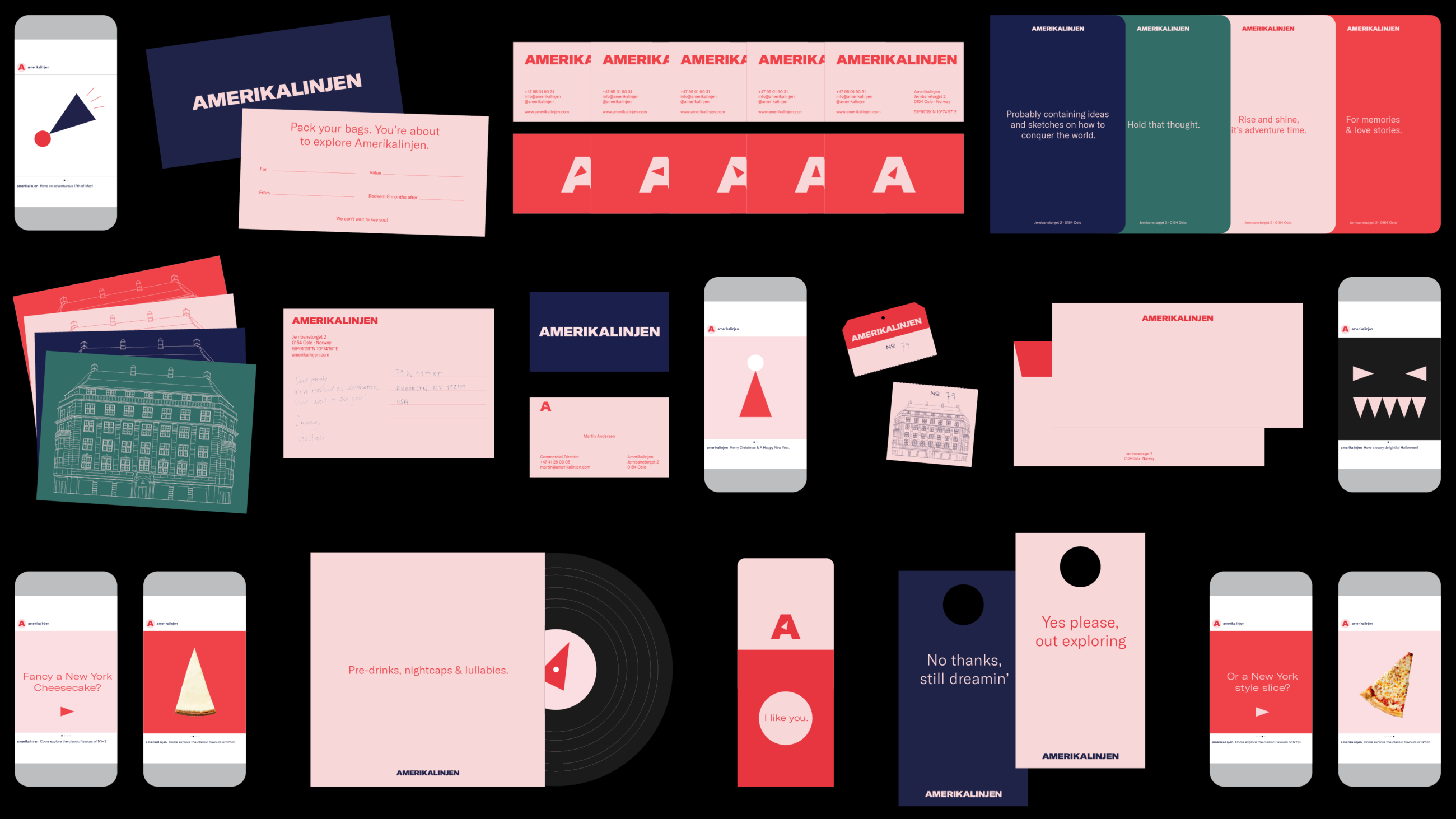 Breathing new life into an old soul. Gustav Severin Henriksen – the founder of The Norwegian America Line – displayed at his very own smoky New York jazz club. Illustrated by the one and only Anette Moi.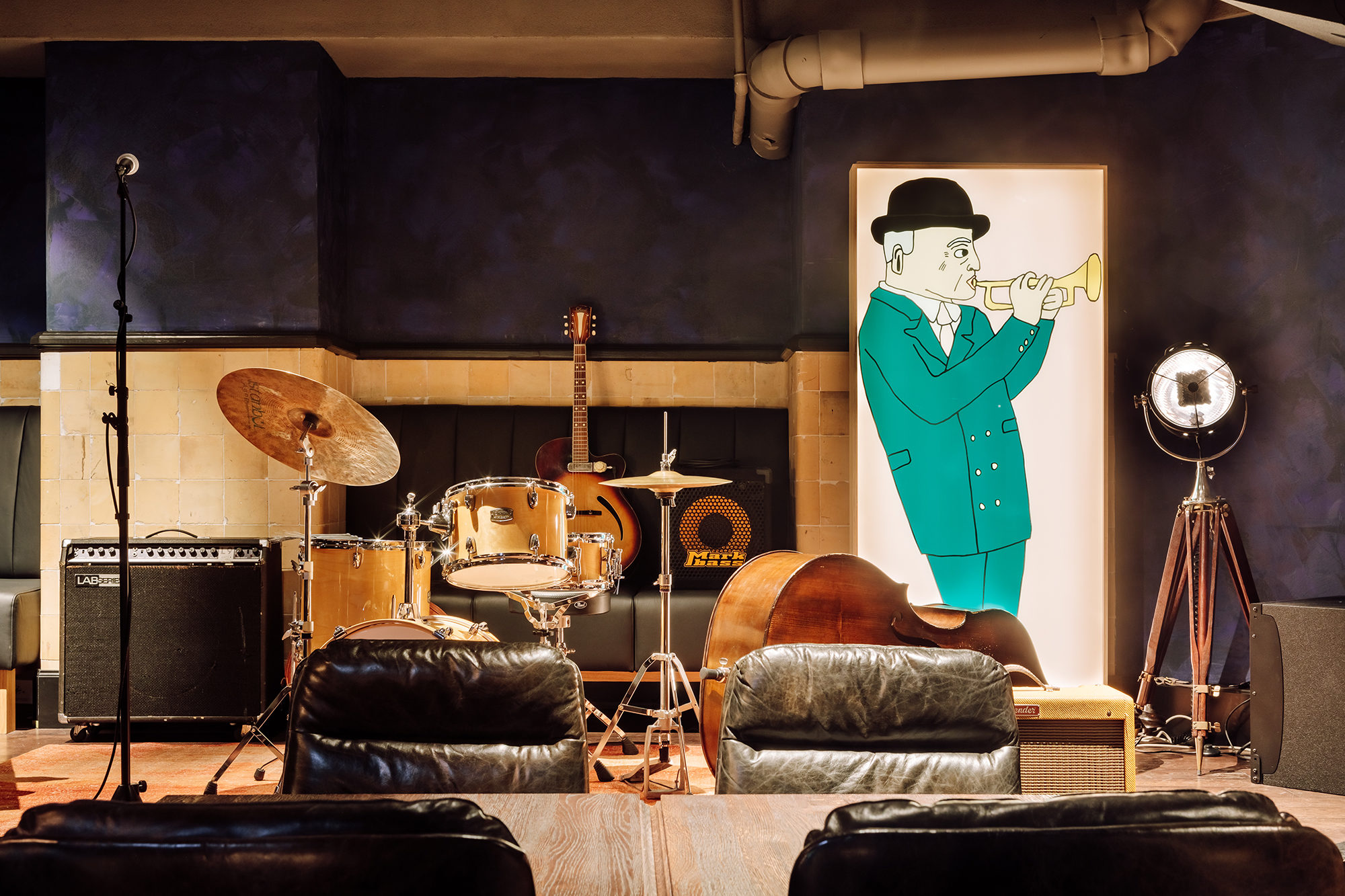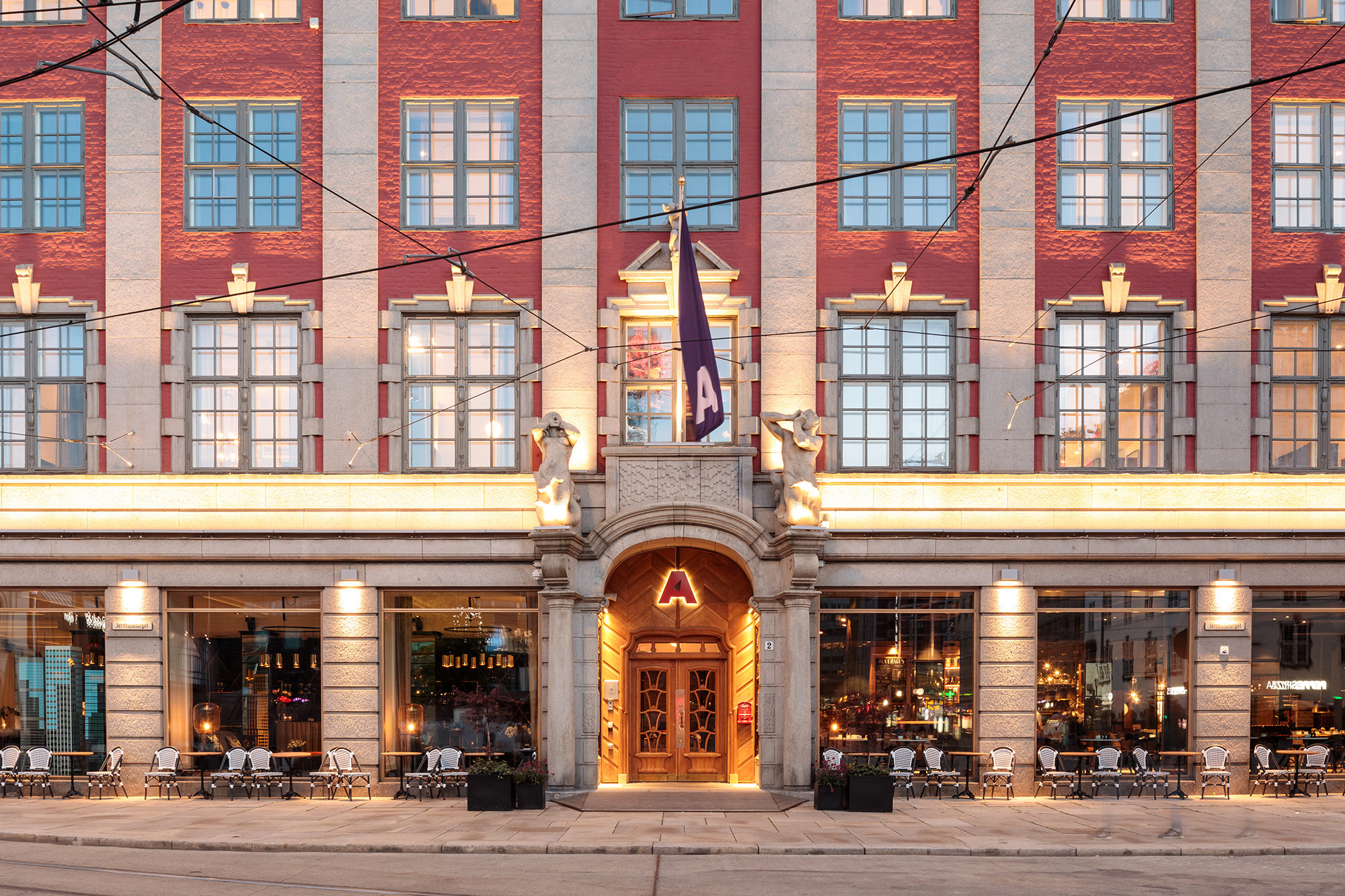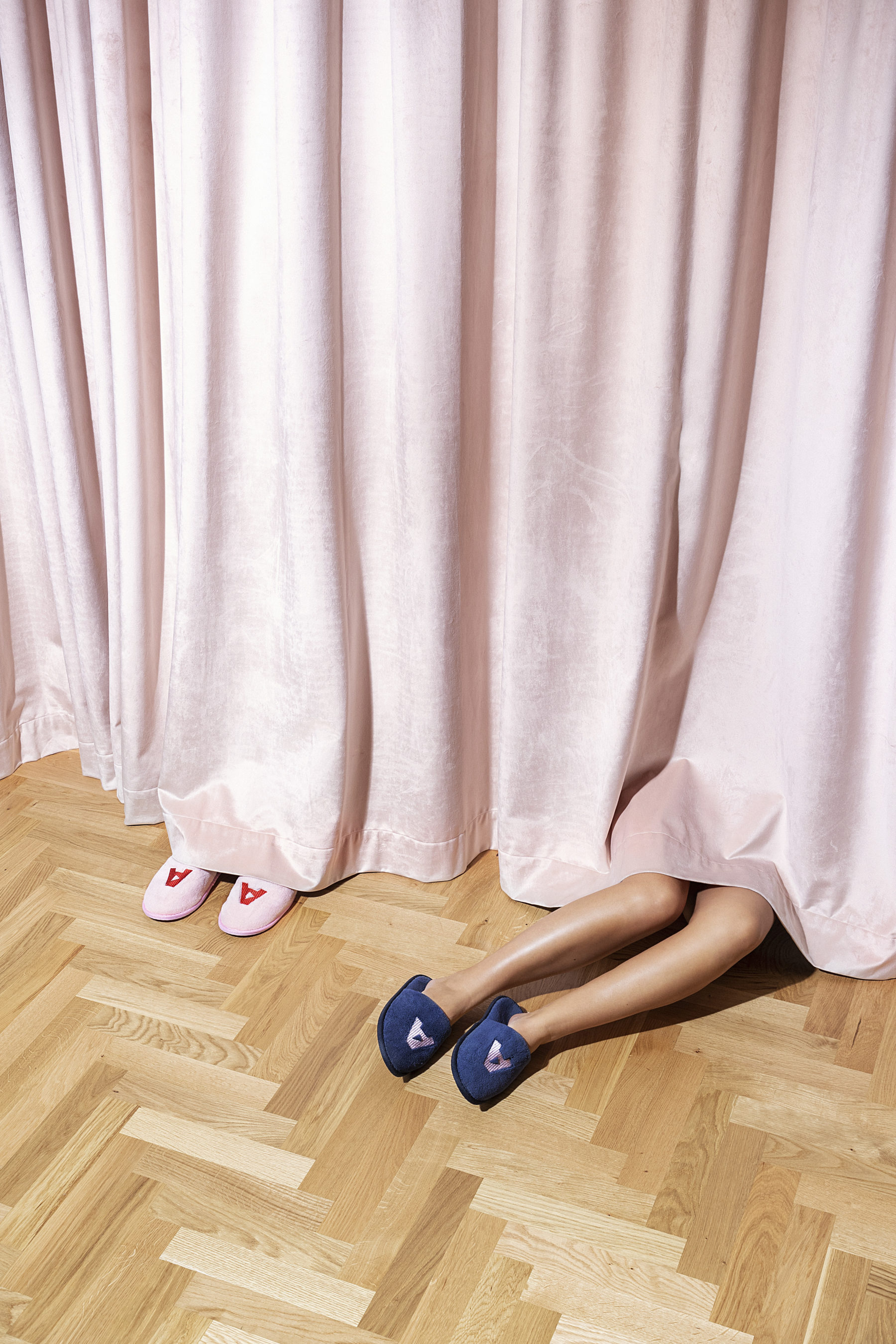 Come visit Amerikalinjen and you'll experience endless stories and days to remember. We promise.