Awards:

Gold, Pentawards 2019
Finalist, European Design Awards 2019
When Unil and their four-legged friends came to us for assistance for the development of a new concept in the Norwegian pet food category, we willingly wagged our tails.
In the Norwegian market, pet owners try to avoid buying pet food in grocery stores. They simply don't trust the bigger, international, mass produced pet food brands. Pet food shelves are filled with glossy packaging, strongly coloured tins, big logos and photoshopped cats and dogs munching away, while smiling. A far cry from Norwegian food packaging preferences.

We developed a name and concept that lies close to the Scandinavian mindset and heart. With nature as our inspiration, the name "Fauna" became our starting point.
We need to give our four-legged friends the sustenance they deserve, and in having done so, Fauna can proudly claim that 'we have gathered from forests and heather, streams and sea – from wild fauna to dew covered flora, to find the best ingredients nature can offer.

The finishing and production took place last year, and the products arrived in stores early this year. As of now, sales and feedback have been positive from the pet owners and the bowls are all empty.
"The result of the design solution and the internal launch has been very well received internally within the organization. We wanted to communicate nature, interaction between humans and animals, while at the same time focusing on product content and produce. We think this was solved in a clever and elegant way. We are very excited about the launch of the brand and how the products will be received in the market."
– Ingela Falck, Unil
A rich and tasty range of clean quality animal food
Fauna is a rich and tasty range of clean quality animal food consisting of a range of 17 products. It is made by experienced, and responsible manufacturers with love and respect for our livestock, nature and its raw produce.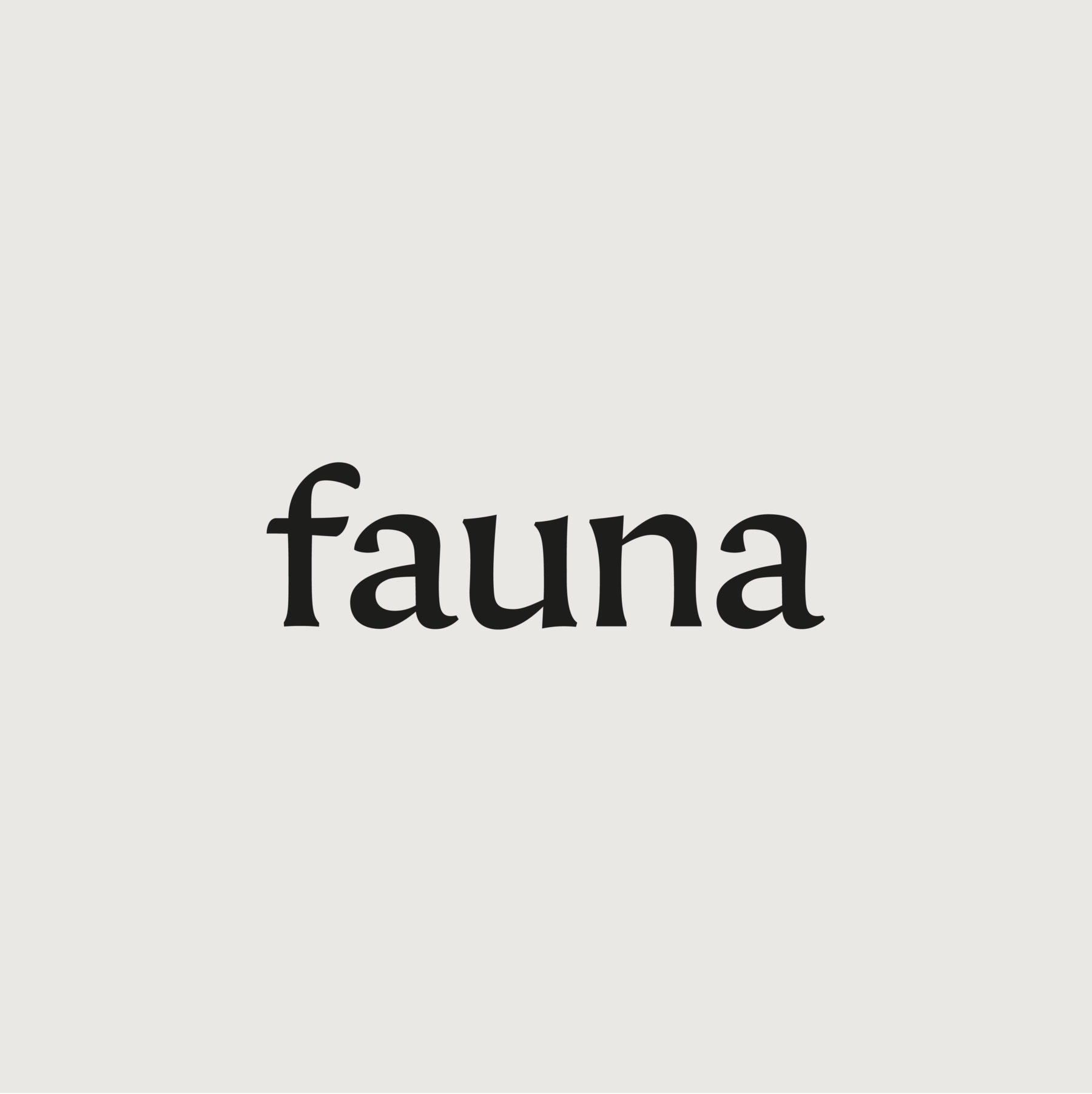 The Fauna logotype is handcrafted and also inspired by Nordic nature, with small sprouts growing into a shape, giving it a friendly, quirky and quality feel.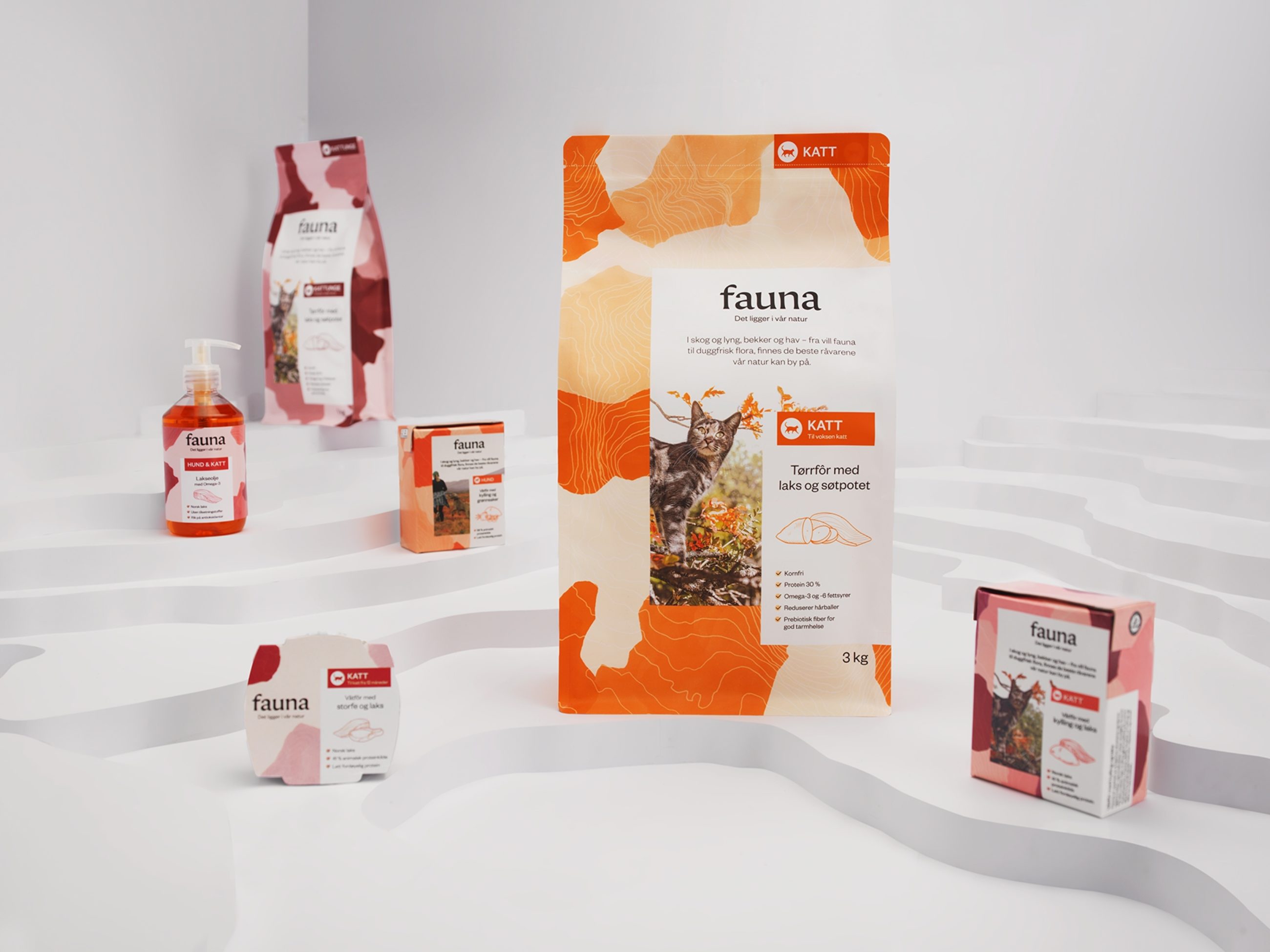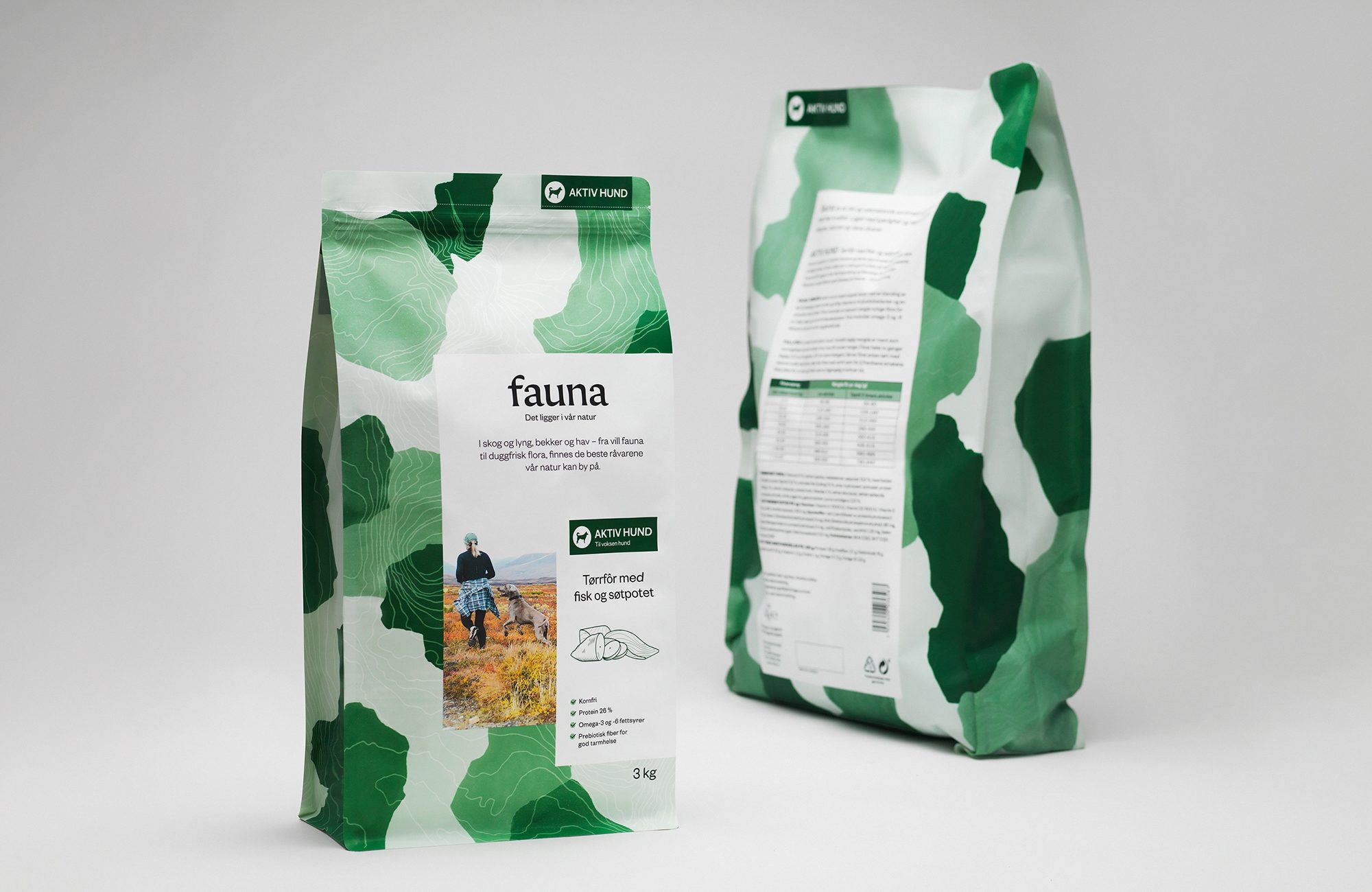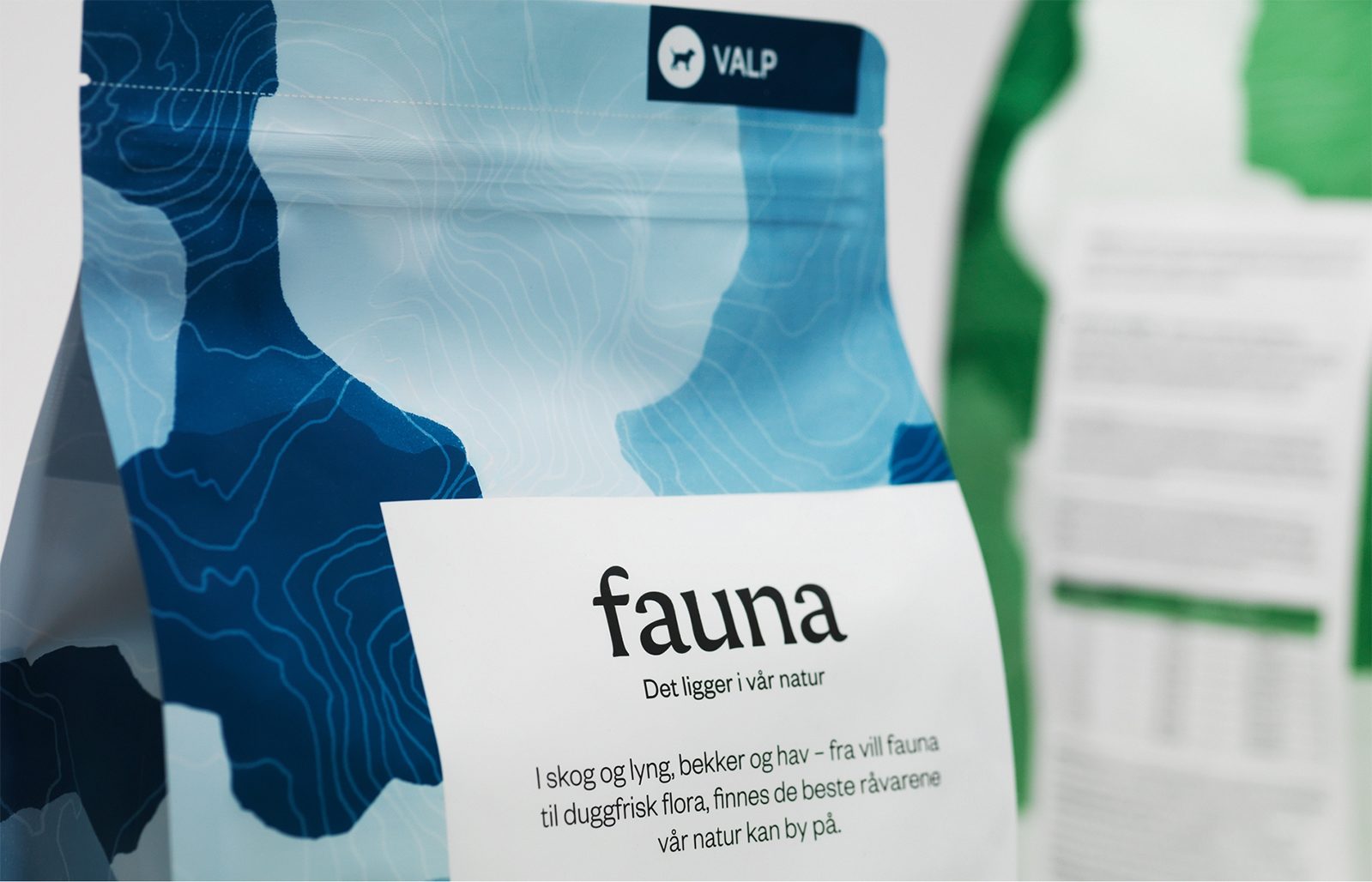 The design system is flexible and consists of three layers. An abstract hand drawn pattern based on Norwegian landscapes links the packaging to where most of the ingredients place of origin. The second layer shows the animals in their natural habitat accompanied by their owners. Out exploring in the Nordic backyard – walking into beautiful natural scenery. The third layer describes the product, with a focus on ingredients and flavour, allowing quick and easy navigation for the busy supermarket environment.